📰 Sushi Sep Recap
All of the major milestones of this month summarized in one post!
Date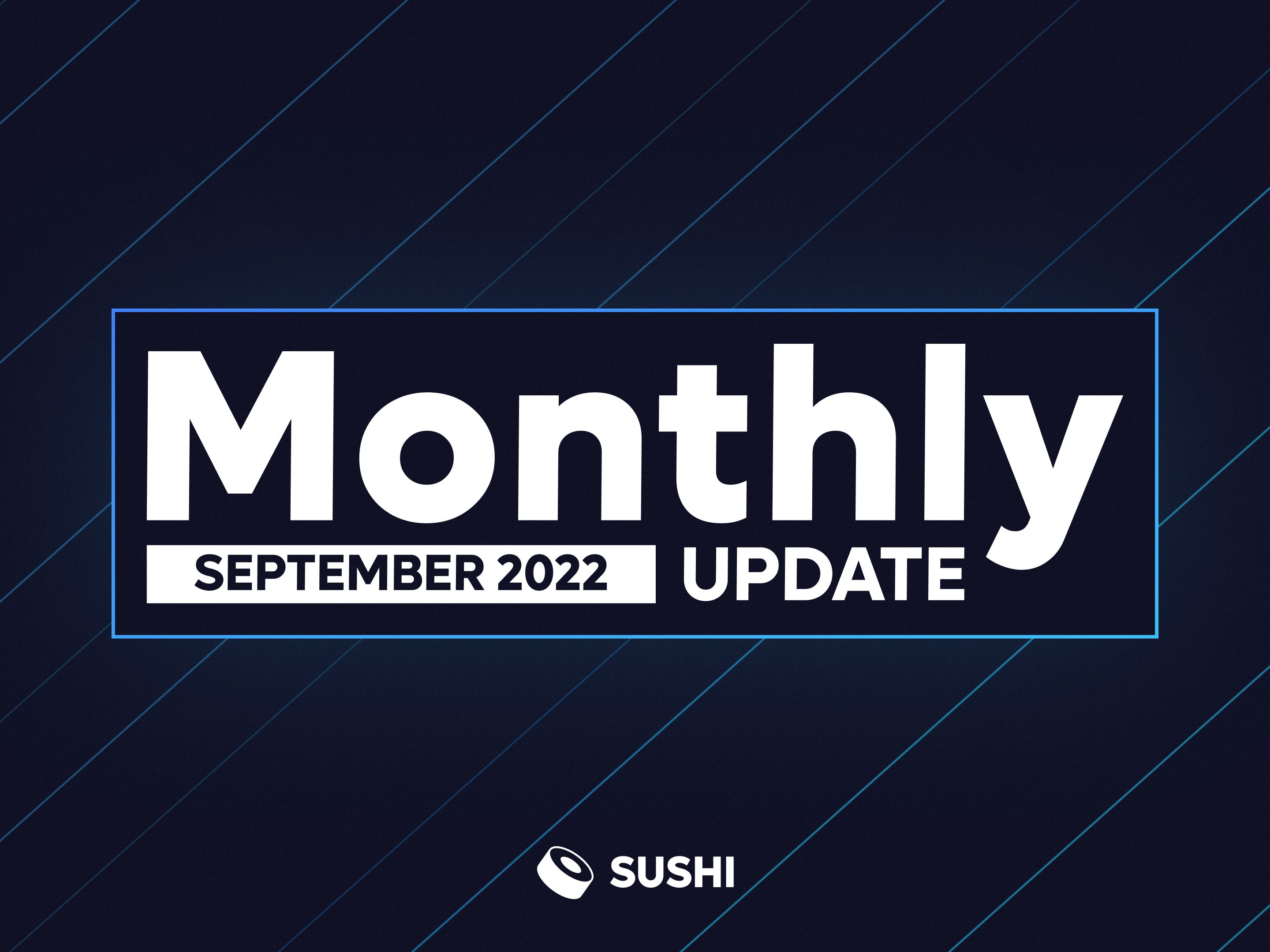 Welcome to the Sushi monthly recap! 🗞
This post will outline some of the major operational, technical, and community milestones reached in the past month. We've summarized all articles and announcements as well as some of the exciting things to come — as laid out in the Sushi roadmap. Without further ado, let's dive into the highlights:

🍣 Sushi 2.0 UI Release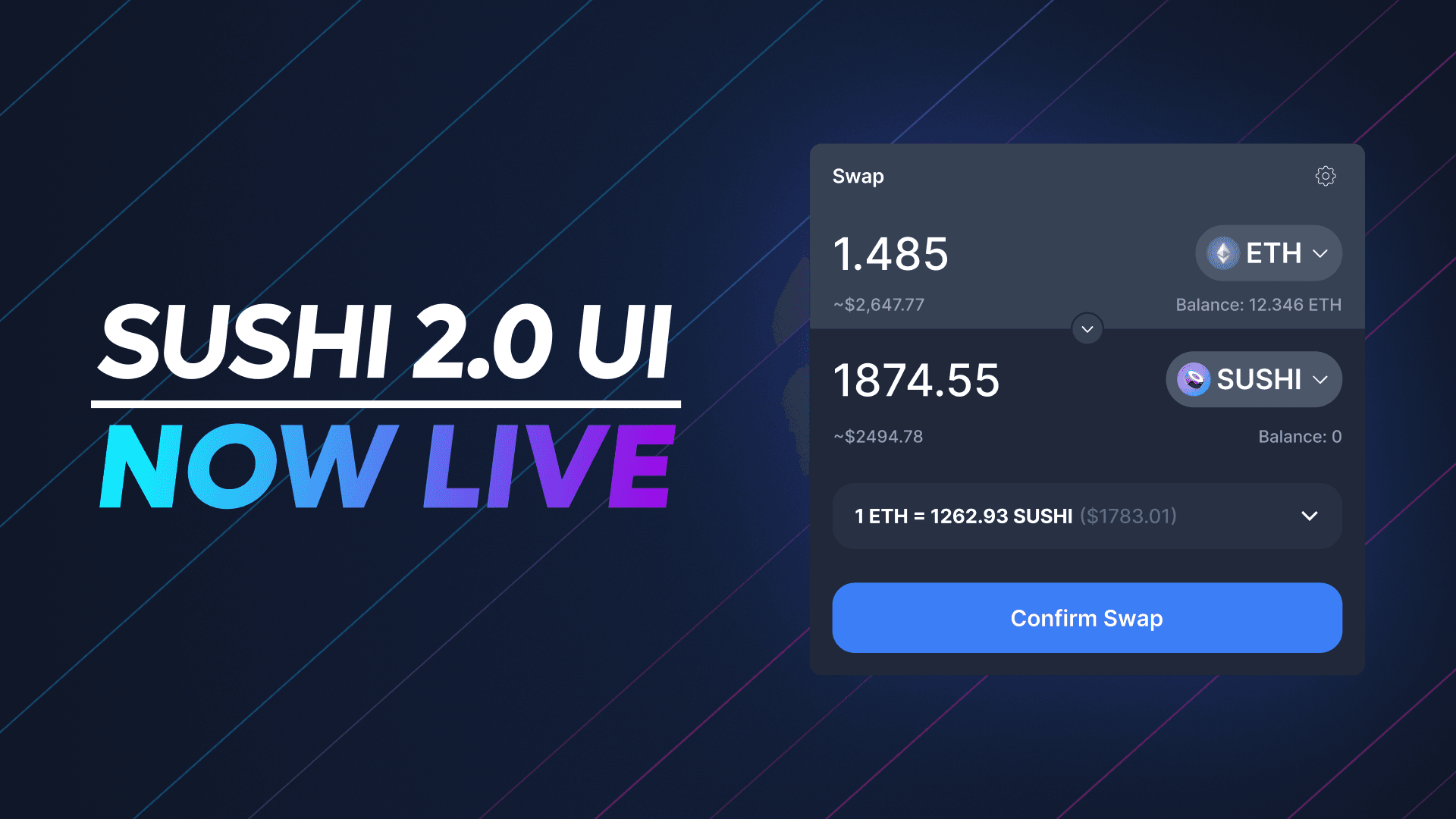 With this focus on true multi-chain experiences, we here at Sushi took the path of a complete architecture overhaul with 2.0 that really starts to unlock the potential of the horizontal scaling we've done across many different chains. Excited by this chain agnostic future, today at Sushi we are announcing the release of the first phase of our Sushi 2.0 UI: swaps, earn, and analytics all with 15 chains in one place.
--
🎓 Sushi Academy Sneak Peek!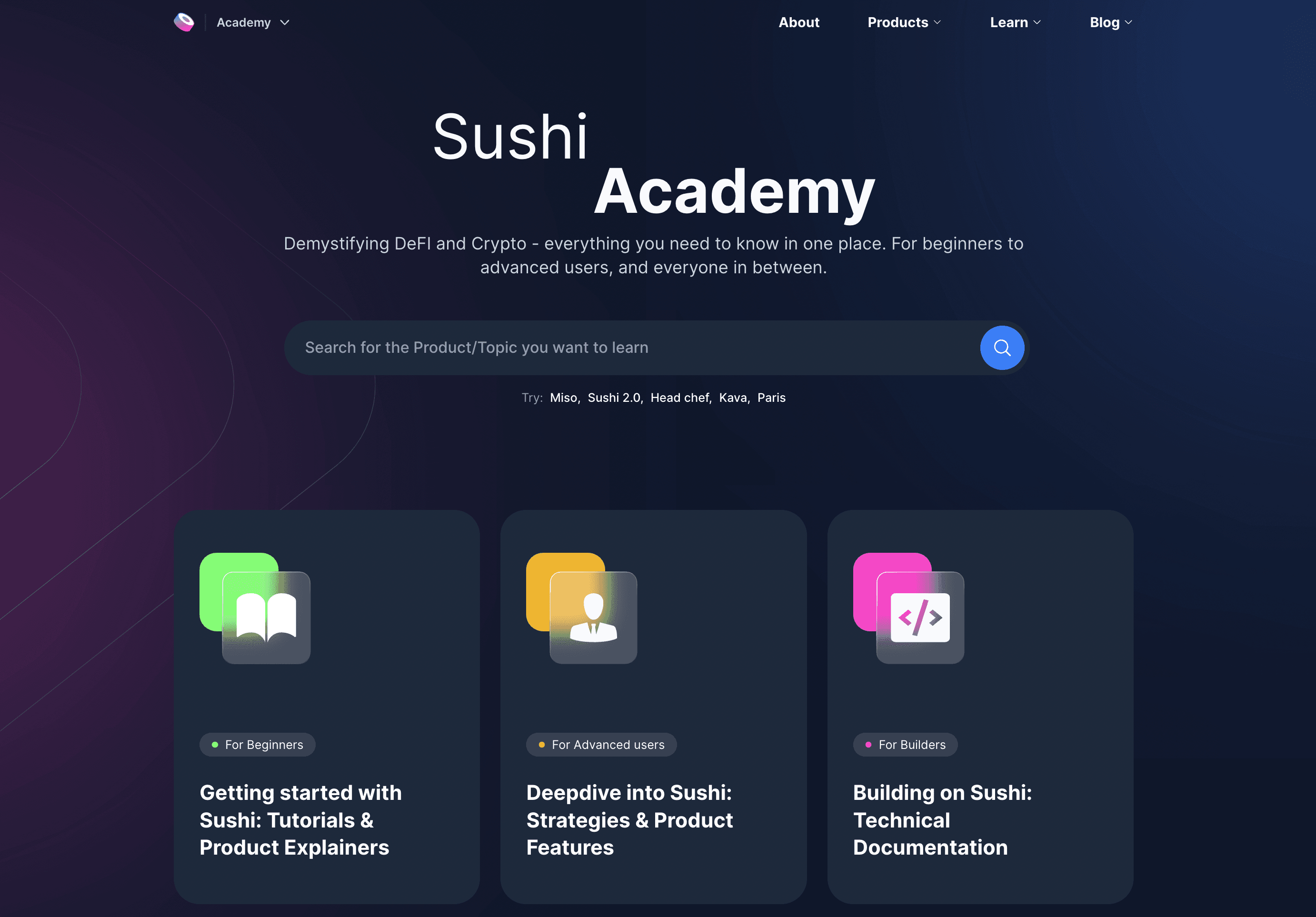 We're very close to releasing Sushi Academy and wanted to give you a little peek before we launch 🚀
About
An 'Academy' for DeFi/Sushi beginners where they can learn more about our whole product suite. And a 'Wikipedia' for the advanced user to find all information about our products, features and learning about the different strategies they can deploy or how to build on our products.
--
🤖 Sushi x Autonomy Network We're integrating Autonomy to add stop losses to our dApp! This will be the first time a DEX adds stop losses to their app and is a major milestone in DEXes overtaking CEXes! 😉
---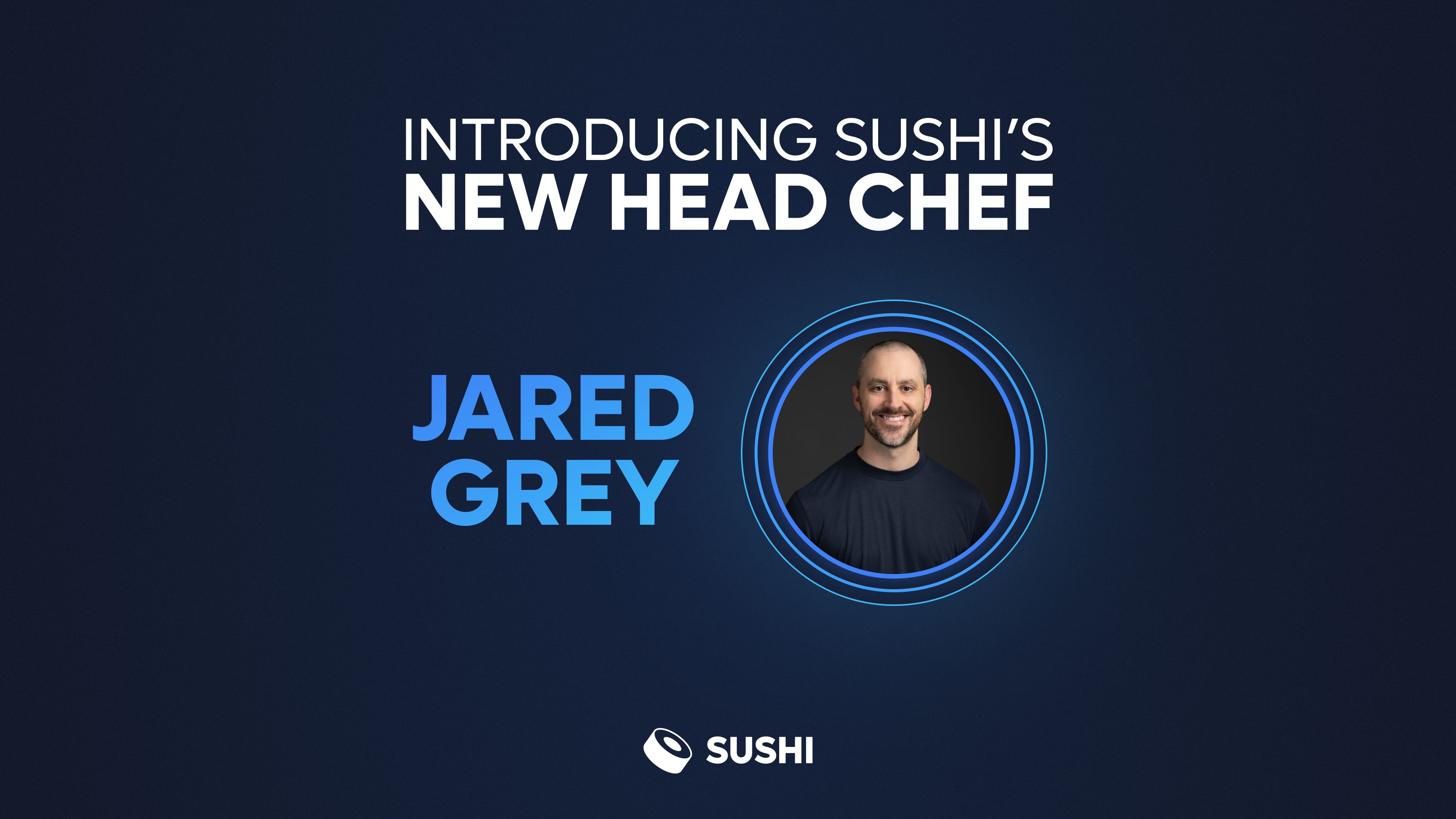 👨🏻‍🍳 Sushi Has a new Head Chef! 🍣
The first ever community/DAO driven election of a Head Chef has been a huge success 🎉 With nearly 11 out of 13 mln votes (84%) in favor - we're delighted to welcome Head Chef Jared Grey to the Sushi family!
--
☕️ Meeting Sushi around the world 🌏
On the 22th and 28th of September a small delegation of the Sushi team held breakfast networking events in the middle of New York City as well as the iconic Marina Bay Sands Mall. Together with our co-organizers 1inch, New Order, Shima Capital, Stargate, Pretium, Pixie Creative, Halborn and Frontier Wallet we were able to get in touch with a combined 1000+ crypto builders, networkers and enthusiasts!
🇸🇬 Sushi at Token2049 Singapore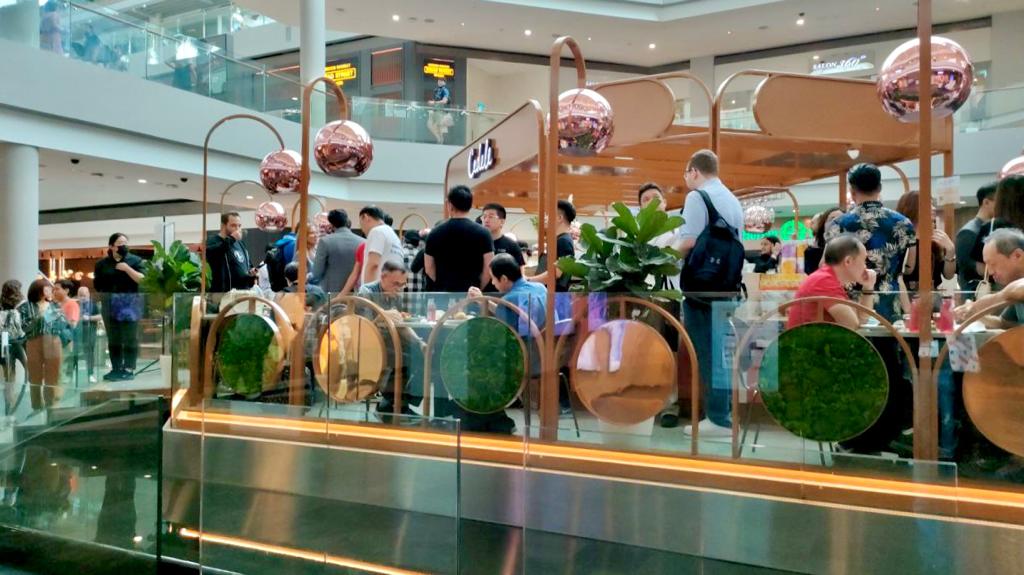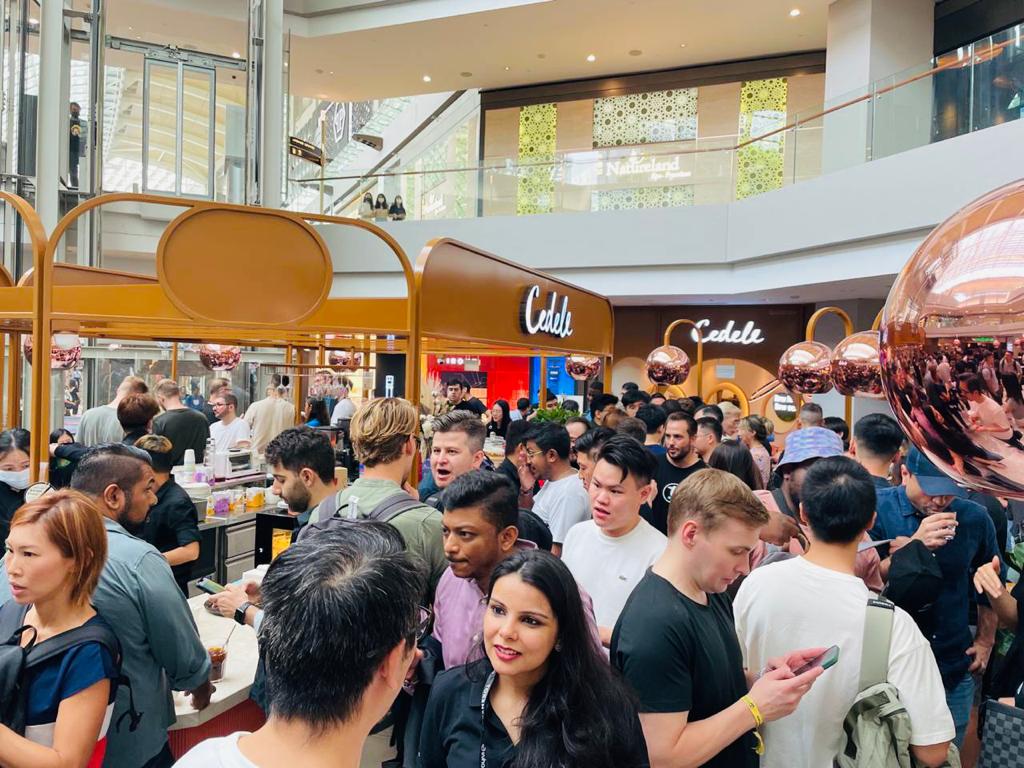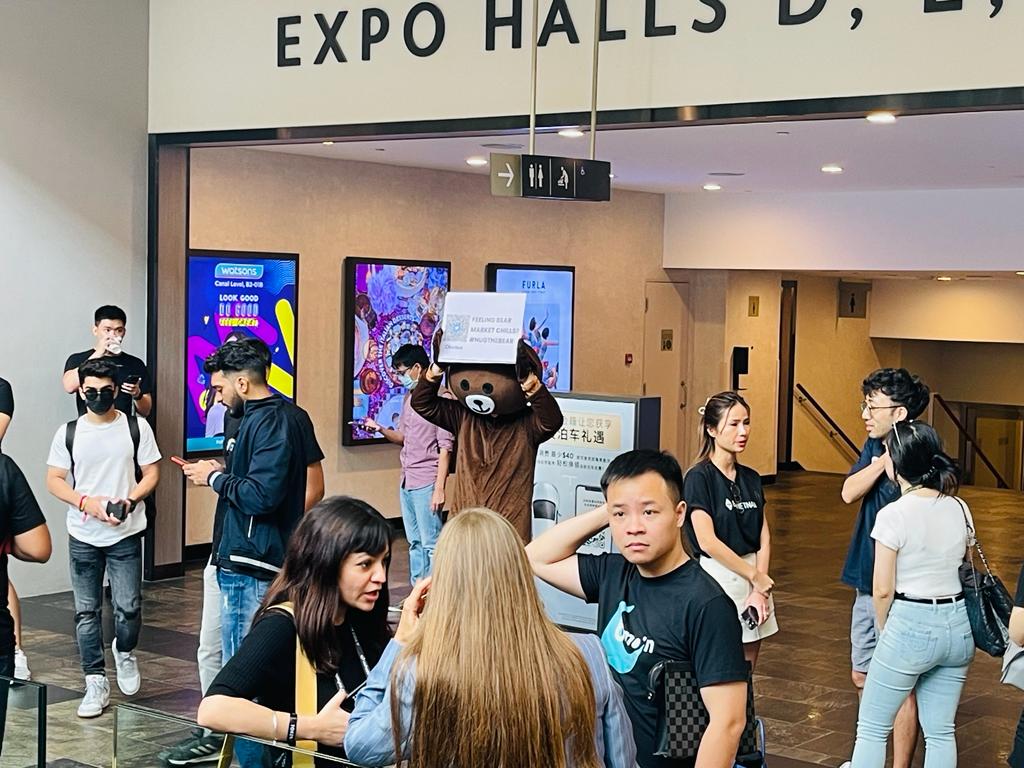 🇺🇸 Sushi at Messari Mainnet in New York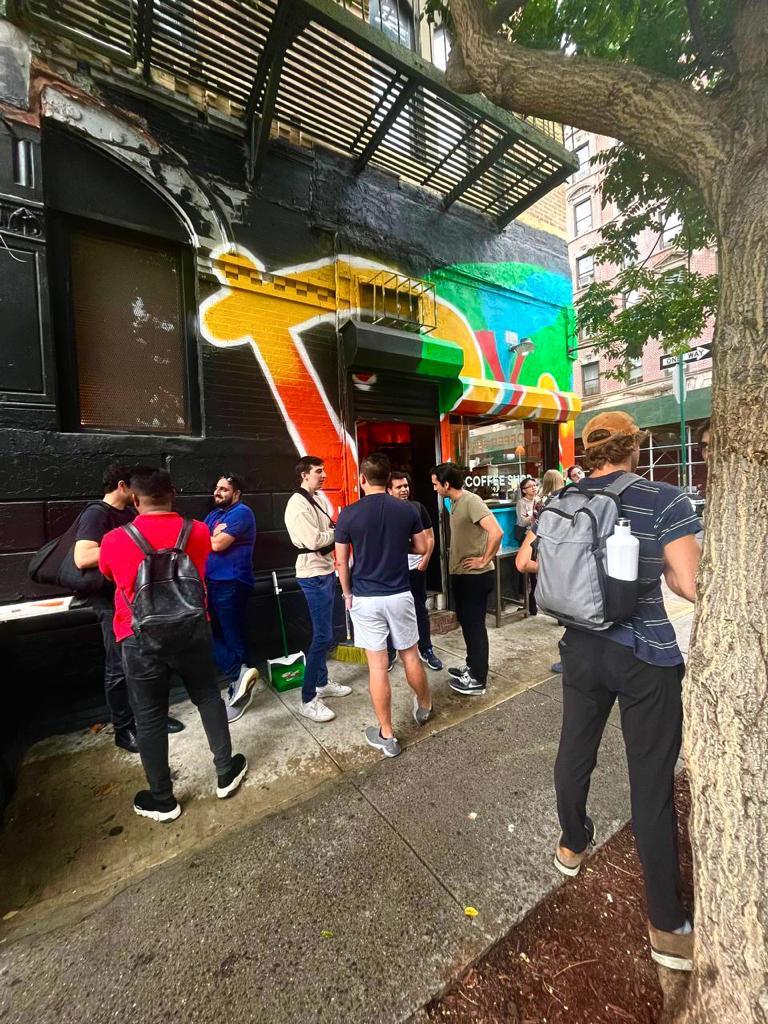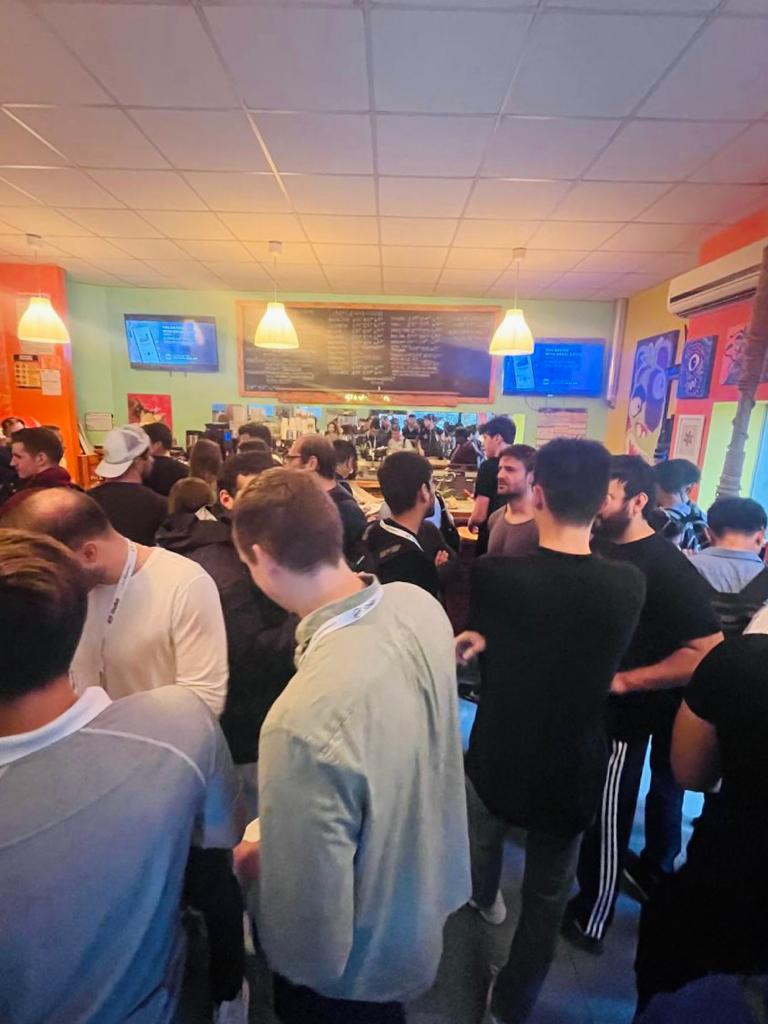 ---

🍃 Sushi x Klima Infinity - offseting carbon emissions!
Together with KlimaDAO we're combatting carbon emissions directly on our platform (via the Polygon network) to compensate for gas consumption.
To celebrate this our frens over at Klima got us some Sushi beats 😉 🔊🎶
📖 Read more.
--
🧋 Sushi has arrived on Boba Network!
We are excited to announce that our AMM and pools are now live on Boba Network! Our additional suite of DeFi products will be launched very soon.
📖 Read more about the partnership.
--
🐱 Sushi onboarded UwU Lend!
The project UwU Lend has chosen to use Sushi's Furo for their Streaming & Vesting needs.
Furo helps projects with their payroll needs, if you'd like to get in touch, please ping us on Discord!
--
♨️ Onsen news
$SUSHI + $KAVA rewards are live
📖Read more about the partnership here.
--
🍶 Where's my Sak三?!
We've invited Elliot Faber over for a SAKΞ AMA on our Forum where he talks about updates, processes and timelines. (SAKΞ is curated by Elliot Faber)
🎧 Listen to the Forum update here.
📖 Read more about Sake.
---
If you have any other questions please hop into the Sushi Discord so one of our Samurais can assist you: click to join Discord. See you next month! 👋
Sushi is building a comprehensive DeFi ecosystem with AMM, leverage & margin trading platform, token launchpad and NFT artist platform. Follow our socials to keep up with our product launches and find out more on how you can make the most of your cryptocurrency assets with Sushi's secure and powerful DeFi tools!
Exchange & XSwap | Kashi | MISO | Docs | Discord | Twitter | Telegram | YouTube | Tutorial | Github