Tutorial: Interact with Core on Sushi
Learn how to bridge assets from Ethereum to Core, Swap and LP on Sushi!
Date
Welcome to the home of DeFi: Sushi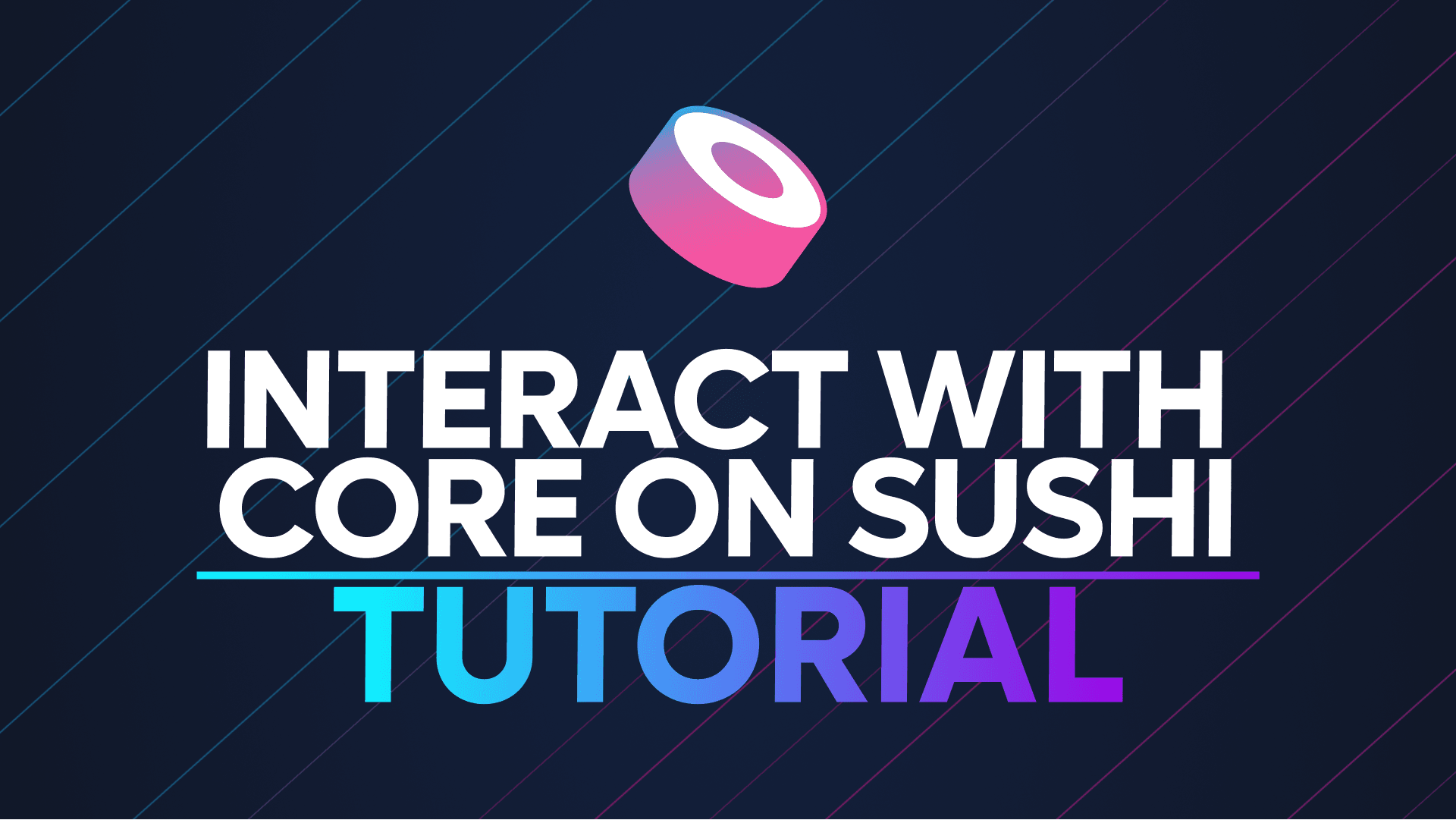 Sushi is now on Core! Read the announcement here.
In order to be able to Swap and LP on Core, you first need to transfer some assets to the Core network. In this tutorial, you can learn how to bridge assets from Ethereum to Core, Swap, and provide liquidity on Sushi! See the step-by-step guide below.
1. Bridge assets to Core network
Visit the Core Bridge powered by LayerZero, currently supporting Core, Ethereum and BNB Chain.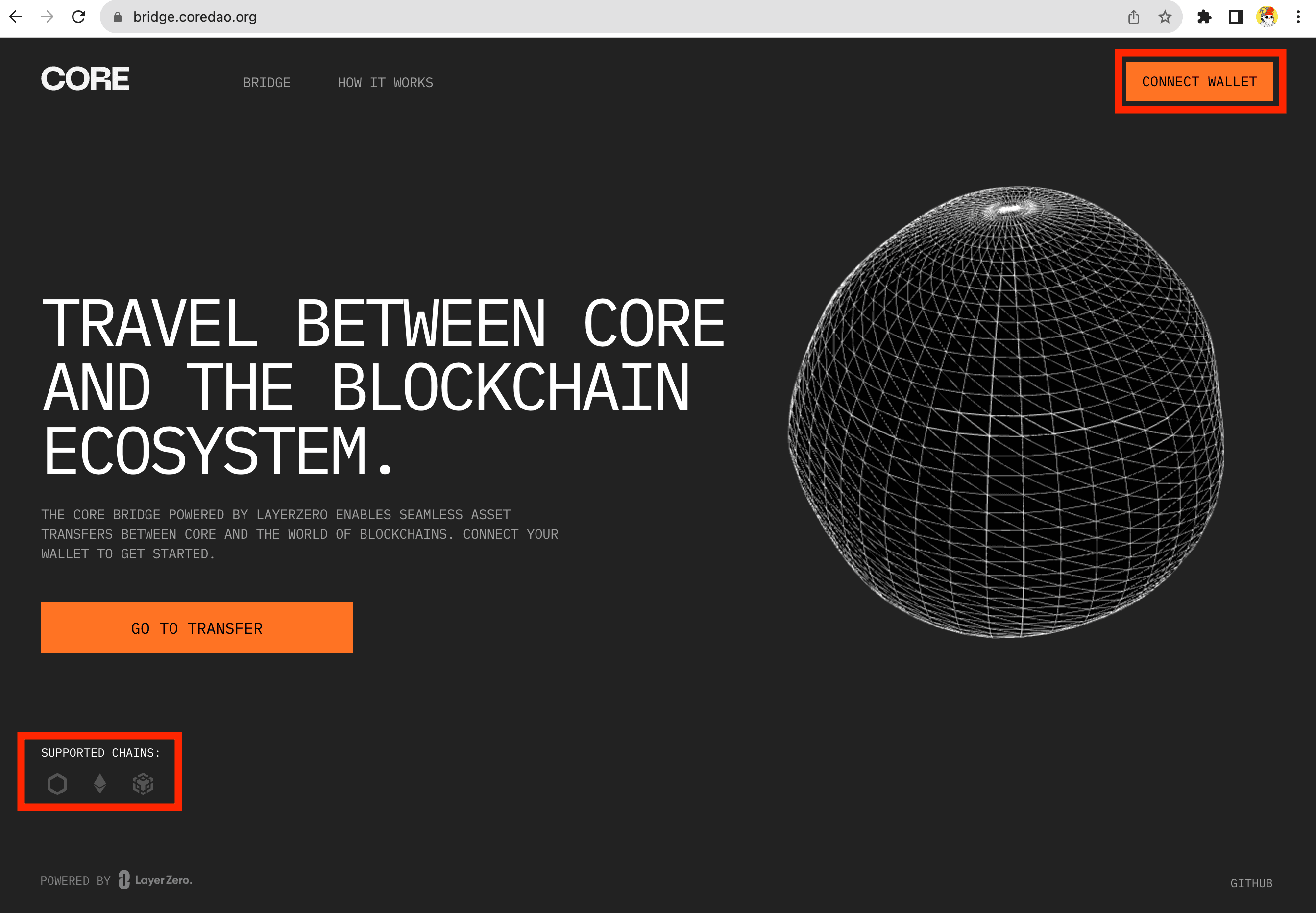 Connect Wallet - I am using Metamask here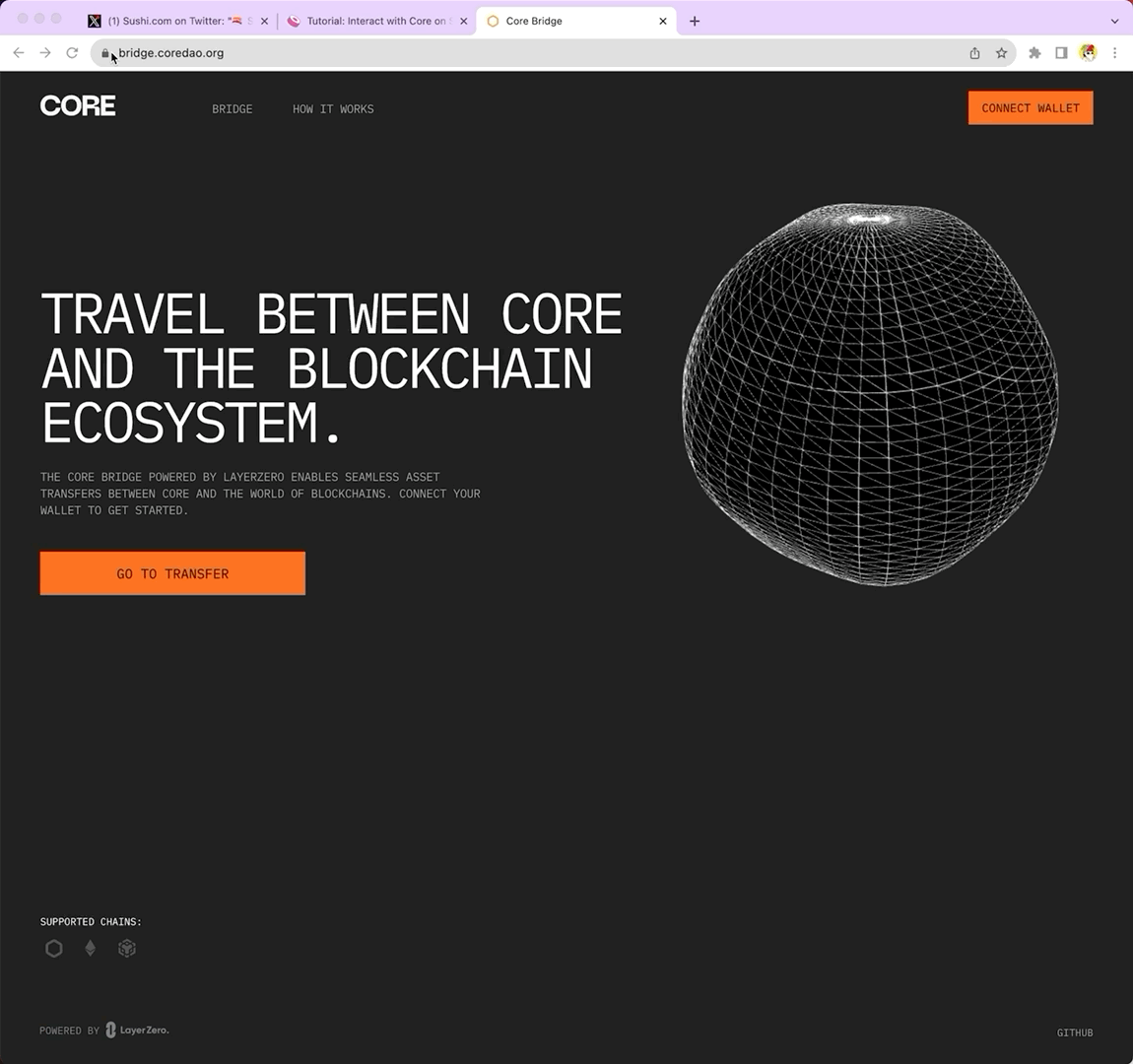 Click "Go To Transfer"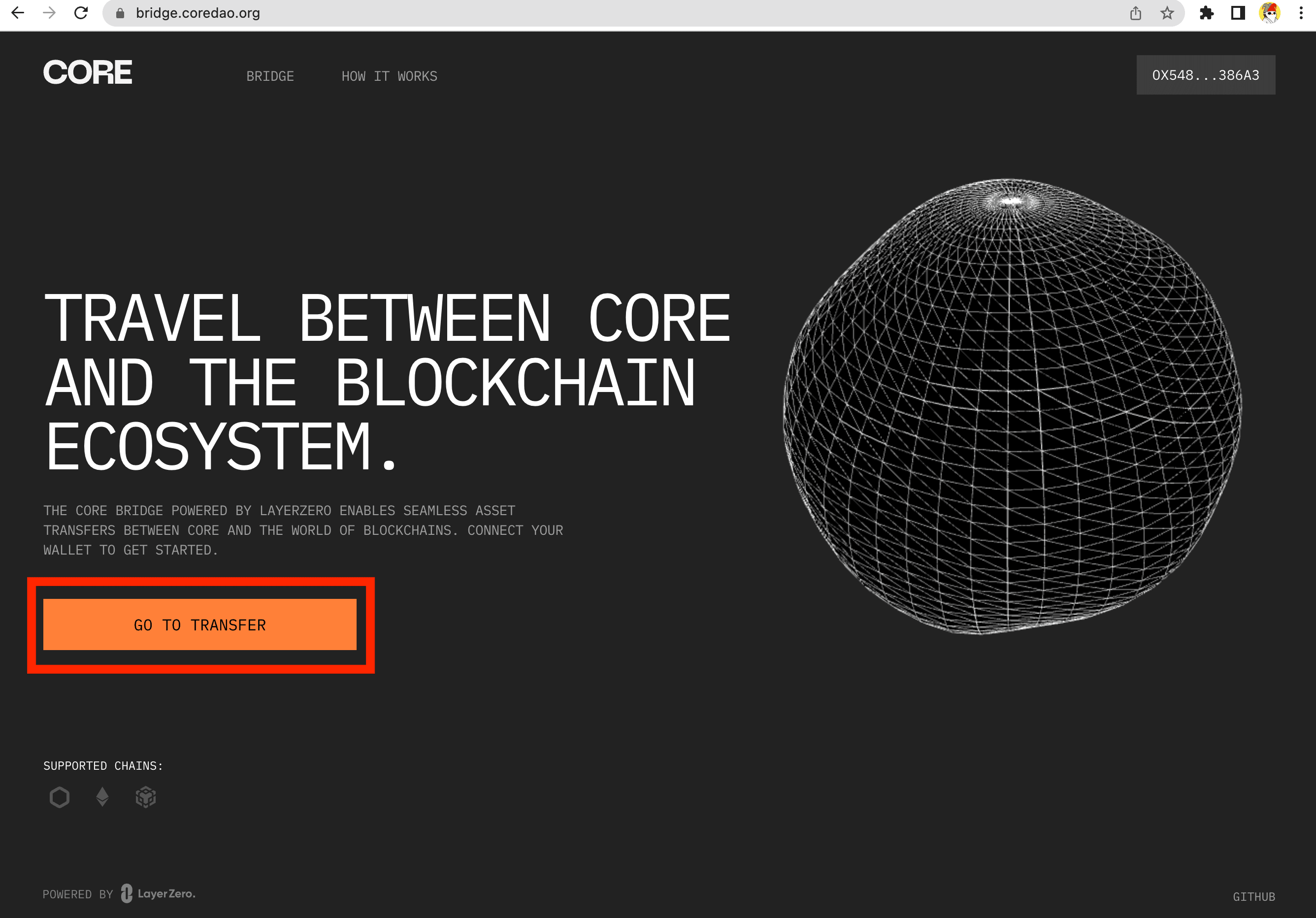 Enter Amount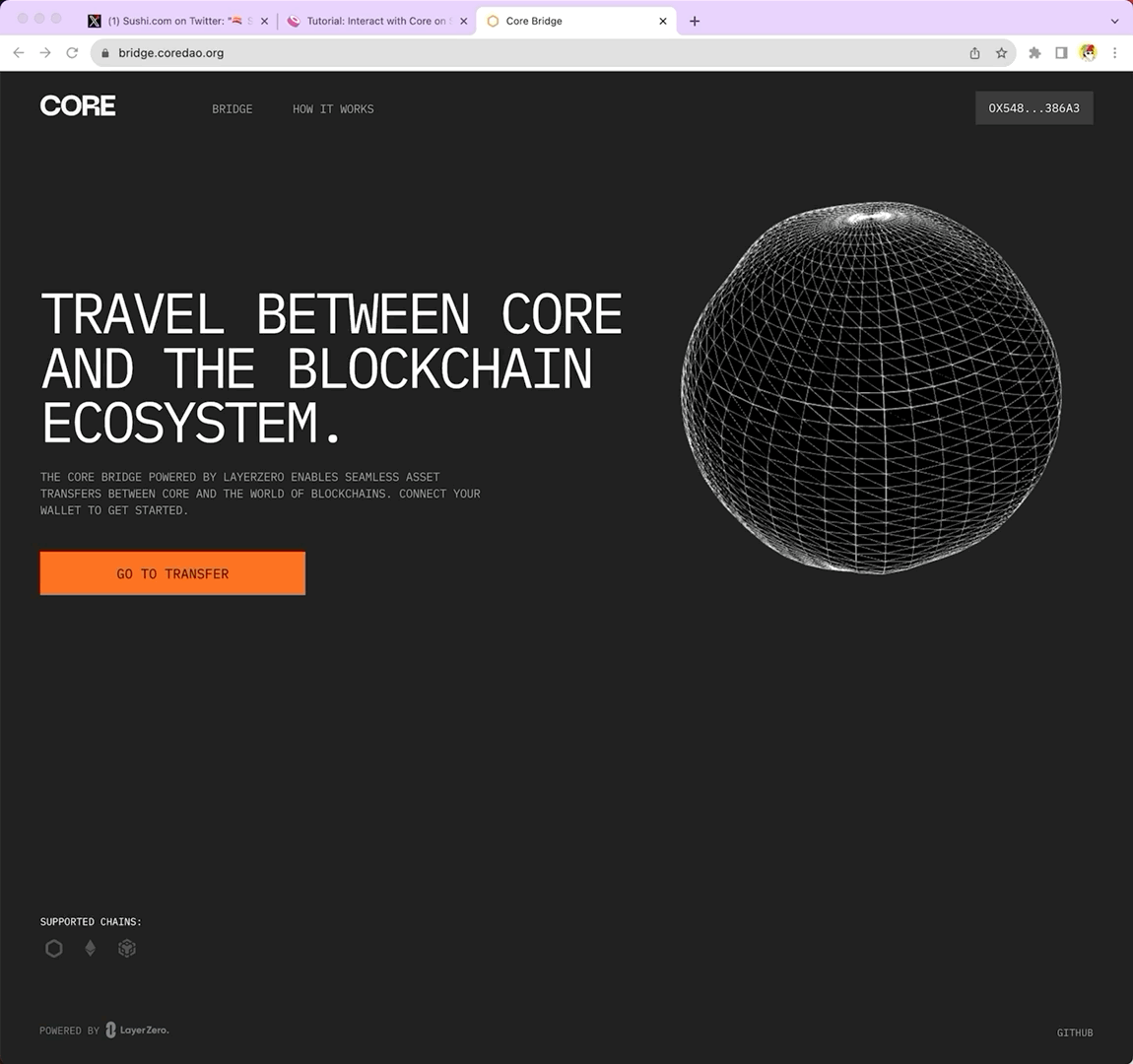 First, select Ethereum (or you can choose BNB Chain too) as the source chain from which you want to bridge the asset.
Then select Core as the destination chain.
Next, choose one of the supported tokens that have a balance in your Ethereum wallet and enter the amount you want to bridge.
For example, I am using USDC, as it is one of the supported tokens (CORE, WCORE, USDC, USDT, WETH) on Sushi within the Core network.
Enter the amount (e.g., 10 USDC) and click "Transfer" on the interface.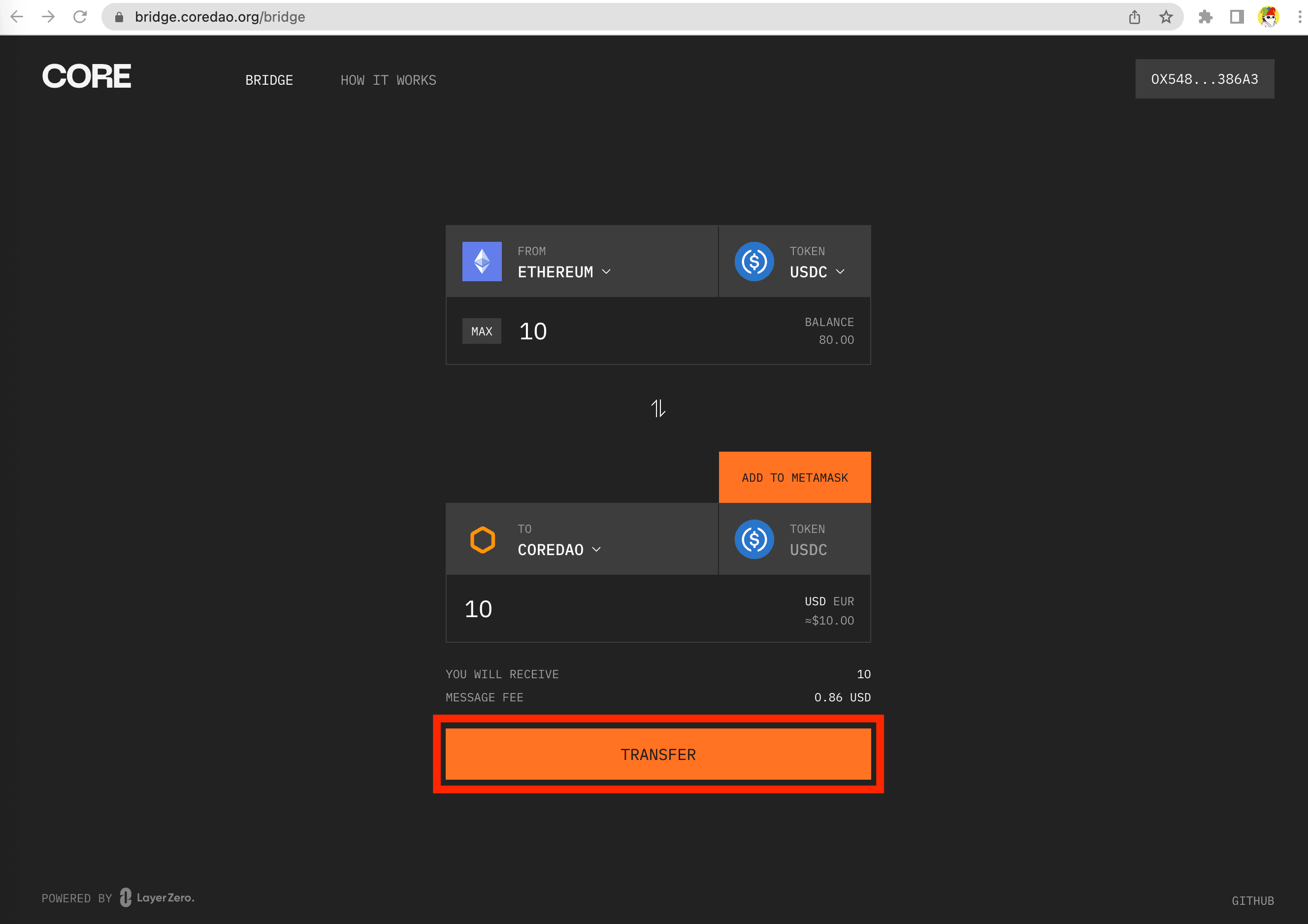 Approve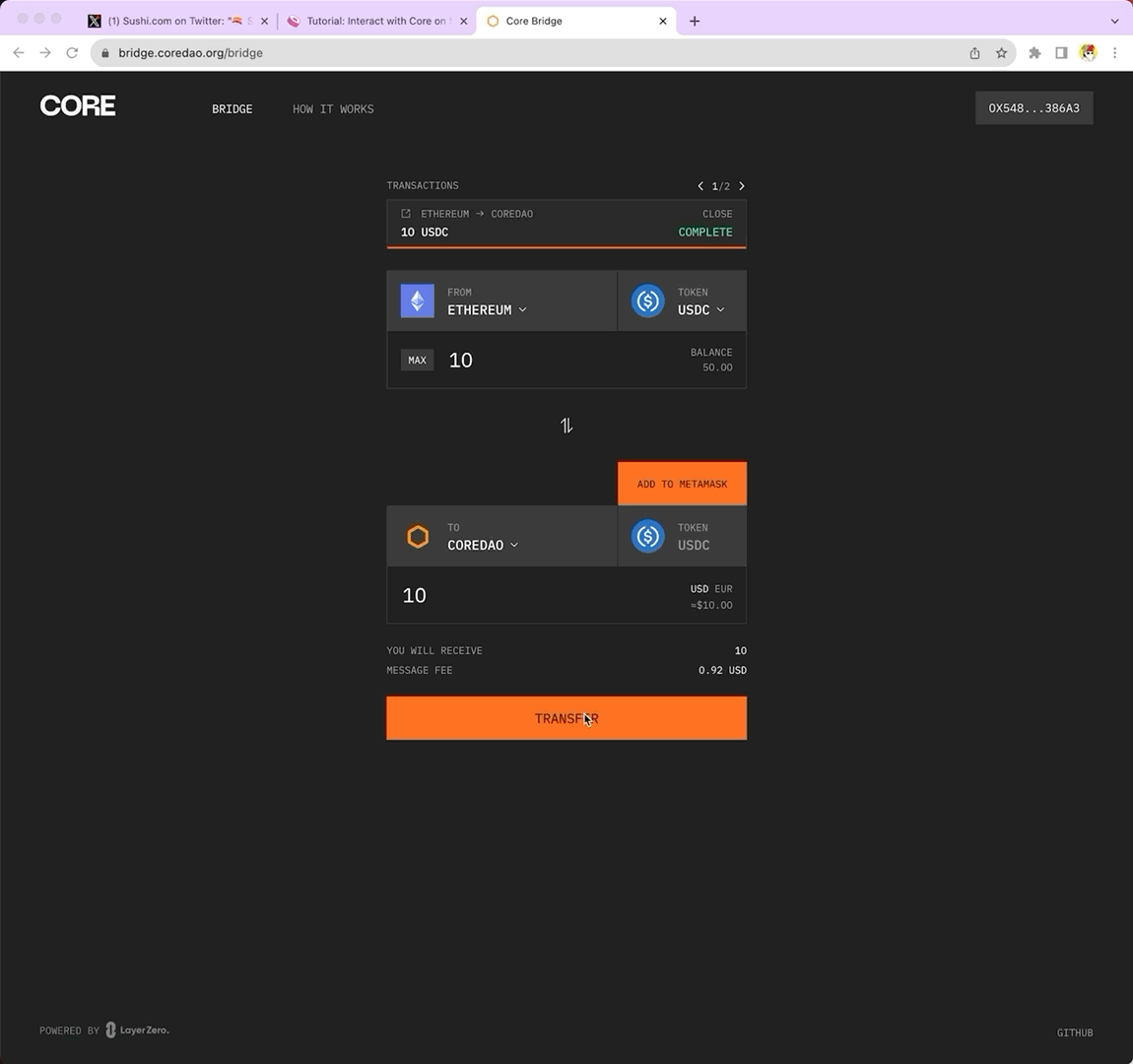 Click "Approve" on the bridge interface. Then confirm in your Metamask.
If you are asked to enter a spending cap on Metamask, put $10 or a slightly higher amount e.g $10.1
Click "Next" and then "Approve."
Finally, click "Confirm" on Metamask.
See your balance
Wait for the transaction to go through; it might takes a few minutes. It shows ~4 mins here.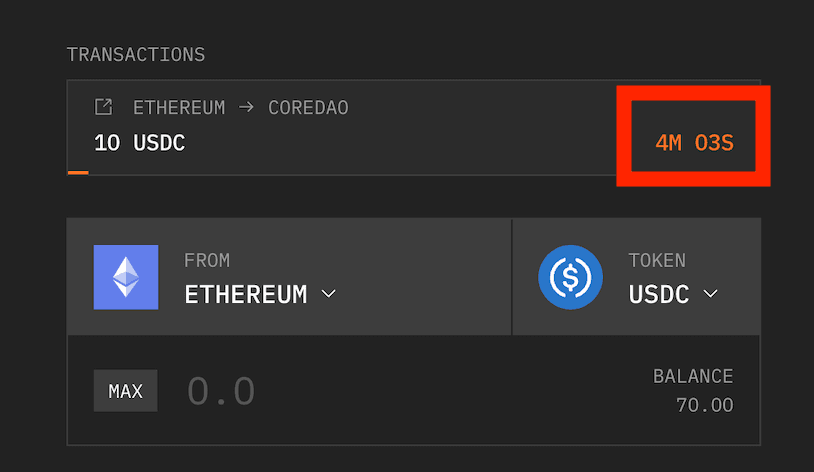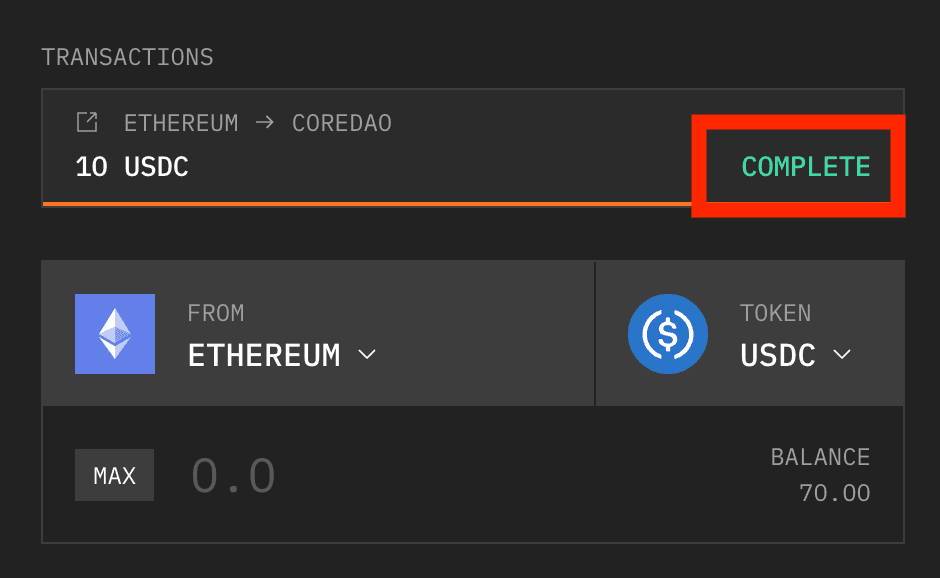 You can check the balance on Core network on your Metamask, and head over to Sushi to Swap and LP!
2. Swap on Core via Sushi
Visit Sushi Website

Change "Network" to Core Blockchain. Connect Wallet.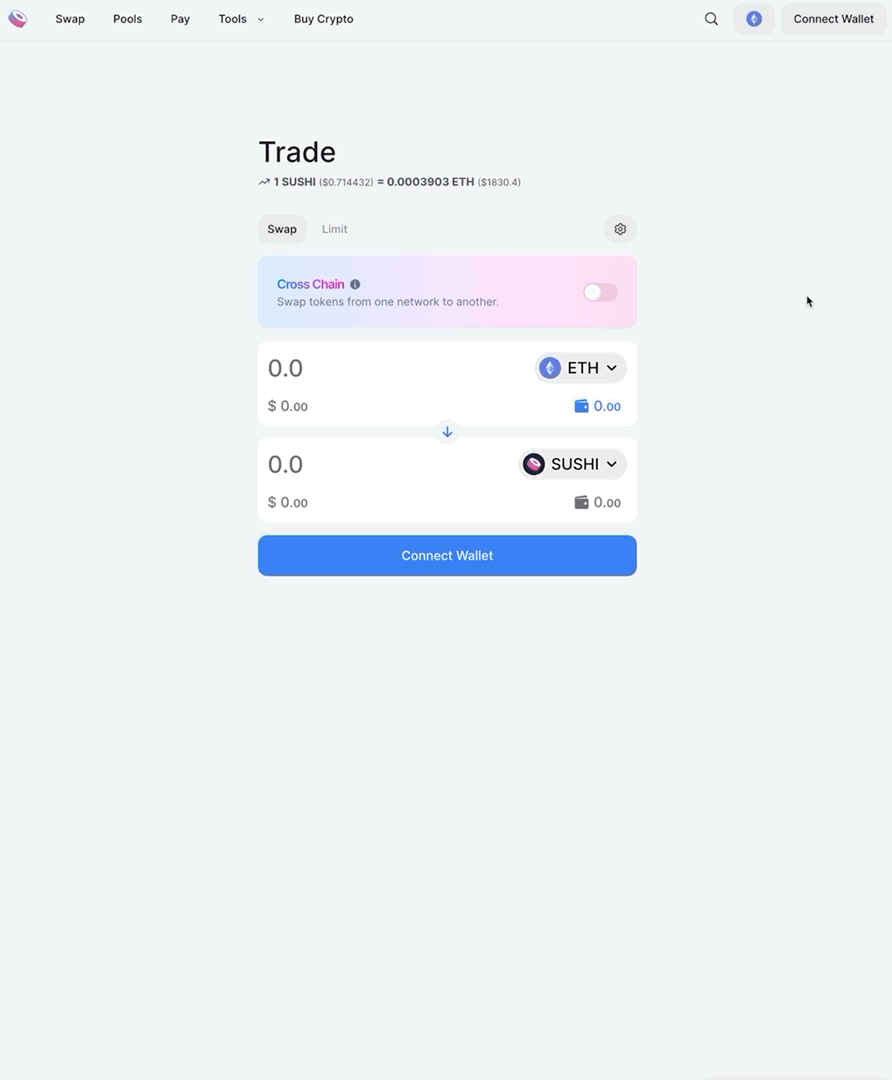 Select Tokens to Swap
For example, I am swapping USDC to CORE since they are two of the five supported tokens ($CORE, $WCORE, $USDC, $USDT, $WETH) on Sushi.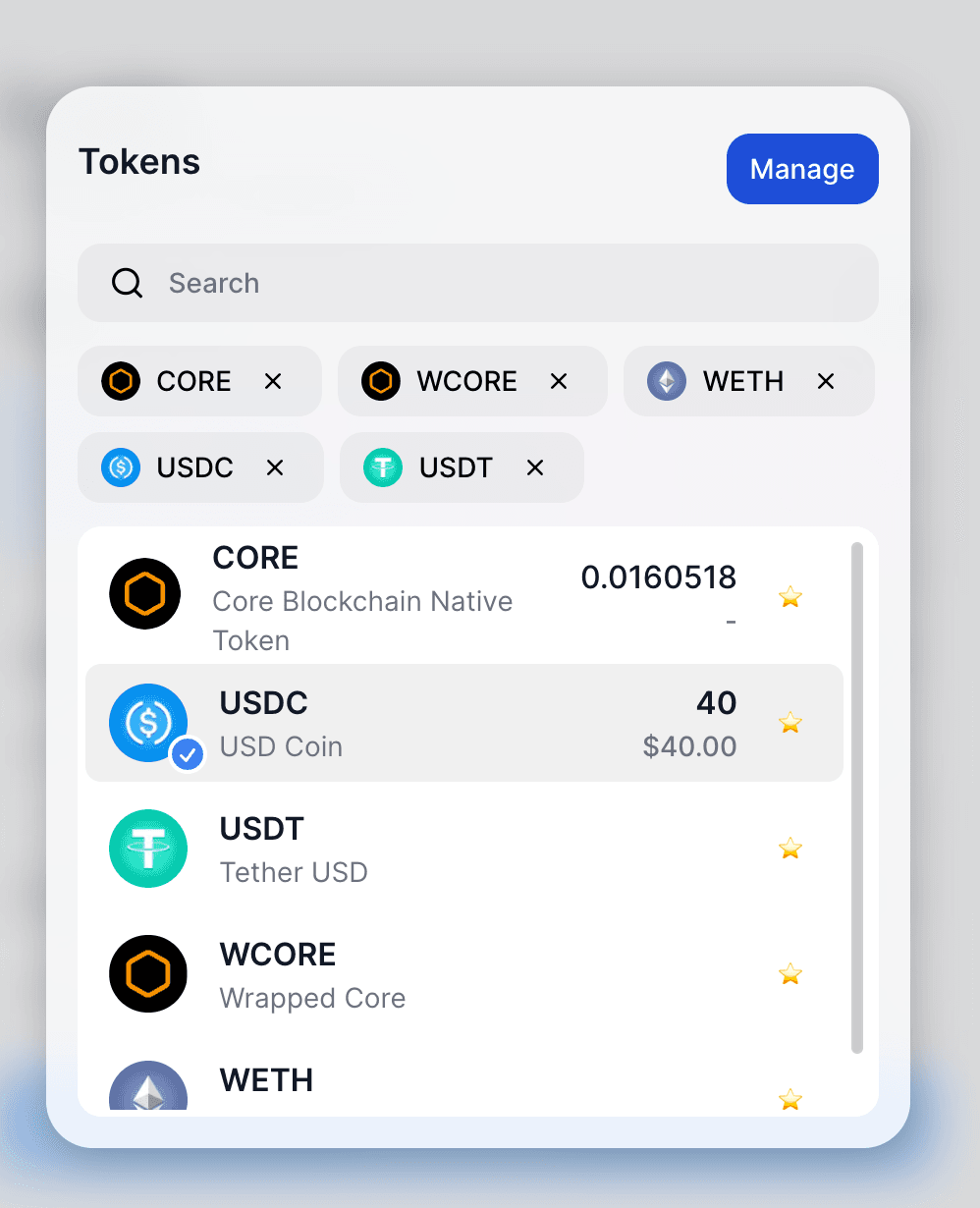 Enter Swap Amount
Enter the amount of token you want to swap.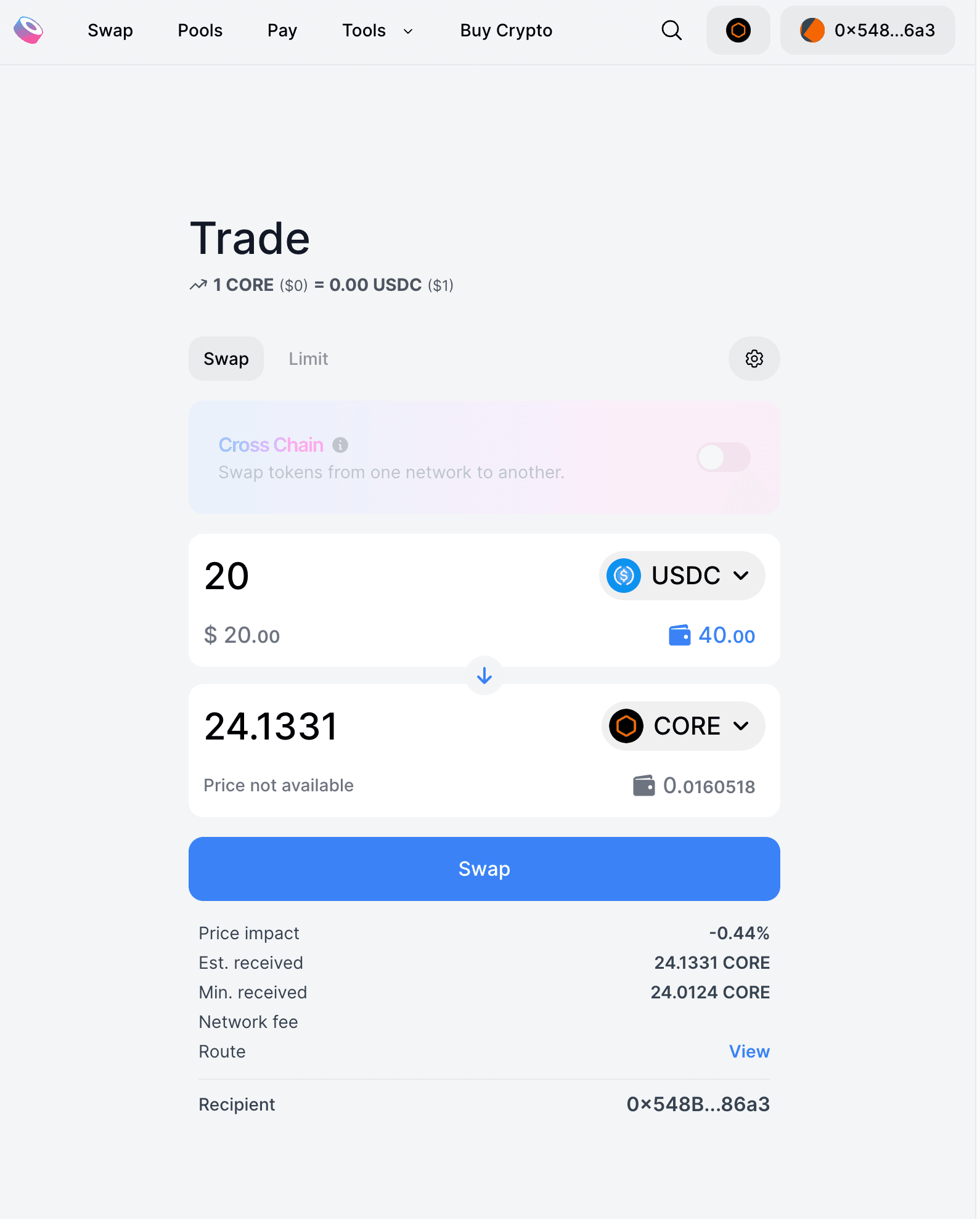 Review and Confirm
Double-check all the details of your swap, including the token pair and the swap amount. Ensure that everything is accurate before proceeding. Metamask might ask for a spending cap; you can set a number slightly higher than the swapping amount.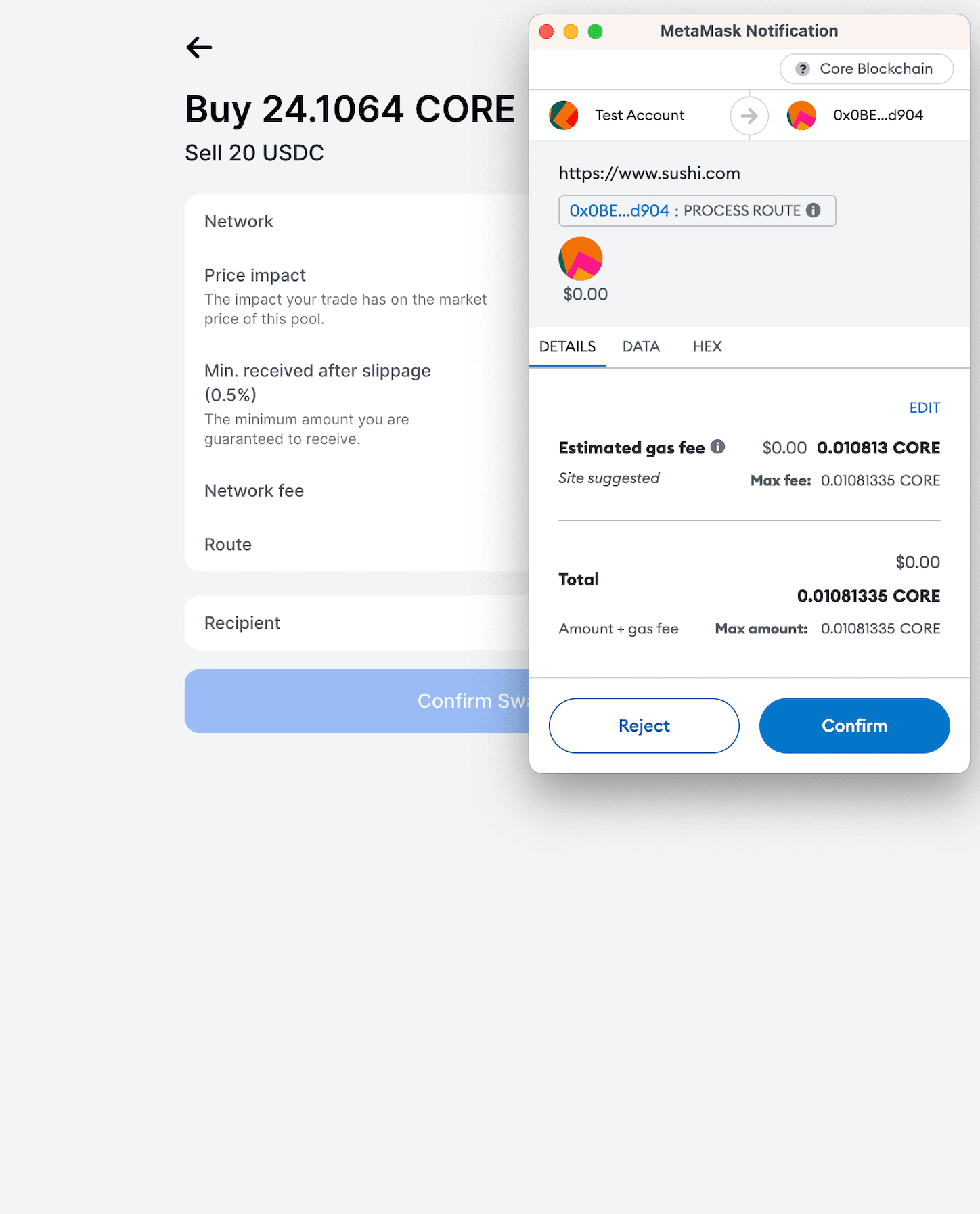 Execute the Swap
If you are satisfied with the details, click on the "Approve" button to execute the transaction. Confirm the transaction using your wallet when prompted.
Congratulations! You have successfully completed a token swap on Core.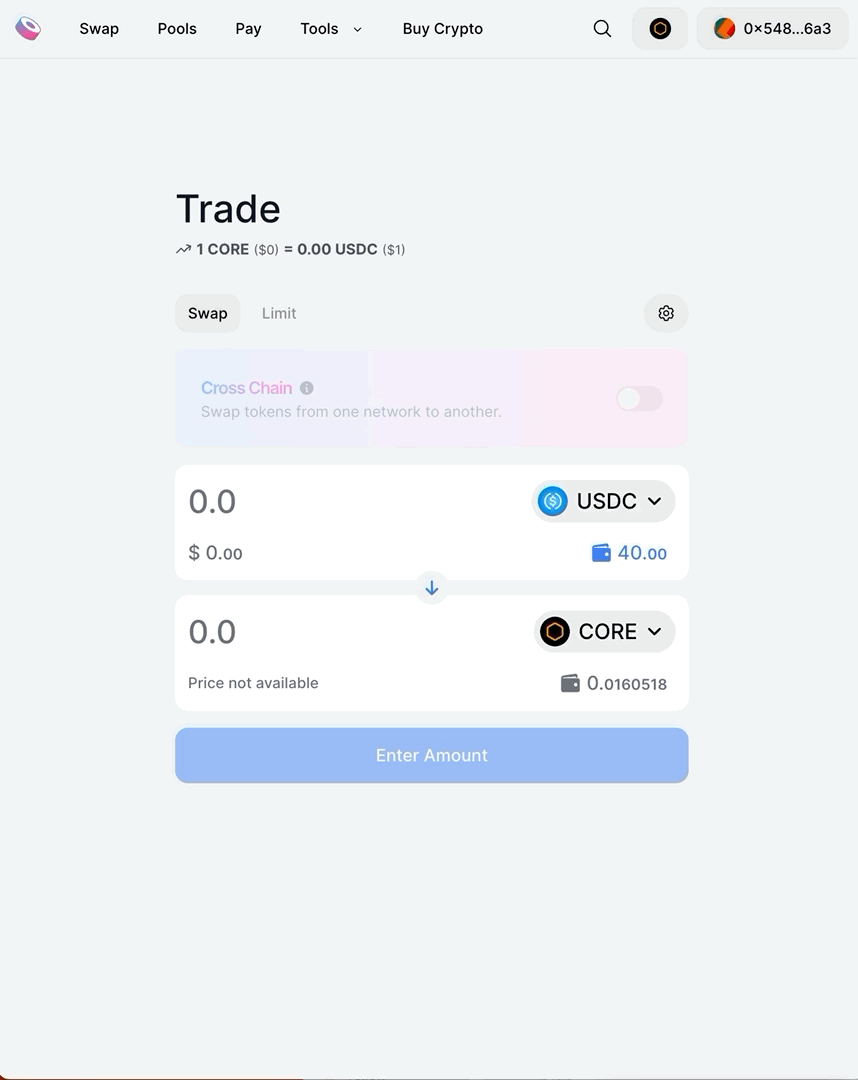 ---
3. LP on Core via Sushi
Visit Sushi Pool UI. Select Core as the network.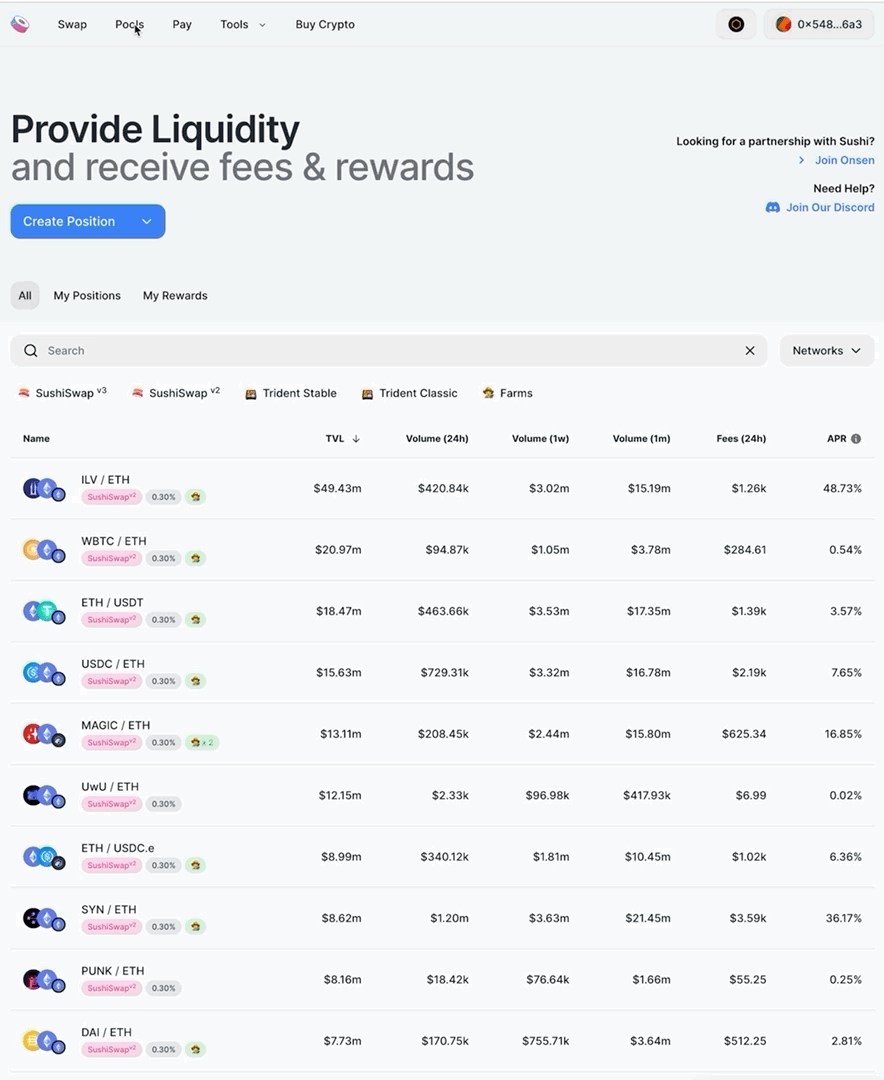 Select a pool to create a position. Here I am selecting the Core/ USDC Pool.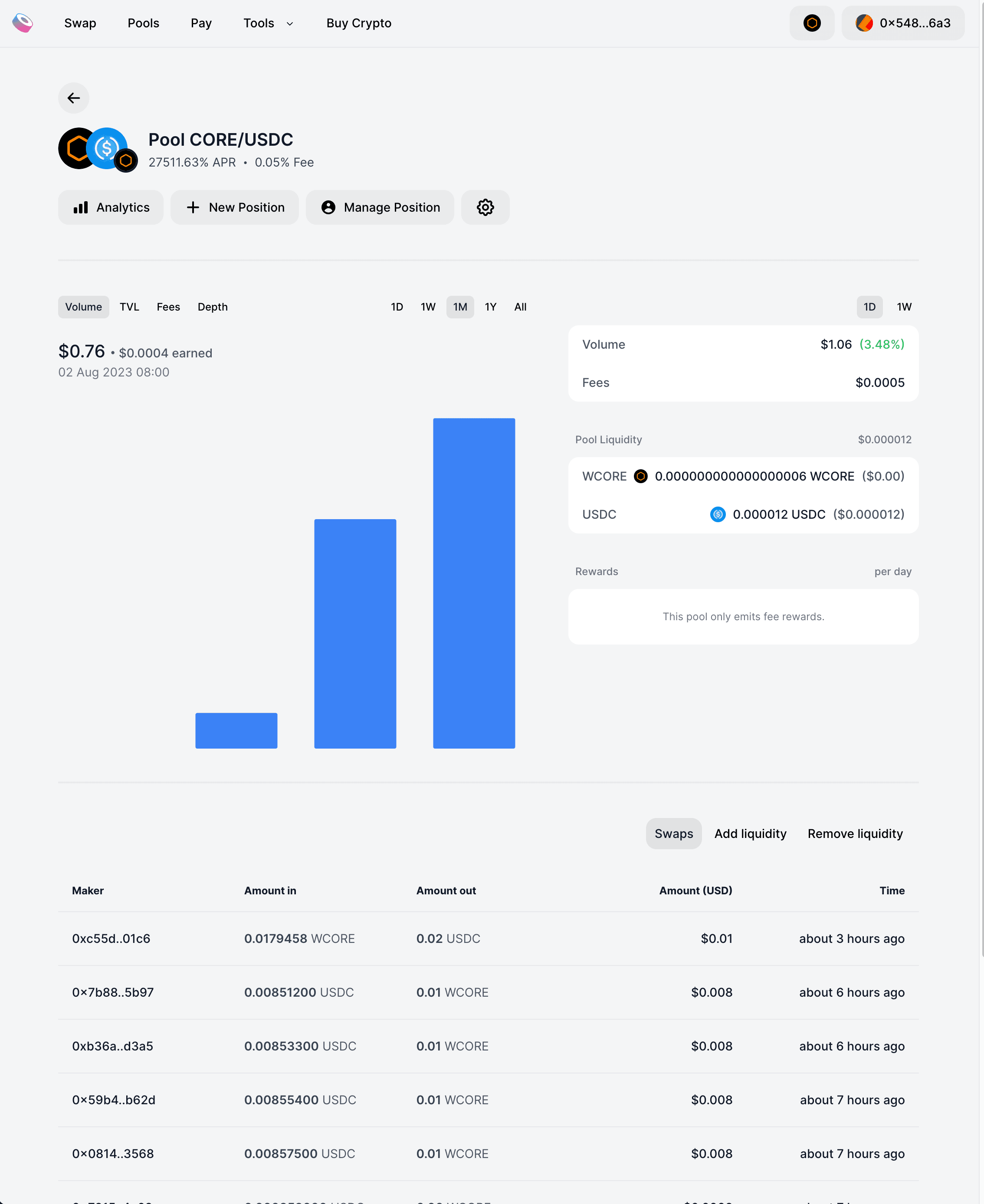 Select price range
Provide liquidity amount
Enter the amount of tokens you wish to add to the liquidity pool for each selected token.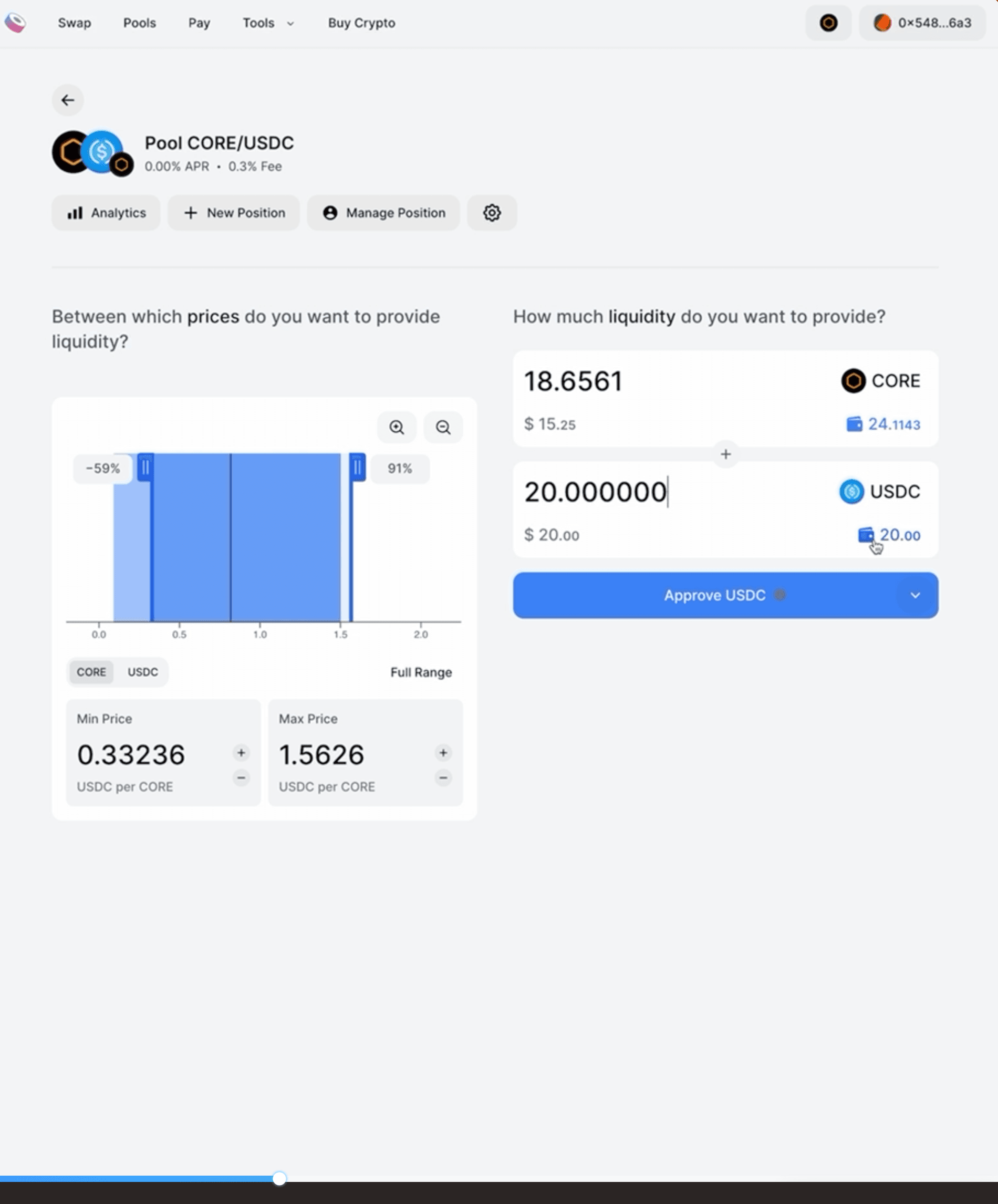 Review & Confirm
Review all the details of the liquidity provision, including the token pair and the liquidity amounts. Verify that everything is correct.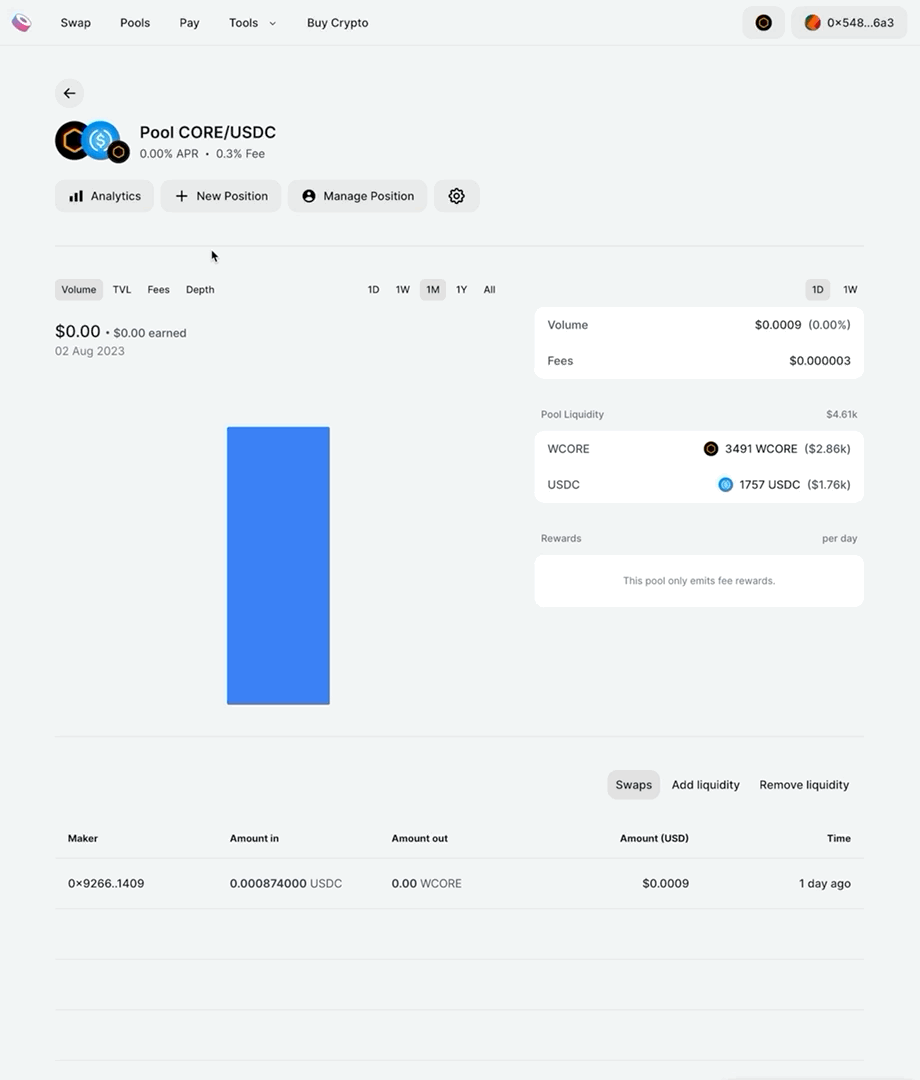 See your position
Select "Manage Position" under the pool you have provided liquidity for.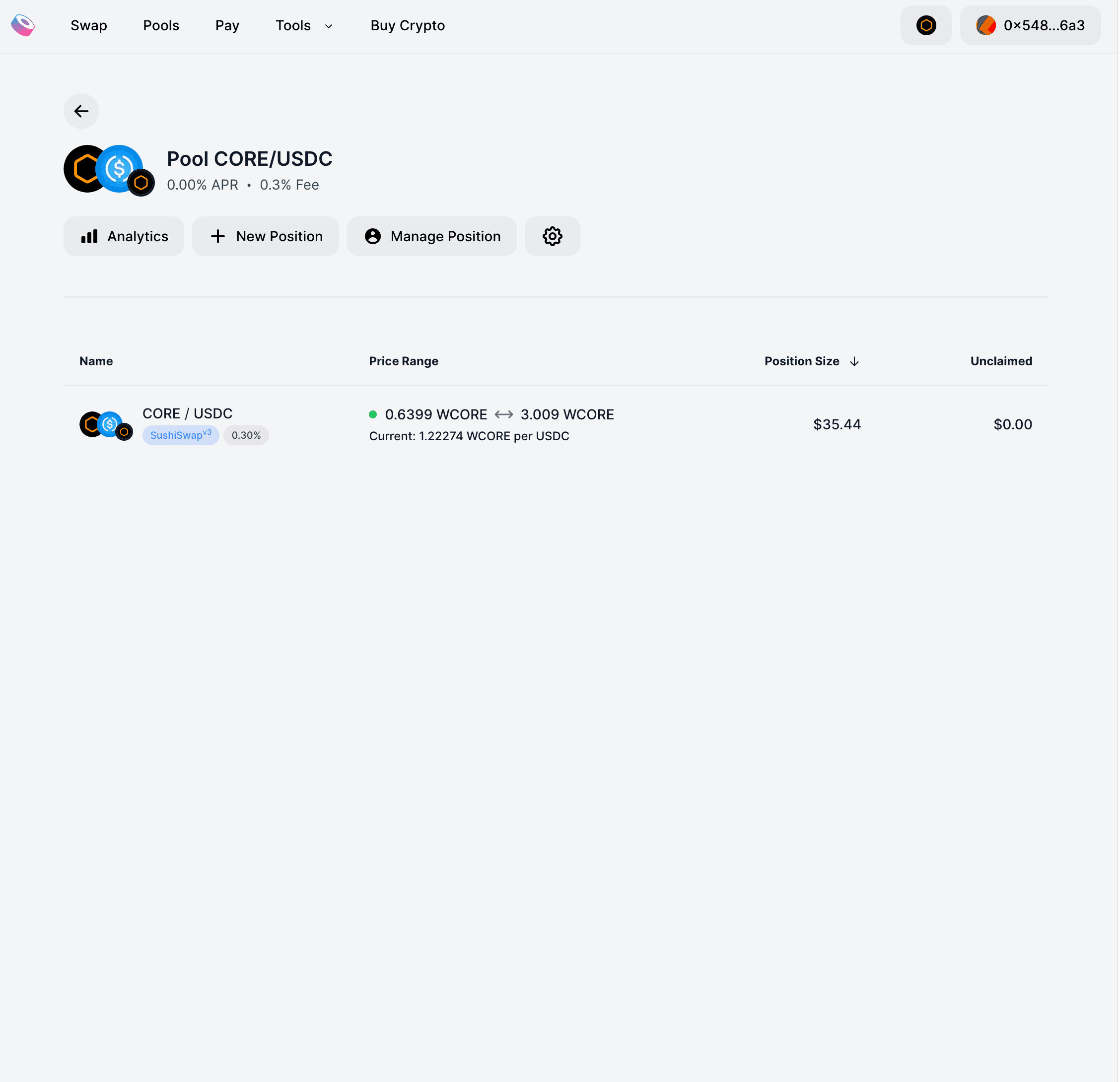 See this full v3 tutorial for details on Liquidity Provision.
I hope the above helps! If you have any questions, please feel free to reach out on Discord or Twitter. Get started now.
Important Links: