Sushi Is Now Live On Core
Sushi is now the largest DEX on the Bitcoin hash-powered EVM compatible L1
Date
Welcome to the home of DeFi: Sushi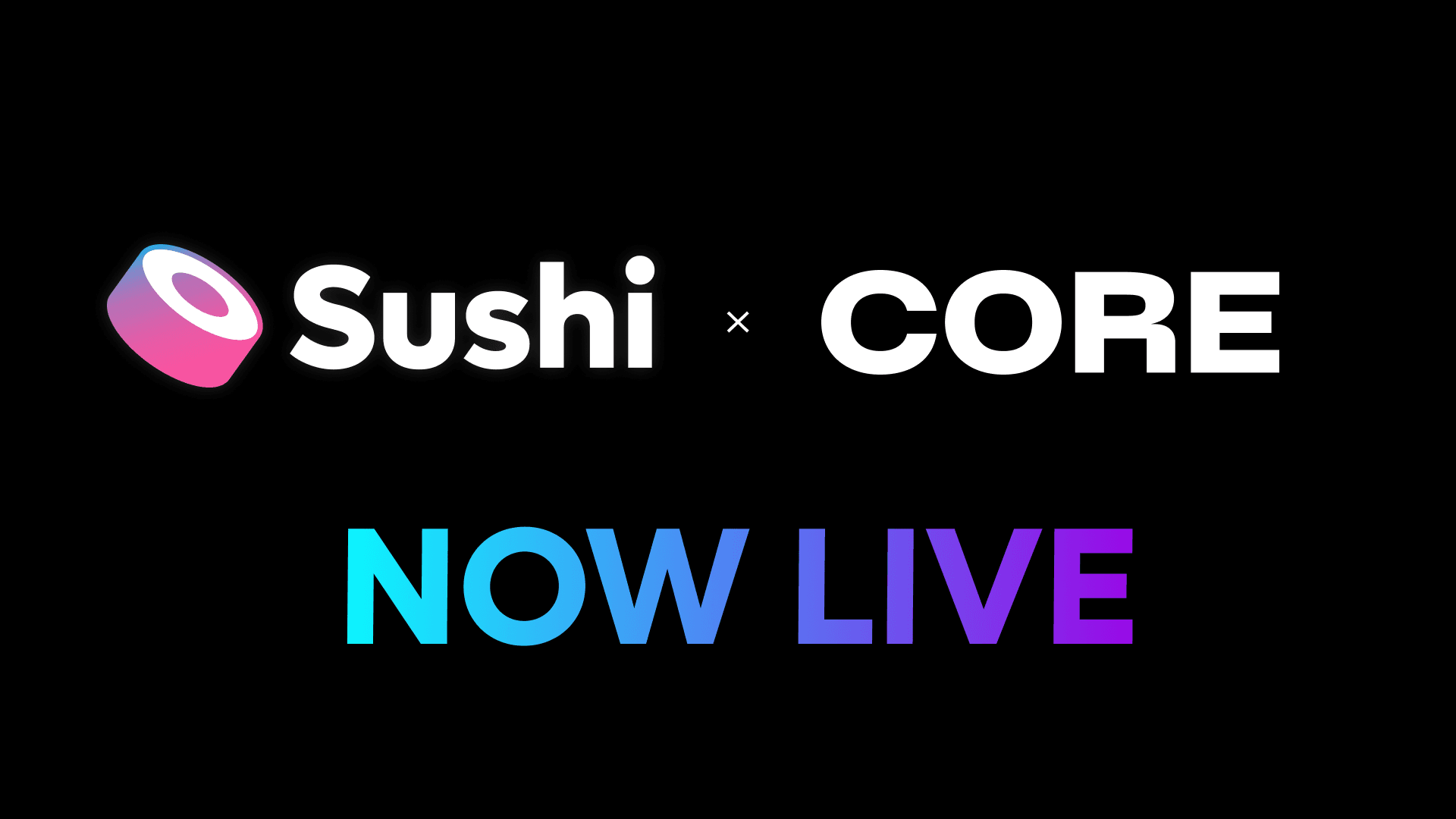 We are excited to announce that Sushi is live on Core, the Bitcoin hash-powered, Layer 1 blockchain that is EVM compatible! Now you can swap and trade your favorite tokens via Sushi UI on Core!
What is Core?
Core is a Bitcoin hash-powered, Layer 1 blockchain that is EVM compatible. Core's novel Satoshi Plus consensus mechanism integrates the best aspects of Proof of Work and Proof of Stake. This approach leverages the existing Bitcoin infrastructure for security and decentralization purposes, allowing focus on scaling and creating use cases that otherwise would not be possible on Bitcoin.
Sushi X Core
Sushi v3 AMM, along with the built-in Sushi DEX Aggregator, has been successfully deployed on Core, making Sushi the largest DEX on the network. Presently, v3 is operational on more than 20 networks, including Ethereum, Avalanche, and Polygon, making Core the latest addition to the Bitcoin ecosystem network. This integration aims to provide developers within the Core ecosystem with access to SushiSwap's liquidity pools, the Sushi DEX aggregator, and cross-chain swaps, SushiXSwap, supporting Core, which will be coming soon.
---
How to Interact with Core via Sushi?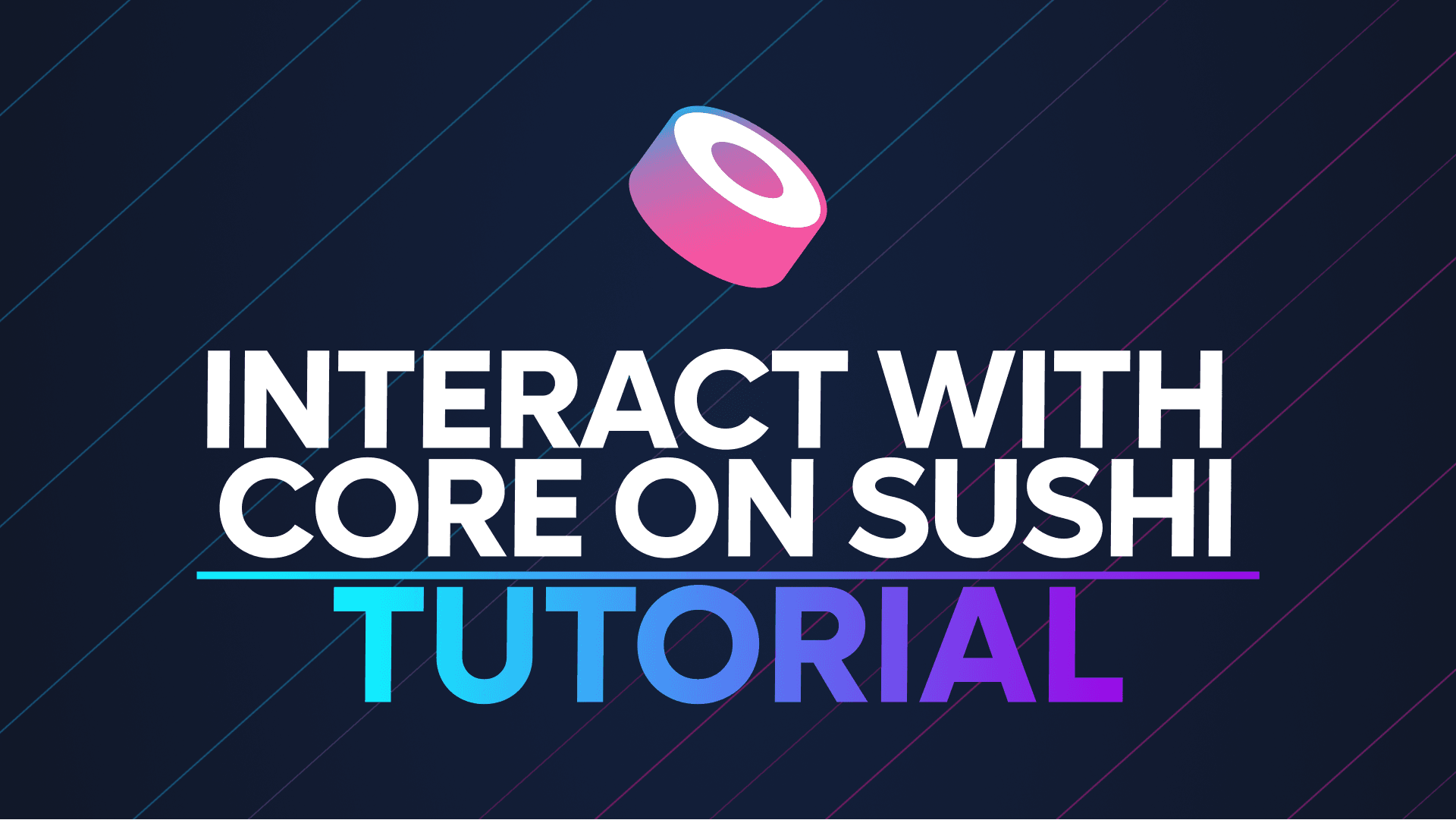 See the simple guide below:
Step 1: Bridge
Users can bridge their assets from Ethereum to Core by using the Core bridge.
Step 2: Swap
Once the wallet on the Core network is funded, you can start swapping tokens via Sushi, now supporting 5 tokens including $CORE, $WCORE, $WETH, $USDC and $USDT. Choose Core from the network and connect your wallet to get started.
Step 3: LP
You can also provide liquidity to existing pools or create a new pool.
Still curious how to bridge assets from Ethereum to Core, swap and LP on Sushi?
See the full tutorial here: Link
---
Important Links:
Exchange & XSwap | Docs | Discord | Twitter | Telegram | Newsletter | Youtube | Tutorial | Github