📰 Sushi August Recap
All of the major milestones of the month summarized in a single post!
Date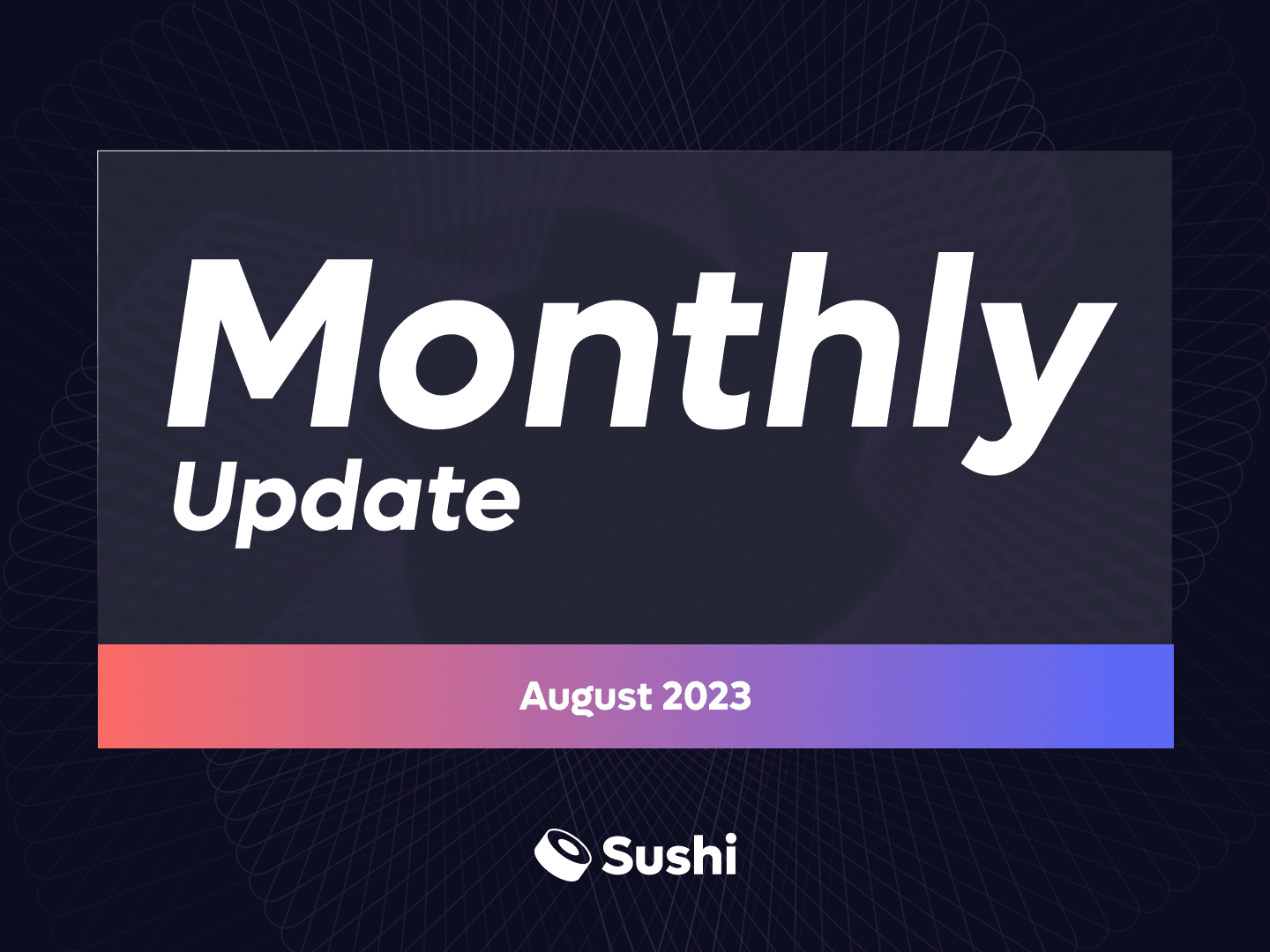 Welcome To The Sushi Monthly Recap! 🗞
This post will outline some of the major operational, technical, and community milestones reached in the past month. We've summarized all articles and announcements as well as some of the exciting things to come. Without further ado, let's dive into the highlights!
---
Sushi V2 AND V3 Both Live On Base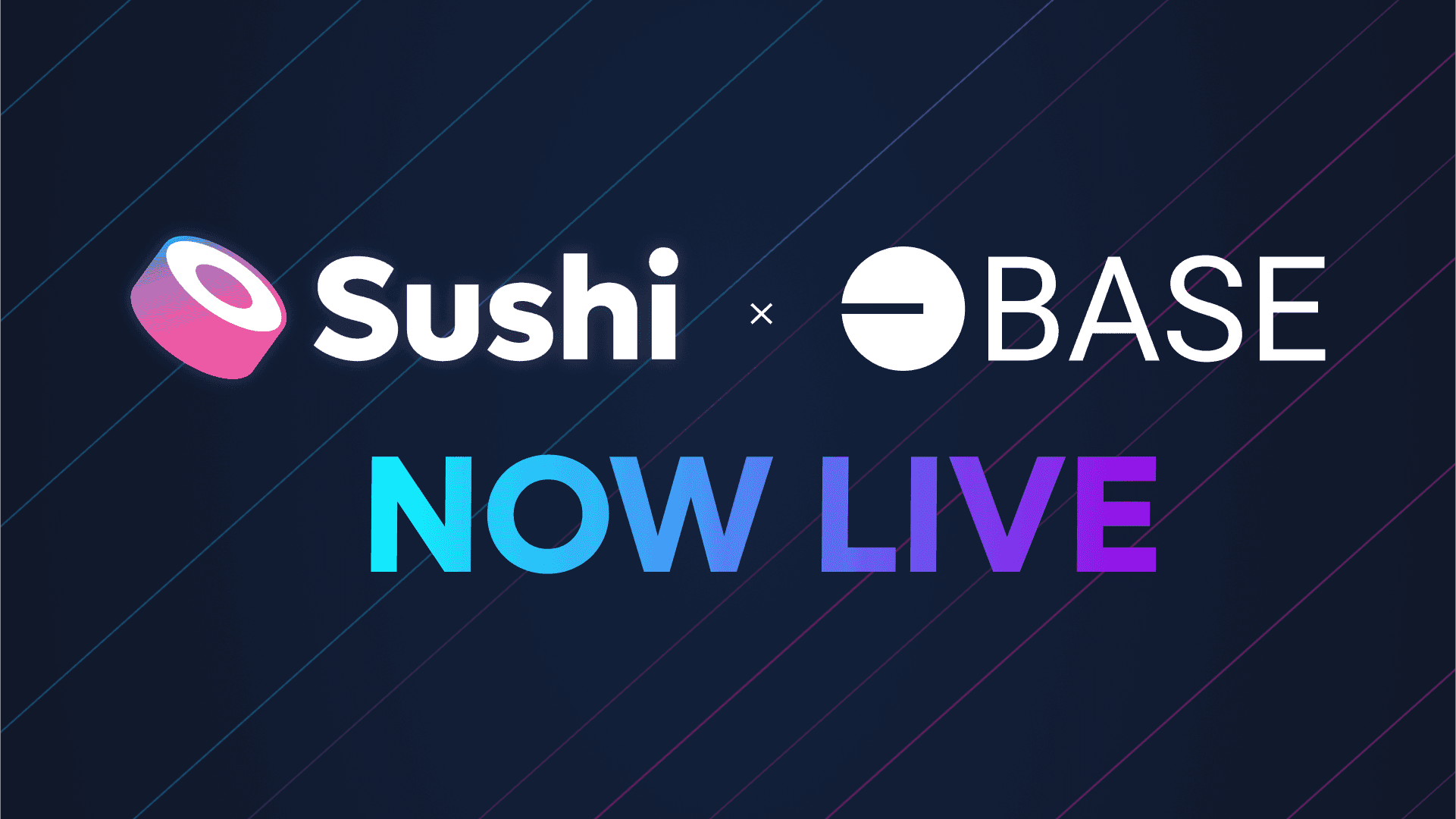 Both Sushi V2 and V3 are now live on Base! Base is the hot new chain developed by the smart folks over at Coinbase, and we are excited to play our part in the action! Make efficient swaps, LP into concentrated liquidity or V2 pools, and earn fees on Base, all in one easy-to-use place.
👀 Look through Sushi's current offerings on Base here
Sushi Is Live On Core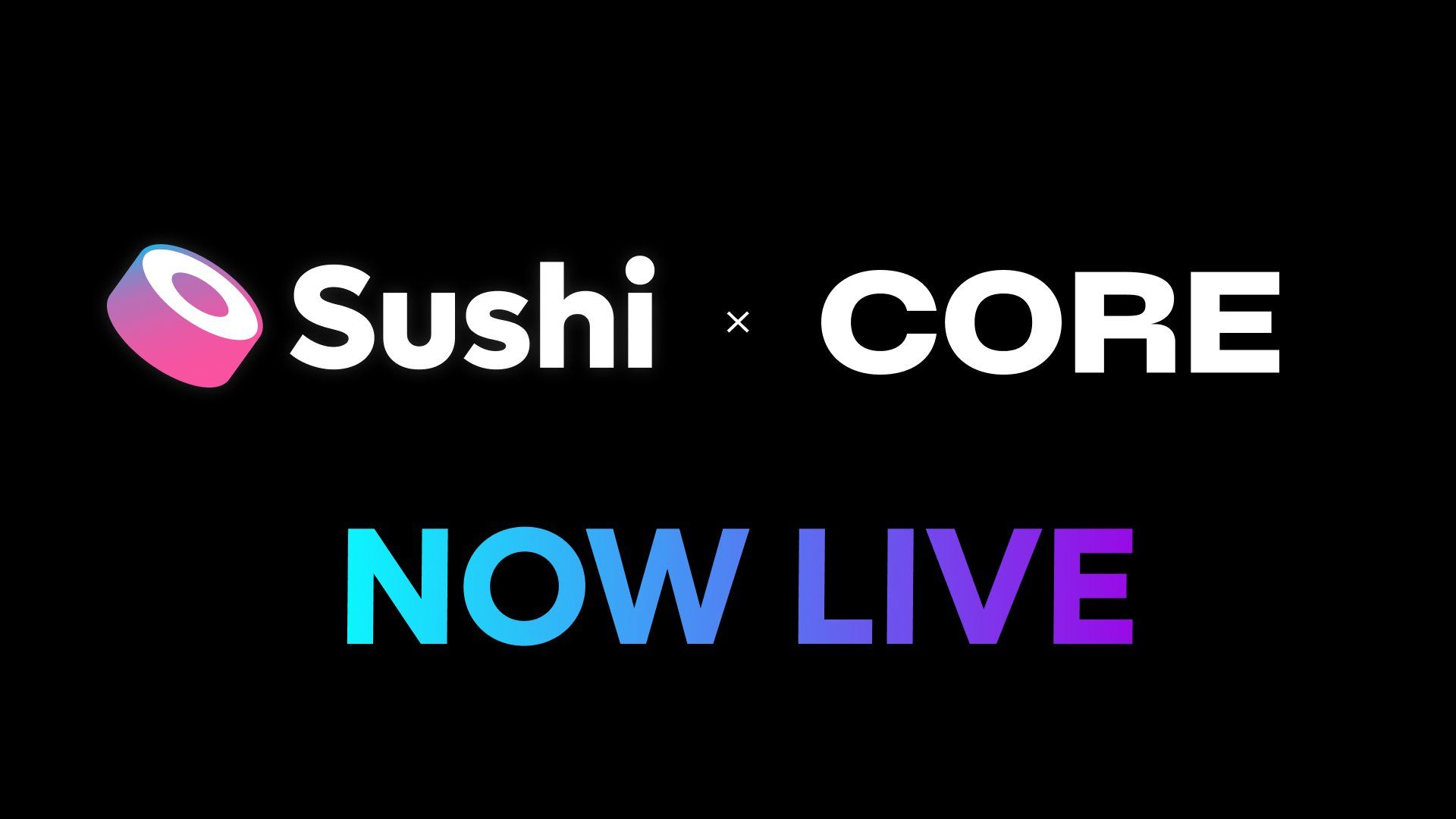 That's not all - Sushi also launched on Core this month, the new L1 blockchain that is both Bitcoin hash-powered and EVM compatible. With Sushi V3 and our new DEX aggregator deployed there, users can now make swaps and LP into concentrated liquidity positions, all with a few simple clicks!
👀 Look through Sushi's current offerings on Core here
Permissionless Incentive Creation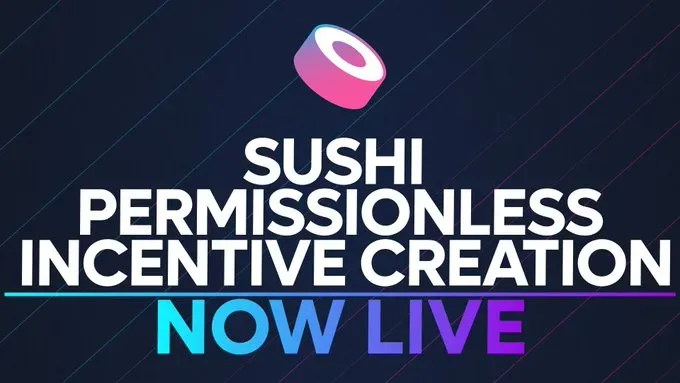 Permissionless incentive creation, powered by Angle Protocol, is now live on Sushi! Now any user can incentivize any pool they want without Sushi's permission, with a simple UI for easy setup and multiple rewards support with customizable distribution!
Sushi DEX Aggregator Highlight
Have you tried our new Sushi DEX Aggregator yet? Launched a few weeks ago, it offers competitive prices and a wide range of tokens, all without requiring extra steps. Plus, it supports multiple blockchains for added flexibility. Give it a try and elevate your trading experience!
See more: Link
Sushi Integrates DeFiEdge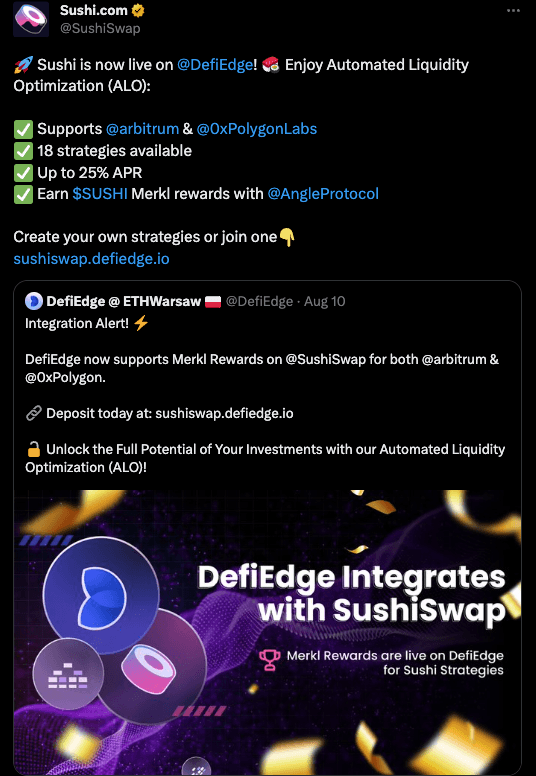 ⚡️ Enjoy automated liquidity optimization with DeFiEdge, now live on both Arbitrum and Polygon! With eighteen available strategies to start with up to 25% APR, now is the time to open some concentrated liquidity positions on Sushi and let us know what you think!
Quick & Easy Smart Pools by Steer Protocol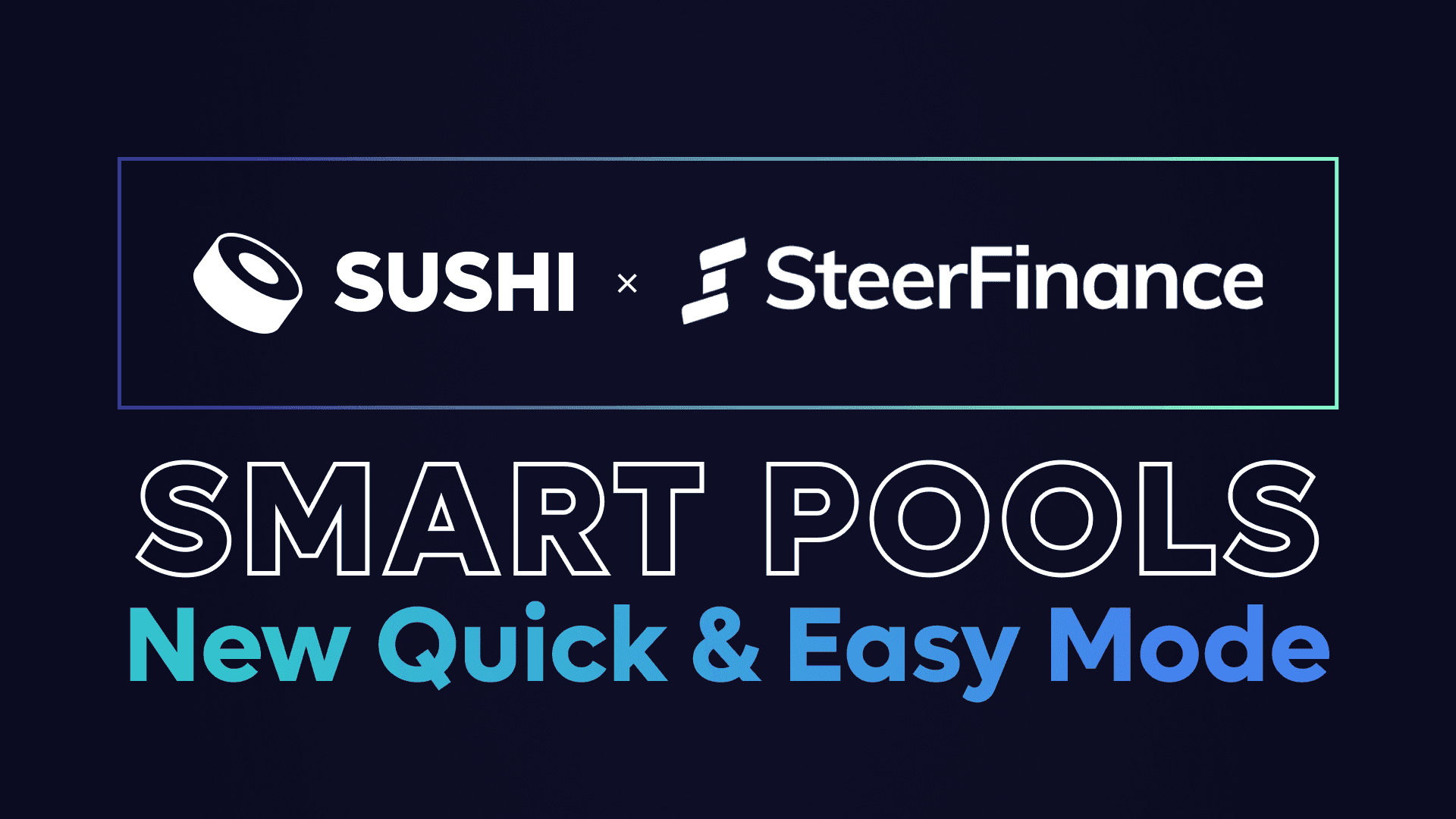 Are you still hesitant about migrating from v2 to v3? If so, it's time to check out Smart Pools by Steer Protocol! With its new "Quick & Easy" mode, Automated Liquidity Management (ALM) has never been simpler. You can also enjoy up to 8.5x more fees compared to v2. The best part? Smart Pools combines the convenience of v2's "set & forget" feature with the capital efficiency of v3. You can deploy in just about 30 seconds and have the option to operate across 11 different networks, including Optimism, Polygon, Arbitrum, Base etc. Make the smart move now and elevate your trading experience! 🚀
Try now:Link
Learn more: Link
---
The Sushi Multi-Chain Feast Campaign with Core & Base campaign launched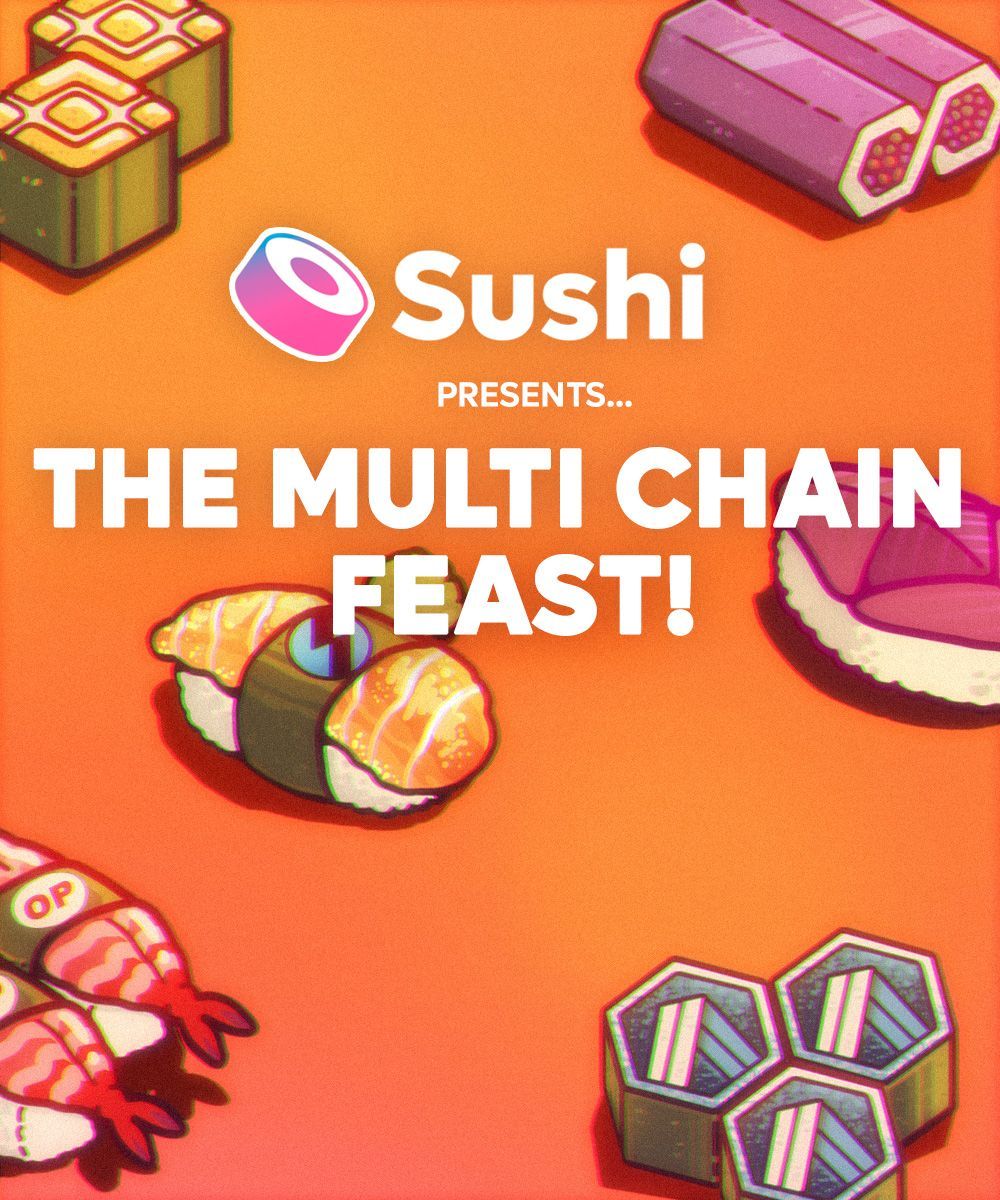 Sushi has launched the Sushi Multi-Chain Feast Campaign in partnership with Galxe. As the "Multichain Sensei," Sushi is already deployed on nearly 30 networks and will continue to launch on new ones, kicking off the campaign with its recent deployment on Core, a Bitcoin hash-powered, EVM-compatible Layer 1. The campaign aims to offer a fun and rewarding DEXperience by launching a series of initiatives every time Sushi expands to a new network in the coming months.
Sushi X Core: Link
See the full list of winners here
Sushi X Base: Link
Stay tuned for more!
$TOSHI Trading Competition On Sushi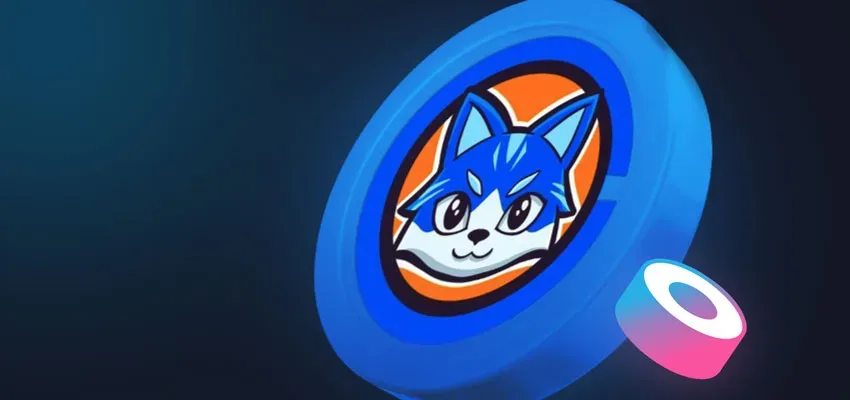 📈 We'd also like to thank everyone who took part in the $TOSHI trading competition this past week, with 5 lucky winners each taking home $1,000 worth of $TOSHI!
👀 See the full list of winners here
Sushi's 3rd Birthday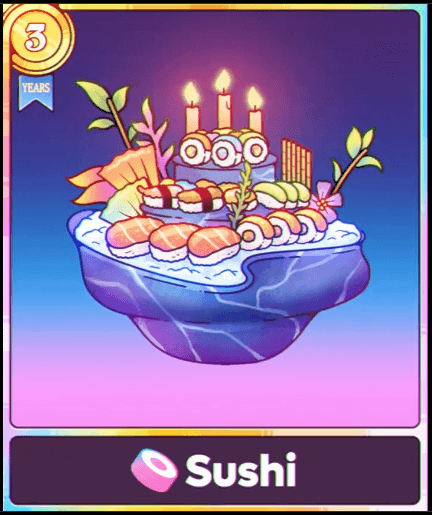 🎉 Sushi officially turned 3 years old this month! And we are celebrating it in style with our special guest chef!
It's been a wild journey so far, and we are more dedicated and focused than ever to continue delivering solid, safe, and efficient services to our friends in the web3 space. Here's to many, many more years!
---
1 Trillion $BTT Bonus Rewards are live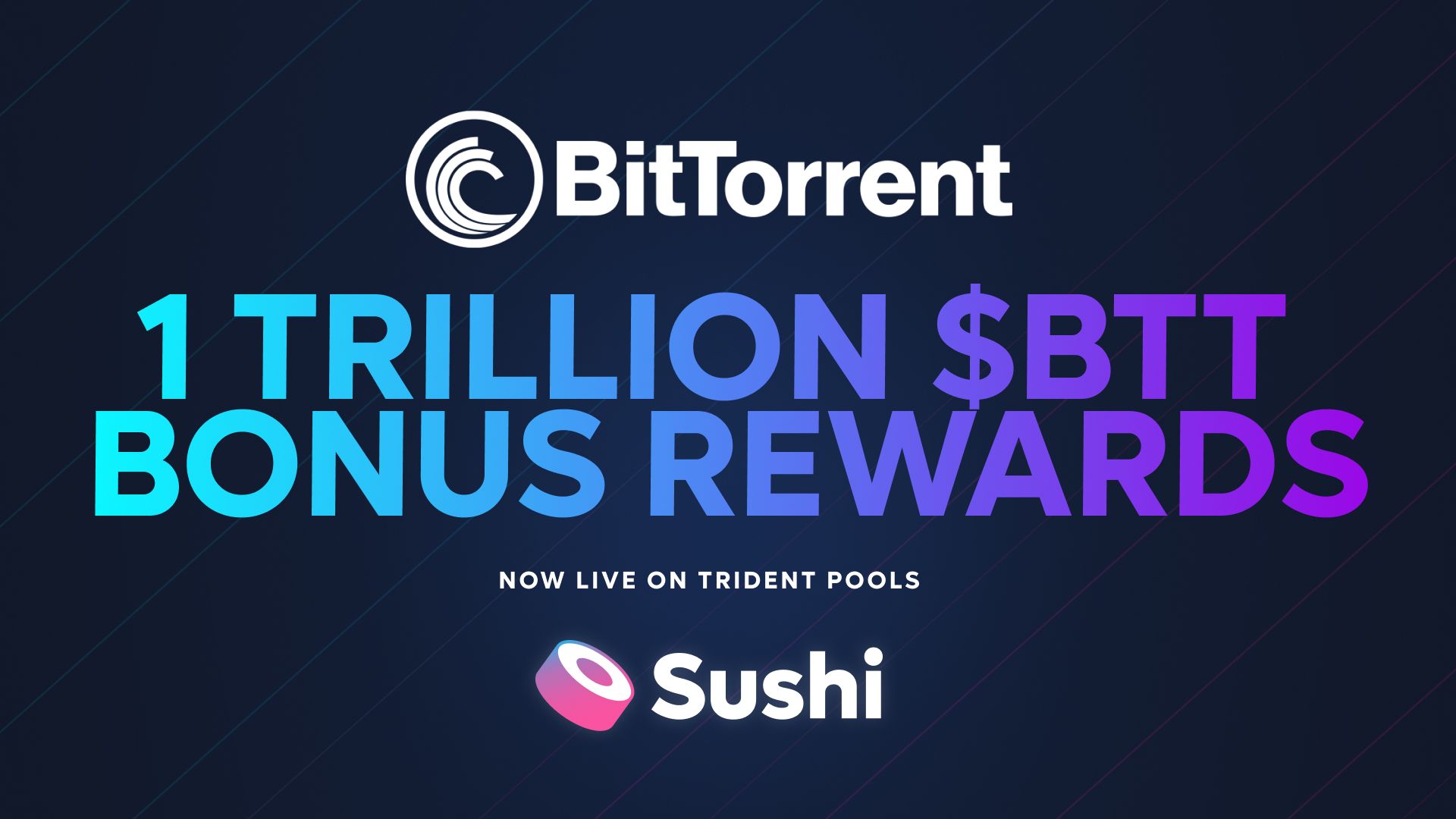 Attention all BitTorrent yield farmers! Sushi Trident Pools are now offering an incredible 1 Trillion $BTT Bonus Rewards. This is your chance to maximize your earnings while also enjoying 2x rewards. Don't miss this opportunity to make your tokens work harder for you.
Learn more and get started by visiting our Sushi Pool.
IMPORTANT: Remove Liquidity From BobaAvax
❗️ We have an important update for BobaAvax users - BobaAvax will cease operations on October 31, 2023. To ensure funds are all safe, users are required to remove their liquidity from BobaAvax on Sushi and transfer your funds before October 31, 2023.
📚 Read more about BobaAvax and what needs to be done here
Events Update
Sushi has wrapped up its participation in Stanford Blockchain Week and is gearing up for a busy September with appearances at two events during Korea Blockchain Week, as well as the upcoming Token 2049 conference and Messari Mainnet! See you soon.
August
Coffee & Croissants ☕ at Stanford Blockchain Week: Link
September
AMA Recap
Sushi recently held a series of AMAs covering various topics. The Humanode AMA discussed potential integrations, while V2 LP with ALM solutions dive into how to maximize LP profits on v3 featuring experts from Steer Protocol, Gamma Strategy and DeFiEdge , covering topics like Smart Pools and other ALM solutions. In case you missed them, click below to listen!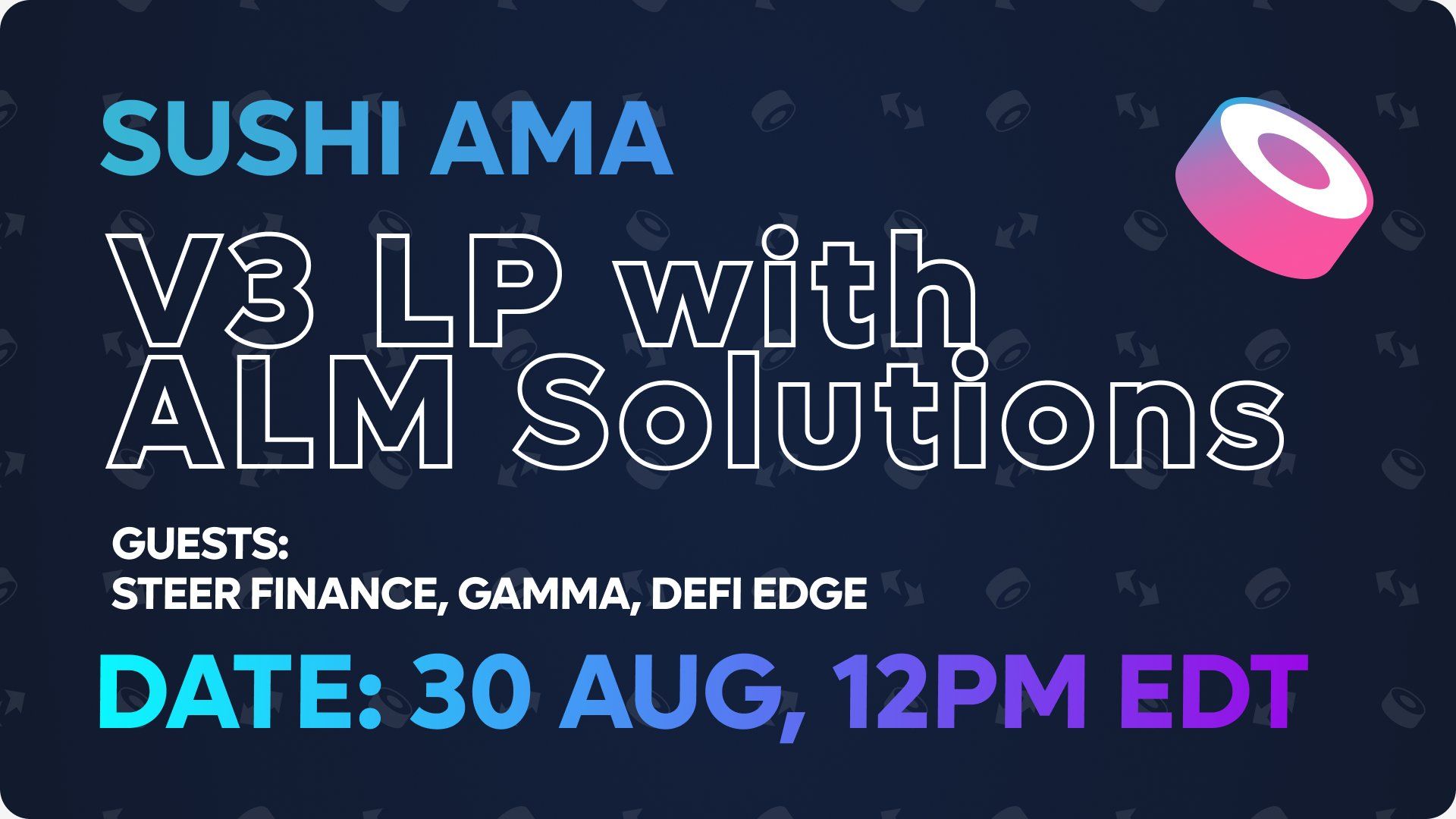 That's it for us this month folks! We look forward to seeing you all next month as we continue to serve up the latest news for all things Sushi! 👋
---
Sushi is building a decentralized, comprehensive DeFi ecosystem complete with AMM, cross-chain capabilities, NFT artist platform and more. Follow our socials to keep up with our product launches and find out more on how you can make the most of your cryptocurrency assets with Sushi's secure and powerful DeFi tools!
Exchange & XSwap | Docs | Discord | Twitter | Telegram | Newsletter | Youtube | Tutorial | Github