TOSHI Trading Competition
A Total of US$5000 Reward Pool Up For Grabs
Date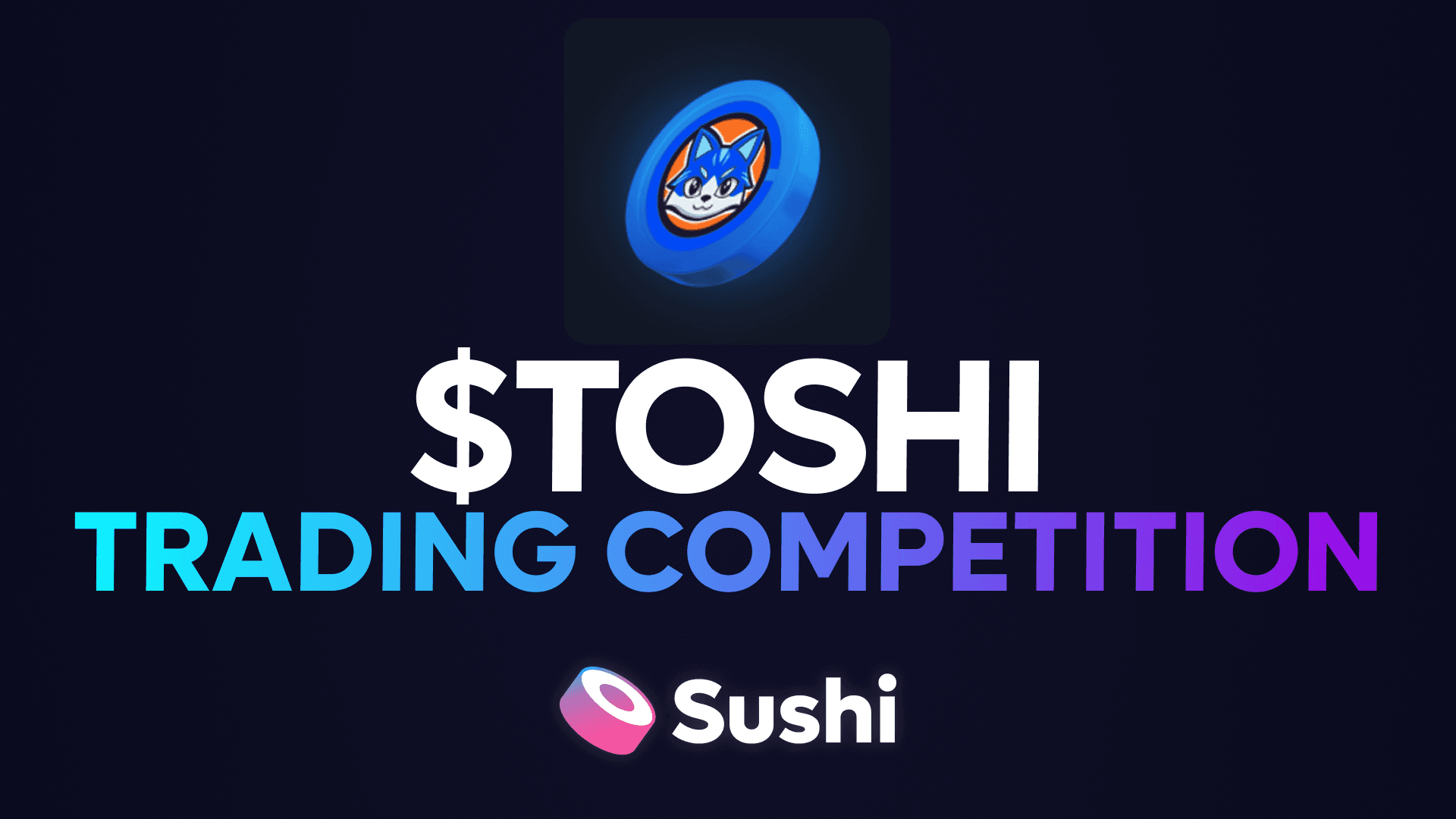 Following the successful launch on Base; we are Introducing the very first " Sushi $TOSHI Trading Competition" to our community!
Campaign Period:
17 Aug 2023, 12:00 (noon) EST – 24 Aug 2023, 11:59 EST (1 Week)
Steps to Participate:
Join via this Questly link
Connect wallet
Swap a minimum of US$100 worth of $TOSHI on Sushi
Prize: Total Reward Pool of US$5,000
1. The top 10 users, ranked by trading volume, will win up to US$1,000 in $TOSHI.
The prizes will be distributed in accordance with the table below: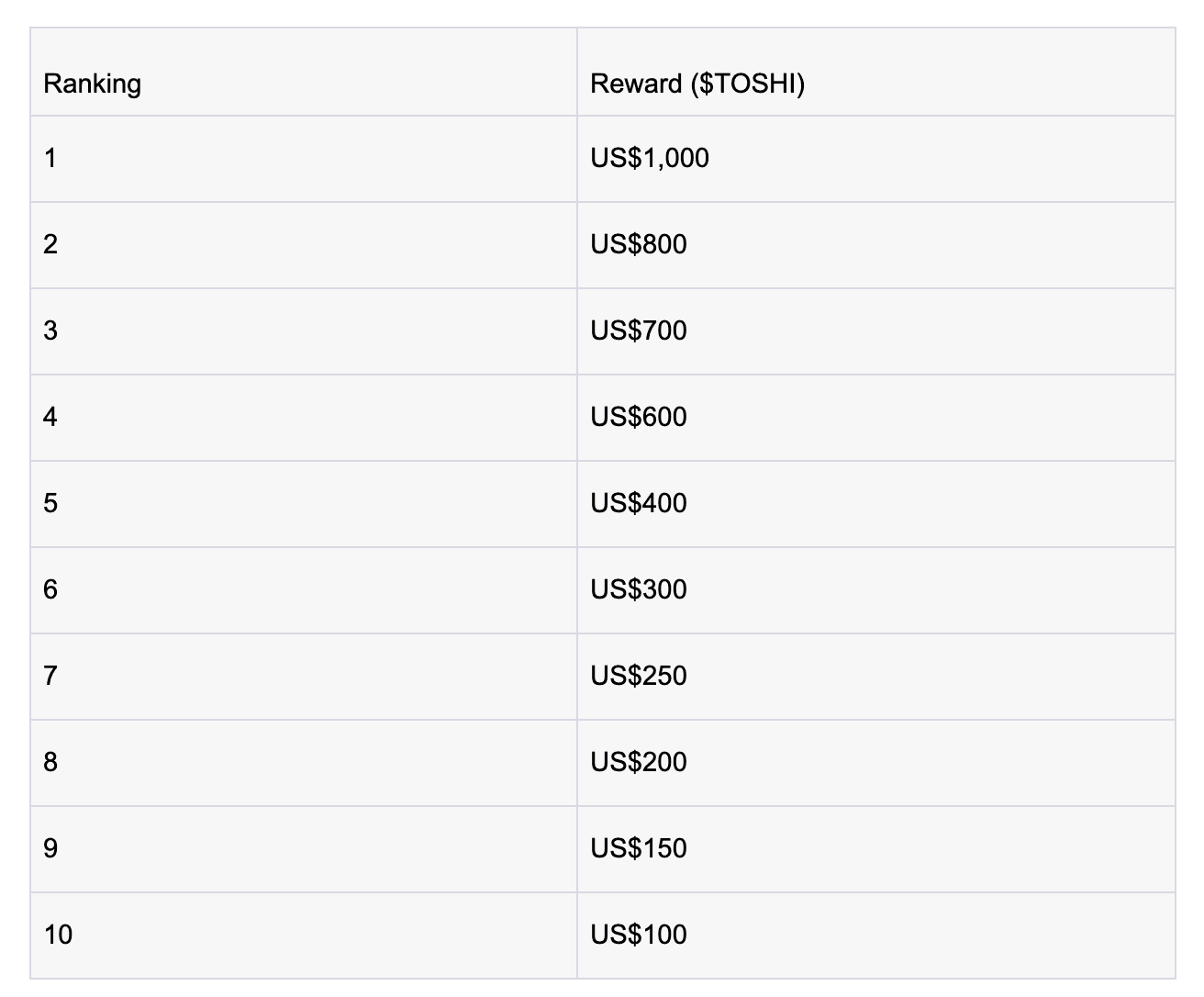 2. Bonus: 5 lucky participants, chosen at random, will also receive a prize of US$100 in $TOSHI each!
Join today and stand a chance to win big with the TOSHI competition on the Base Network with Sushi!
FAQs for Sushi $TOSHI Trading Competition
Do I have to sign up?
Just provide a login name on Questly. Adding your Twitter handle is optional, but it helps us announce winners and DM you in case you win.
How can I check my participation status and leaderboard position?
You can view both on the Questly dashboard.
How frequently is the leaderboard refreshed?
It's updated every minute.
Is the $100 requirement a one-time trade or accumulative within the campaign period?
As long as you swap an accumulative $100 within the campaign, you are qualified.
When will I receive my prize?
Prizes will be distributed within 72 hours via Questly.
Exchange & XSwap | Docs | Discord | Twitter | Telegram | Newsletter | Youtube | Tutorial | Github