Sushi ❤️ wagmi.sh
Sushi is a proud sponsor of wagmi: a Javascript library for web3 frontends
Date
Become a crypto chef with SushiSwap! Sushi is one of the most used and reliable decentralized exchanges, deployed across 10+ blockchains and supporting thousands of tokens. You can trade, earn, stack yields and safely move assets across chains, all on one decentralized, community-driven platform. Welcome to the home of DeFi: Sushi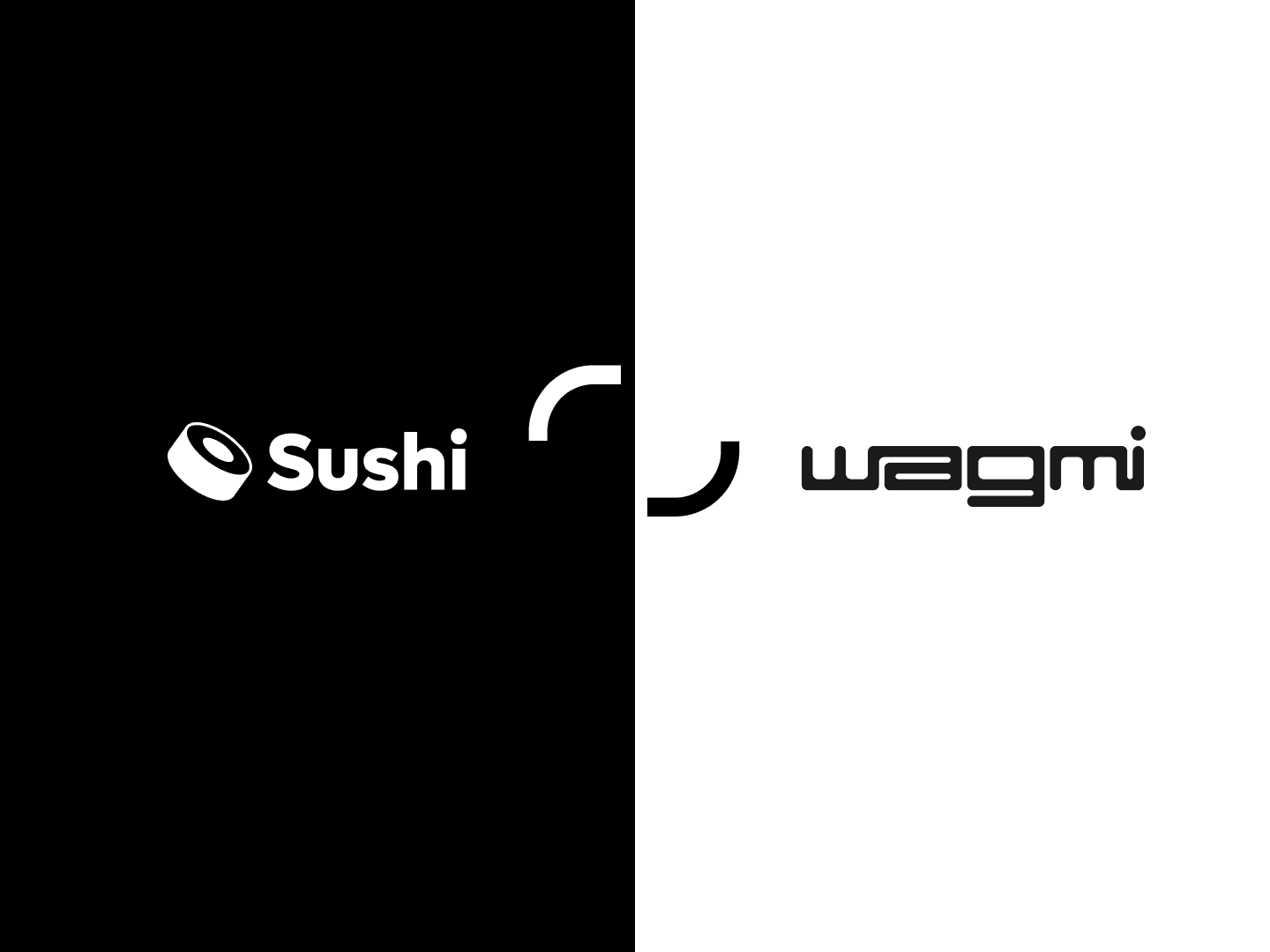 💡What is wagmi.sh?
wagmi is a Javascript library for web3 frontends, which provides intuitive TypeScript interfaces for developers to interact with Ethereum. It is high-quality, developer-friendly, and used by hundreds of teams in the space, with ~330k monthly downloads. wagmi has over 3,400 stars on Github, and was a finalist for "Breakthrough of the Year" at React Summit, with over 25,000 developers in attendance.
Wagmi was created because web3-react and others were infrequently updated, difficult to use, and often not tested. Better frontend tools for web3 (hooks, code gen, e2e testing, etc.) were needed so we can build better products in web3.
👩🏻‍💻 Check it out here.
---
Sushi sponsoring wagmi
At Sushi we support the development of public goods for Ethereum & the broader crypto ecosystem, that's why we're a proud sponsor of the wagmi product and team!
From contributing to their early gitcoin round until today we've been giving feedback, battle-testing the product and are also in close contact with the amazing team behind wagmi.sh.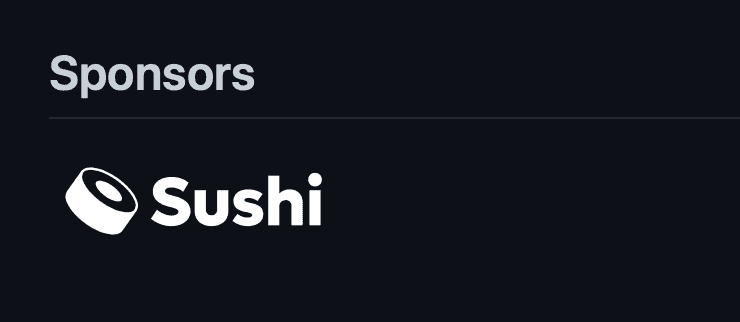 Wagmi launched a year ago and to date has achieved the following:
◆ 2M total downloads
◆ 718k doc site page views
◆ 10k projects using on GitHub
◆ 3.7k stars
◆ 445 forks
◆ 102 contributors
👷🏼‍♂️ Get started with wagmi!
Read the documentation or follow @wagmi_sh, @awkweb, and @jakemoxey on Twitter for project updates.
---
Sushi is building a comprehensive DeFi ecosystem with AMM, leverage & margin trading platform, token launchpad and NFT artist platform. Follow our socials to keep up with our product launches and find out more on how you can make the most of your cryptocurrency assets with Sushi's secure and powerful DeFi tools!
Exchange & XSwap | Docs | Academy | Discord | Twitter | Telegram | YouTube | Github