Sushi expands to Aptos
The first non-EVM chain deployment
Date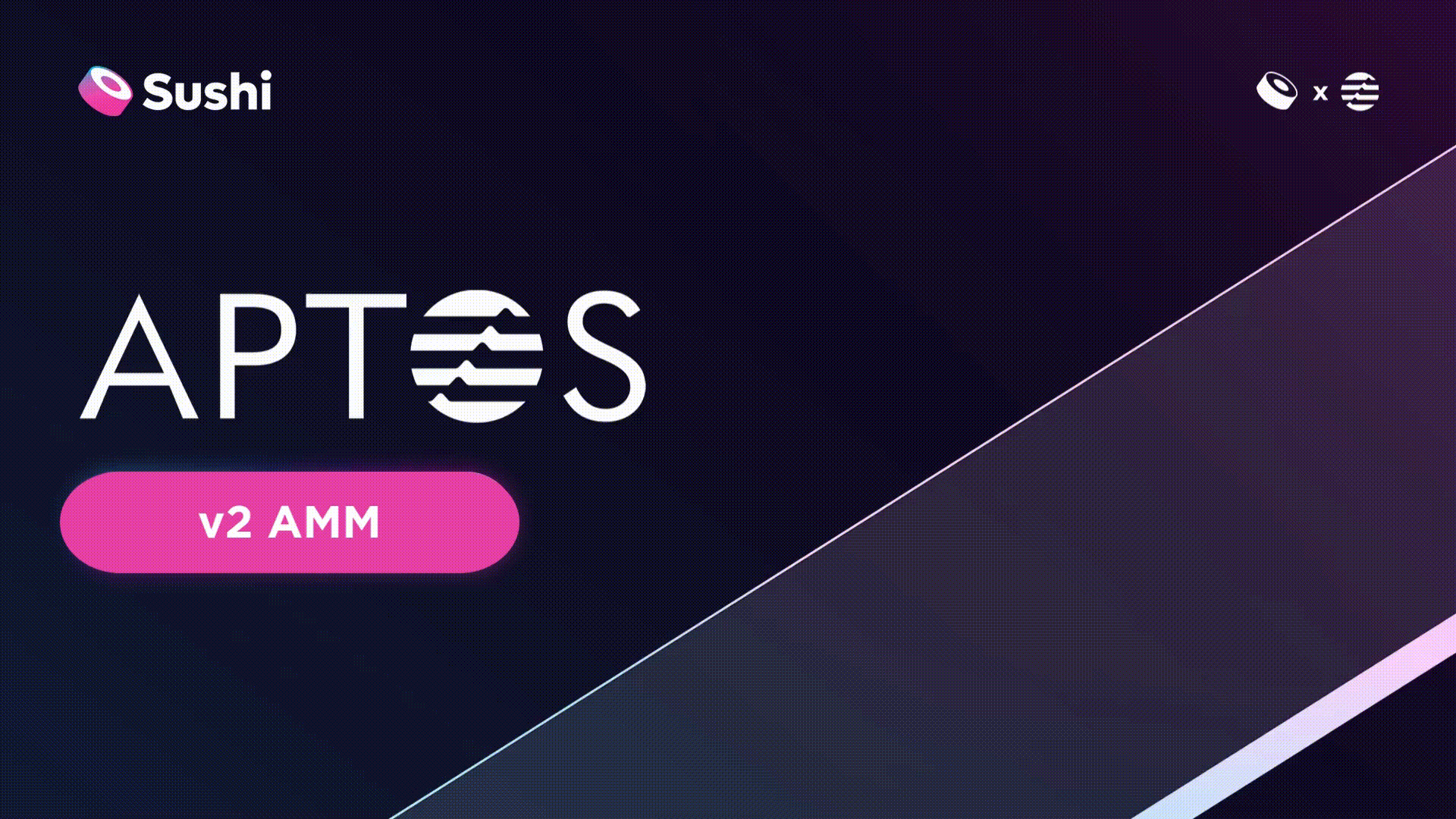 Today, we're thrilled to announce that Sushi is expanding to Aptos, the Layer 1 blockchain bringing users scalability, reliability, security and usability. This integration is a milestone as it marks Sushi's first expansion onto a non-EVM chain. With the integration of Sushi v2 AMM and SushiXswap, Sushi's cross chain swap, Sushi further strengthens its leading position in the cross-chain/multi-chain landscape.
Introducing Aptos Network
Aptos is a Layer 1 blockchain created for safe development, and built with user experience as a core focus. The Aptos infrastructure and its Move programming language empower developers to build web3 applications that solve today's consumer needs. Designed for smart contracts, the Move programming language empowers developers to create applications simply, securely, and swiftly.
Sushi x Aptos: "Move-ing" up to a greater Cross-Chain DEXperience!
Aptos is the first non-EVM chain that Sushi is launching on. By leveraging Aptos's Move programming language, Sushi is initially introducing its v2 Automated Market Maker (AMM), with more integrations to come. This expansion to Aptos not only unlocks a new level of deep liquidity across major blockchain networks but also significantly elevates the cross-chain trading experience.
Stay tuned for updates on our latest developments.
Important Links:
Sushi: https://www.sushi.com/
Aptos: https://aptosfoundation.org/
Exchange & XSwap | Docs | Discord | Twitter | Telegram | Newsletter | Youtube | Tutorial | Github