📰 Sushi Nov Recap
All of the major milestones of this month summarized in one post!
Date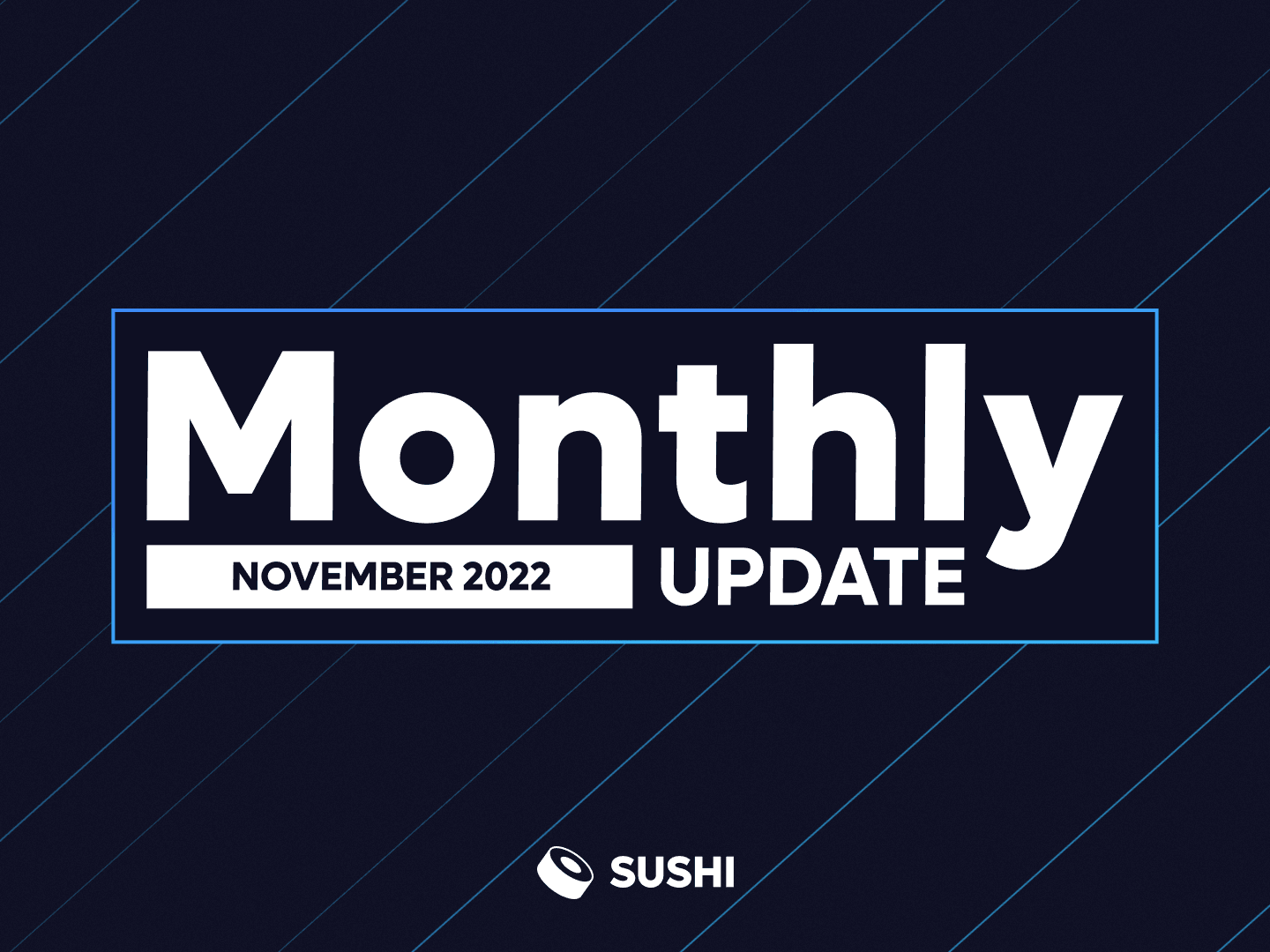 Welcome to the Sushi monthly recap! 🗞
This post will outline some of the major operational, technical, and community milestones reached in the past month. We've summarized all articles and announcements as well as some of the exciting things to come — as laid out in the Sushi roadmap. Without further ado, let's dive into the highlights:

🎓 Release of Sushi Academy 📚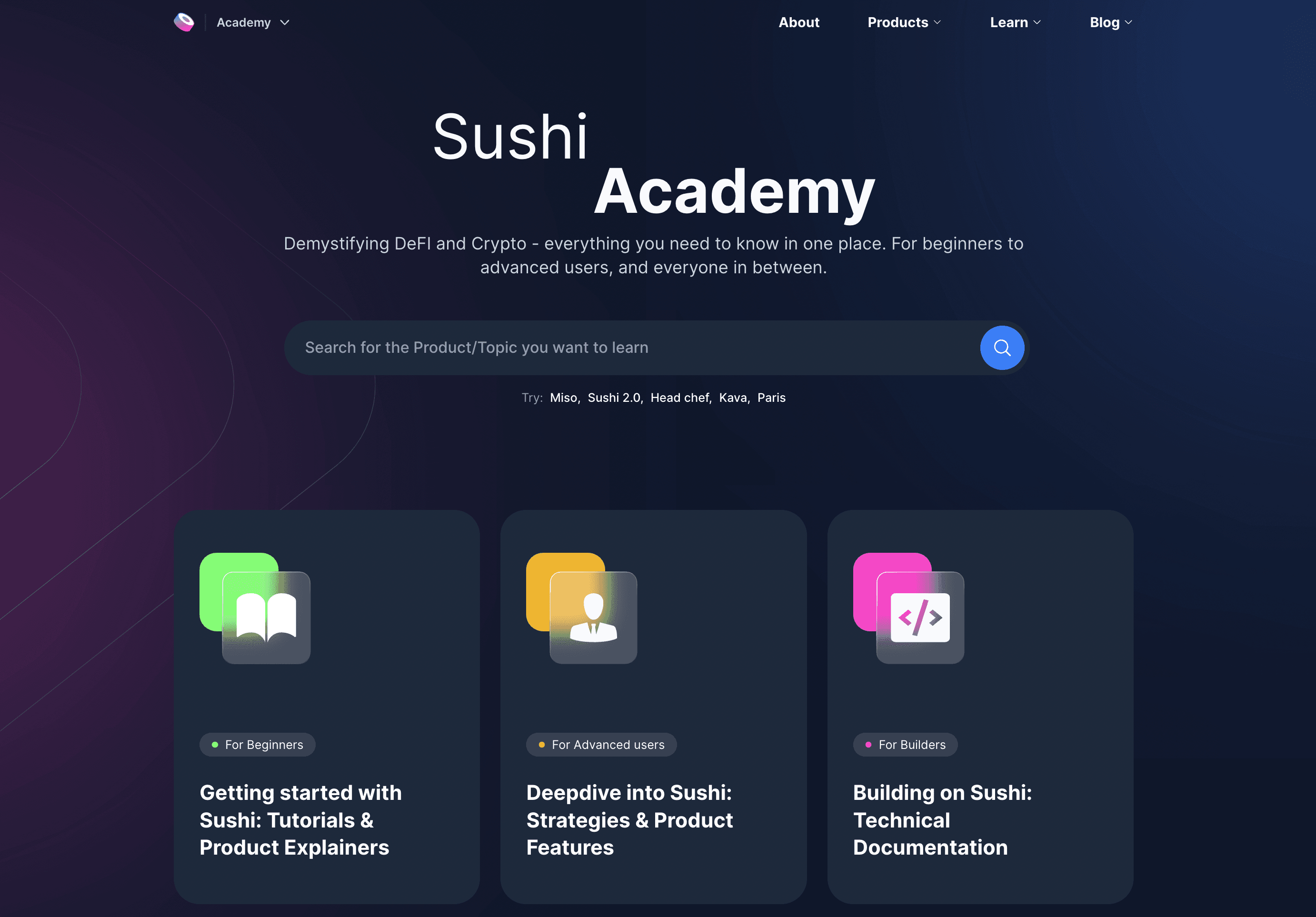 We are excited to announce we've launched Sushi Academy v1. The Academy serves to be the one-stop guide to all things Sushi and DeFi - everything you need to know in one place. For beginners to advanced users, and everyone in between!
--
🤝 We've launched our AMM on the BitTorrent Chain (BTTC) 🎉
BTTC is a Layer 2 scaling solution that brings quick and cheap transactions along with full interoperability between Eth Mainnet, Binance Smart Chain (BSC) and TRON. Our liquidity mining program will be released within a few weeks!
--
🔜 Sushi 2.0 Tokenomics release is near ⏱
We're very soon to release our ideas on a new tokenomics model, please stay tuned and keep an eye out on our social channels for its release!
---

👨🏻‍🍳 Boba Integrates on BNB Chain with Sushi as a launch partner 🧋
Boba Network is the world's first multichain L2 in the crypto industry. This initiation will allow users and builders to deploy BNB Chain dApps on the new BOBA BNB L2 powered by Boba Network. The first movers on the new BOBA BNB L2 include Sushi, with this integration, BNB Chain, Boba, and Sushi will combine to create a seamless experience for users, providing the ability to trade, swap, and leverage liquidity pools and other blockchain-enabled financial frameworks.
📚 Read the announcement here.
--
⚡️ Governance snapshots of this month
--
☕️ Meeting Sushi around the world 🌏
🇺🇸 Sushi at ETH SF
On the 4th of November Sushi held a networking breakfast in San Francisco during ETHSF. Shoutout to our friends over at Babylon, Sushi, EduDAO, Halborn, Shima, GoldenTree, Mirana and Frontier for making this happen!
🇦🇪 Sushi at Web3Dubai
On the 17th of November our core developer Sarang Parikh held a workshop about "Sushi Vaults" at the Web3Dubai conference in Dubai.
---

♉️ Rage Trade x Sushi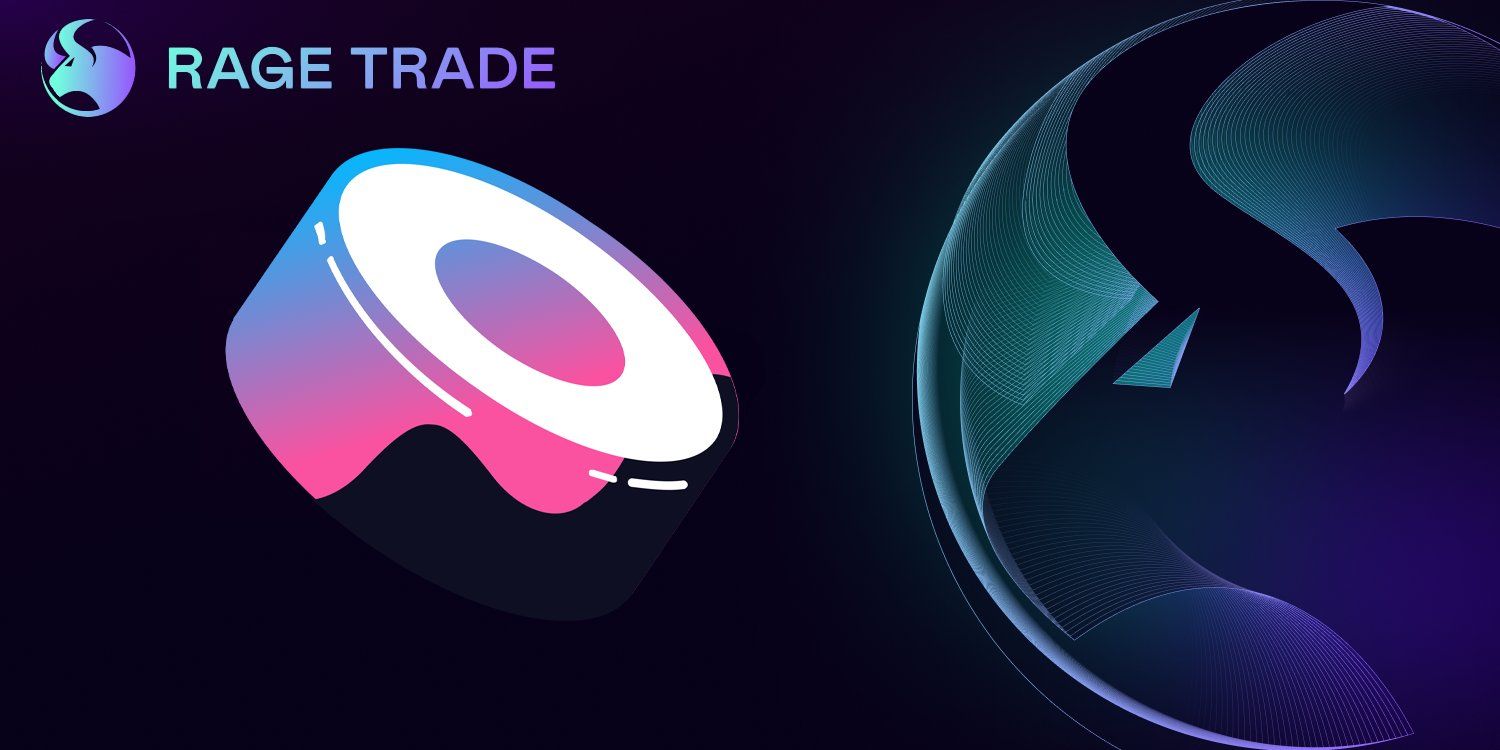 Rage Trade is partnering with us to use our token vault, BentoBox! BentoBox is the base-layer for all future financial instruments Sushi intends to offer. We will soon integrate Rage's risk-off vault to allow users to put their idle tokens to use.
More information will be released #soon!
--
💜 Earn Sushi on Polygon
The first ever StableSwap from Sushi is deployed on Polygon by Overnight.fi and features a USD+/USDC Gauge Pool. Earn passive yields from USD+ in addition to $SUSHI incentives & swap fees, yields on yields are here!
👉 Click here.
--
🧑‍🎨 Update to Sushi Bday participants from last year
If you placed at least 100 pixels in either of Sushi's Birthday Pixel Parties last year, be sure to claim your copy of the finished canvases!
🖼️ You can claim the NFT here.
---
If you have any other questions please hop into the Sushi Discord so one of our Samurais can assist you: click to join Discord. See you next month! 👋
Sushi is building a comprehensive DeFi ecosystem with AMM, leverage & margin trading platform, token launchpad and NFT artist platform. Follow our socials to keep up with our product launches and find out more on how you can make the most of your cryptocurrency assets with Sushi's secure and powerful DeFi tools!
Exchange & XSwap | Kashi | MISO | Docs | Discord | Twitter | Telegram | YouTube | Tutorial | Github