Merkle Tree Clawback: claim your vested Sushi now!
ACTION REQUIRED: Claim your vested Sushi before they expire.
Date
Become a crypto chef with Sushi (SushiSwap)! Sushi is one of the most used and reliable decentralized exchanges, deployed across 10+ blockchains and supporting thousands of tokens. You can trade, earn, stack yields and safely move assets across chains, all on one decentralized, community-driven platform.
Welcome to the home of DeFi: Sushi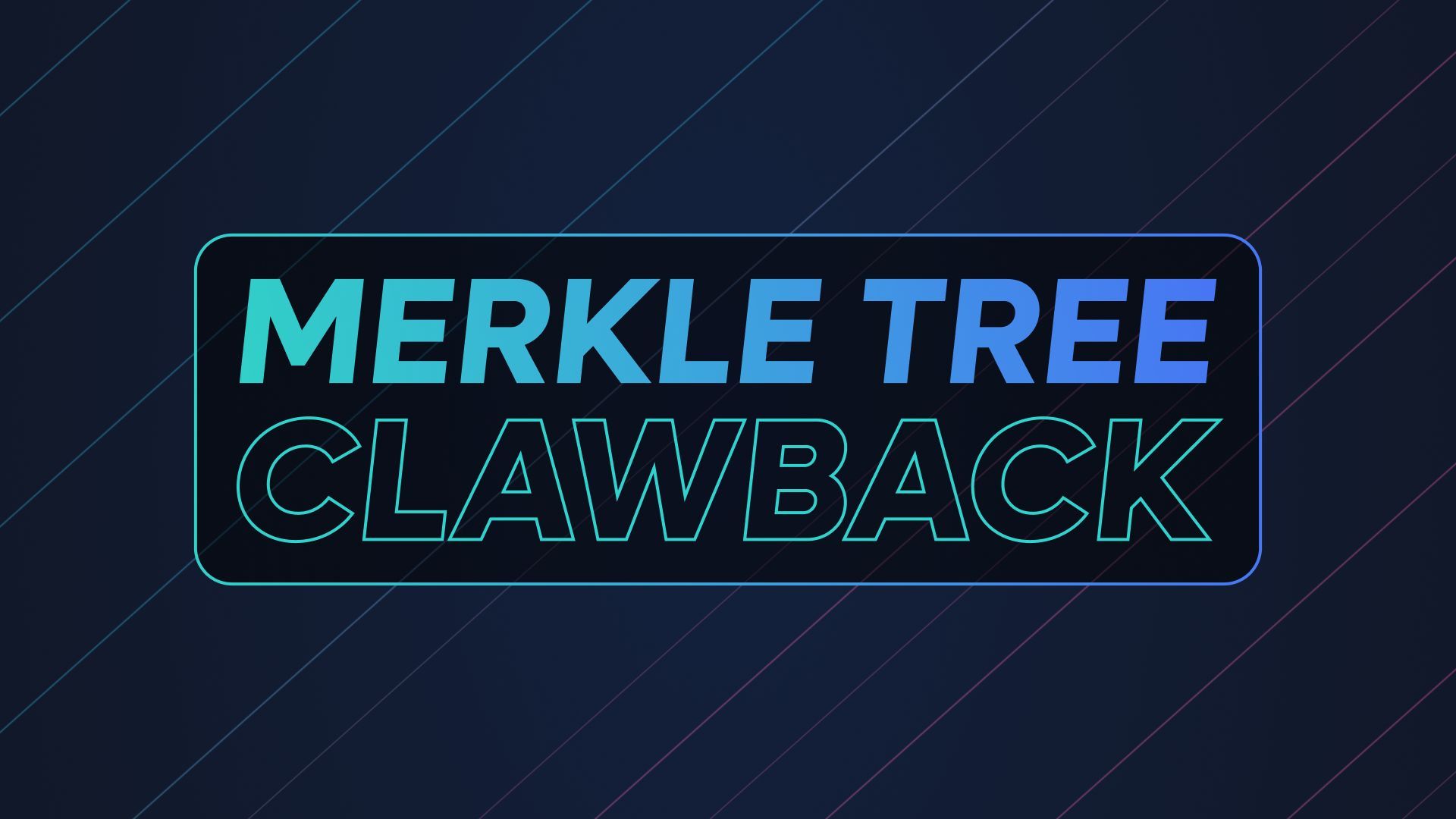 ACTION REQUIRED: Claim your vested Sushi before they expire. They expire in 3 months on April 23rd 2023 - 13:00 UTC. Claim at: https://app.sushi.com/vesting
---
TL;DR
Sushi has been operating its Merkle Distributor for over a year, this distributor allows users to claim their vested SUSHI tokens. The last update on the 12th of October 2021 included a full release of all vested SUSHI. However over the past year, withdrawals have significantly slowed down as there are still 10,936,284 unclaimed SUSHI tokens, prompting a Merkle Tree Clawback Proposal to clawback these unclaimed tokens on April 23rd, 2023. The purpose of the Clawback proposal was to get our community's feedback on whether to execute a clawback, and if so, to determine the time frame that should be allotted before the clawback is carried out.
---
What is a Merkle tree?
A Merkle tree, also known as a hash tree, is a data structure used in computer science and cryptography to efficiently verify the integrity and authenticity of large sets of data. In the case of Sushi's Merkle Distributor, it is a contract that holds Sushi LP token rewards for early liquidity providers to claim their SUSHI, with full tokens vested in October 2021.
---
What does this mean for me?
Your vested $SUSHI can be claimed until the April 23rd 2023 deadline. Following the implementation snapshot (with 99.9% in favor that passed on the 23rd of January, there's now a 3 month long claim period for users to still claim $SUSHI. After this deadline the clawback will go directly to the treasury, the current clawback amount is almost double the amount of Sushi in the treasury. The distributor has been operational for over a year, with a significant decrease in claim activity. To prevent idle assets, setting a deadline for claims and implementing a clawback is necessary.
---
What do I have to do now?
If you have unclaimed vested SUSHI, it is recommended that you withdraw them prior to the clawback taking place on April 23rd, 2023 at 13:00 UTC. You can claim your tokens by visiting the Merkle Distributor page, connect your wallet to see the page and click 'Claim' if eligible.
---
💬 Still have questions?
Hit us up on Discord or on Twitter.
Sushi is building a decentralized, comprehensive DeFi ecosystem complete with AMM, cross-chain capabilities, NFT artist platform and more. Follow our socials to keep up with our product launches and find out more on how you can make the most of your cryptocurrency assets with Sushi's secure and powerful DeFi tools!
Exchange & XSwap | Docs | Academy | Discord | Twitter | Telegram | Newsletter | YouTube | Github
---