Low-Carb Diet: How to Eat Your Favorite Sushi in a Healthy Way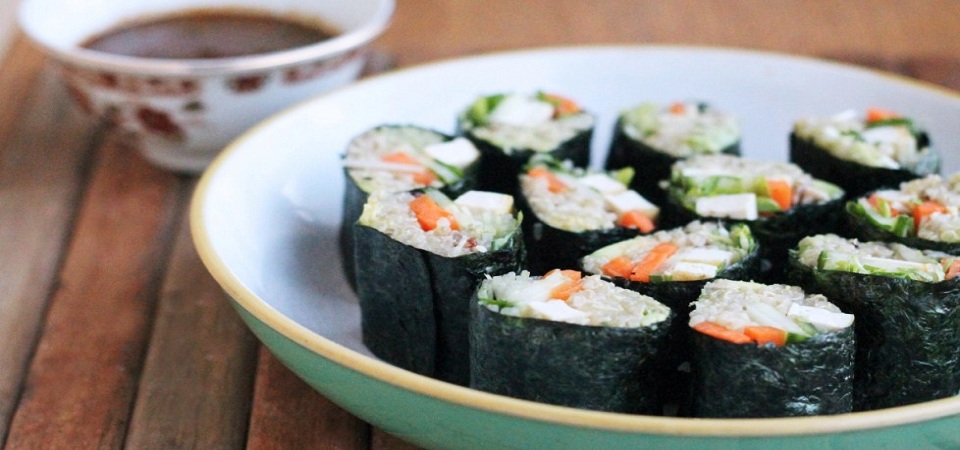 Sushi defines a low-fat and low-carb meal that is perfect for your everyday diet. However, if you are not eating sushi the right way, then it can also ruin your diet regimen.
In order to fully maximize the best benefits of sushi, select the ones rich in omega-3 fatty acids which are unsaturated fats boosting the brain and protecting the heart.
How to Order Sushi
Ordering salmon and tuna sushi rolls is a healthy way to try sushi without compromising your diet requirements. These are low in calories and high in omega-3 fatty acids and protein.
There are studies showing that salmon has bioactive protein molecules or bioactive peptides. They support insulin regulation, joint cartilage, and management of inflammation of the digestive tract.
Tuna is a powerhouse fish containing essential nutrients like potassium, iron, magnesium, vitamin A, vitamins B6 and B12, and omega-3 fatty acids. It can help lower blood pressure, improve cardiovascular health and the immune system, promote healthier skin and weight loss, and prevent cancer.
Healthy Practices When Eating Sushi
1. Consider wasabi.
Wasabi radish is packed with antioxidants such as isothiocyanates. Isothiocyanates are smelly and sharp when heated, and they give cruciferous vegetables anti-cancer properties. Just a little wasabi can take you a long way.
2. Go for steamed, raw, or grilled.
Steamed or grilled sushi like sashimi is healthier. Sashimi is basically fish meat without rice or other ingredients.
3. Choose veggies.
Incorporate "veggie rolls" in your favorite Japanese meal. These are vegetarian options in your everyday sushi menu. You can also include fresh avocados, cucumber, and sea vegetables. Sea vegetables are rich in magnesium, folate, and vitamin K. With vegetables, sushi roll for weight loss is indeed possible.
4. Ask for brown rice.
Instead of regular white rice, order sushi with brown rice. You'll find that brown rice is rich in fiber, helping with regular bowel movement and healthy digestion. Brown rice is also the best source of selenium, manganese, and magnesium. This is why healthy sushi recipes always include brown rice as a substitute for white rice.
5. Eat ginger.

Ginger in sushi is more than just garnish. You can eat it to boost your immune system because it has antibacterial and antiviral properties. Ginger is also a good source of magnesium, potassium, manganese, and copper.
6. Reduce soy sauce.

Sodium soy sauce is not good for the heart, so it is best to choose a low-sodium sauce instead.
7. Pace your eating by using chopsticks.
Feel full and satisfied, enjoy eating, and stimulate healthy digestion with the use of chopsticks.
Importance of Healthy Eating
Sushi is a healthy food that uses the right ingredients such as fresh veggies and fruits. Choosing sashimi over maki is healthier.
It is your choice to be healthy by eating more fish, fruits, and vegetables present in sushi and avoiding white rice, mayo, and other high-fat and high-carbohydrate ingredients. Visit sushi.com and treat yourself with healthy sushi today!