Health 101: Eating Sushi Improves Cardiovascular Health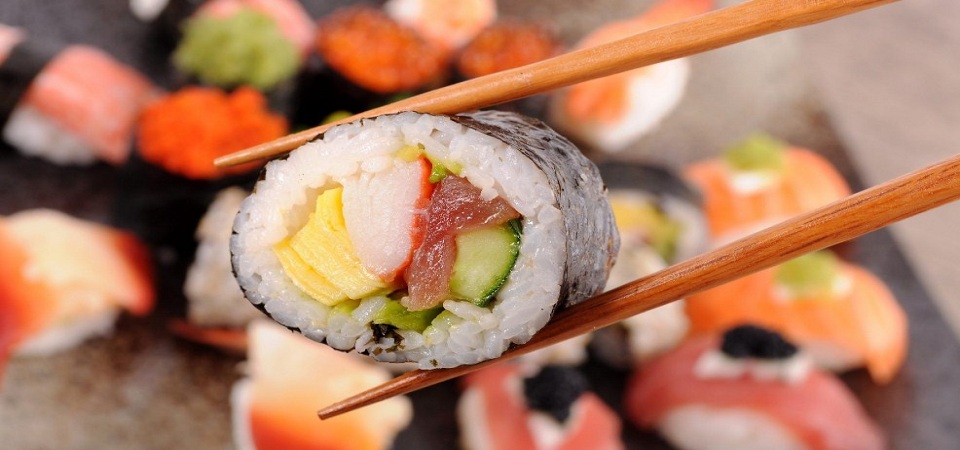 Healthy sushi is good for the heart. While there are sushi recipes high in carbohydrates and lack some significant vegetables, sushi improves cardiovascular health. How is this possible?
Sushi's main ingredient is fish, which contains a high amount of omega-3 fatty acids, greatly benefiting people with cardiovascular problems. When choosing the best fish for your sushi, choose tuna, salmon, or trout, which are very rich in omega-3 fatty acids.
Importance of Omega-3 Fatty Acids
Stroke and heart attack are the leading causes of death worldwide. Communities with a large number of people consuming fish in a daily basis show low morbidity and mortality rate due to cardiovascular disease. According to experts, theories suggest that omega-3 fatty acids are the reason behind this statistics.
Many pharmaceutical companies manufacture food supplements that contain high amount of omega-3 fatty acids ever since its discovery. Omega-3 fatty acids are believed to reduce triglycerides levels by 15 percent to 30 percent. Furthermore, it lowers blood pressure among patients with hypertension and helps in reducing the risks of developing atherosclerosis or plaque formation on arteries.
Omega-3 fatty acids are also responsible in increasing good cholesterol or HDL levels and strengthening inflammatory response.
Knowing the Best Sushi for a Healthier Heart
Fresh raw fish in sushi is a good choice. Moreover, the healthiest sushi rolls use tuna, trout, or salmon as ingredients.
Salmon effectively reduces blood pressure and keeps blood coagulation at bay. For your sushi, you can aim for two servings a week, reducing your risk of getting cardiovascular diseases and other heart-related ailments. It contains carotenoid astaxanthin, an extremely powerful antioxidant.
Choosing wild salmon is better than farm-raised fish because they are not packed with pesticides, insecticides, and heavy metals. If you're not a fan of salmon, you can experiment with tuna, mackerel, sardines, and herring, giving your heart the same healthy boost.
Vegetable rolls with avocado, asparagus, and cucumber are also healthy. You can also use brown rice rather than the traditional white rice if you are concerned with your carbohydrates intake.
Sushi rolls with avocado are good for the heart. Avocado is packed with monounsaturated fat, helping in lowering bad cholesterol or LDL levels, while increasing the good cholesterol or HDL levels in the body.
Indeed, sushi improves cardiovascular health. Sushi is rich in omega fatty acids; therefore, it is good for the heart. You can check out Sushi.com for sushi restaurants near you.