Best Sushi and Drink Pairings You Can Enjoy This Summer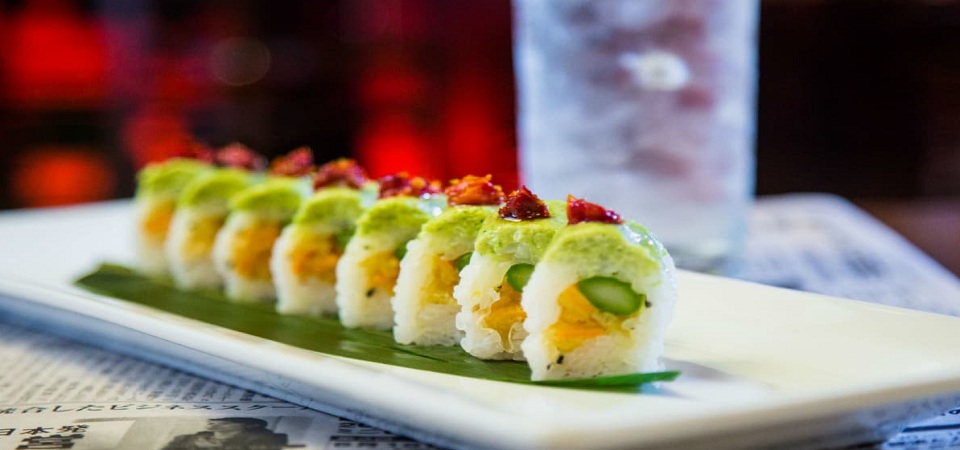 Summer is fast approaching, and everybody wants to enjoy the heat of the sun with the best summer treat ever. You can enjoy sushi with your favorite drink like smoothies, cocktails, whiskey, and other ice-cold drinks.
While many people eat sushi and pair it with wine, you and your kids will definitely love it with a cold beverage.
Smoothie and Sushi Make a Great Pair
To make a delicious smoothie, prepare the following ingredients: 1 cup frozen pineapple, 1 cup frozen peaches, 1 cup frozen mango, 1 cup strawberries, 1/2 banana, 1 cup of unsweetened almond milk, cinnamon, squirt of agave, spinach, and crushed ice cubes.
There is no wrong method in mixing smoothies. Basically, all you have to do is to combine all ingredients in the blender and push that button.
Eating sushi with smoothies is perfect for kids and adults with a sweet tooth. This is also recommended for fitness enthusiasts and health-conscious diet planners. Sushi and smoothie are perfect for snack time!
Important Things to Keep in Mind When Making Smoothies
1. Invest and use a blender from a good brand. Power blenders are now available for a convenient smoothie-making activity.
2. Milk used should be unsweetened like coconut milk, almond milk, or cow's milk. The unsweetened version will give you full control of the taste of your smoothie.

3. Bananas have varying levels of sweetness. Adding maple syrup or honey can sweeten the taste of your smoothie.
4. Stocking smoothies in your freezer is a good idea. Anytime you want to eat sushi or any food, you just need to grab your favorite smoothie flavor and enjoy!
5. In addition to the omega-3 fatty acids when eating sushi rolls, make your heart healthy by adding chia seeds, hemp seeds, flax seeds, or protein powder to your smoothie.
Eat Sushi and Drink Bubble Tea
In Asia, sushi is best eaten with bubble tea or pearl milk tea. It is thirst-quenching and delicious, adding some flavor and fun to your tea time. It has chewy, soft, and edible tapioca balls. Eat sushi and drink bubble tea as an afternoon snack!
Bubble tea is usually served with a wide straw, letting you enjoy the bubbles. The most sought flavors include mango, Thai ice tea, green tea, lychee, peach, and milk tea. These are best for summertime after you play beach volleyball or make sandcastles. Bubble tea and sushi is one of the best sushi and drink pairings.
There are a lot of beverages that can be paired with your favorite sushi, whether you want sashimi, maki, California, and other types of sushi. Enjoy summer with sushi and cold beverages! It's time to enjoy sushi with your favorite drink. Visit sushi.com for more.