5 Best Healthy Fish Used in Making Sushi That You Can Try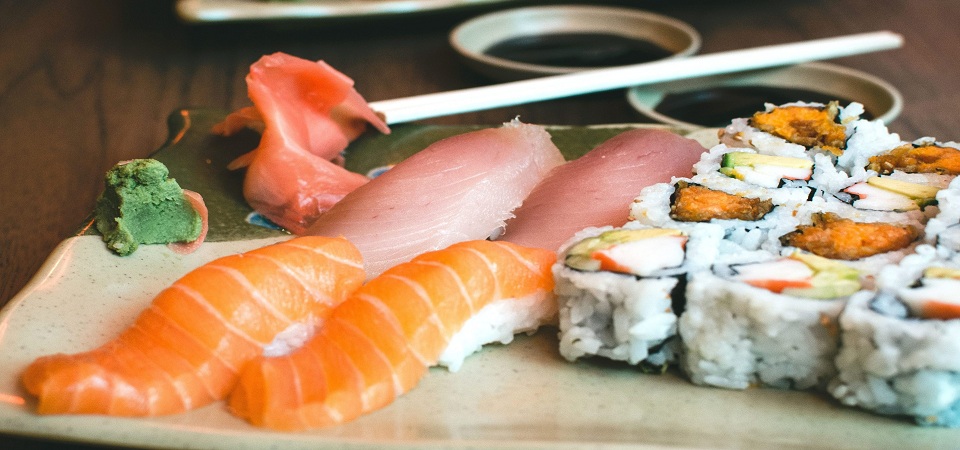 There are many different types of fish used in making sushi. Sushi refers to a harmoniously balanced pairing of rice and fish. Sushi chefs in Japan have their own favorite fish when making their sushi masterpiece. Knowing several healthy fish options can help you in preparing a delicious and healthy sushi recipe.
Let's learn about the five of the best fish used in making sushi today!
1. Bluefin Tuna or Maguro
This fish sits at the top of our list because it is one of the most consumed and highly-prized fish in Japan. Sushi chefs prepare bluefin tuna in three different cuts including "chu-toro," "akami," and "o-toro." It has a heavenly delicious flavor that sushi lovers would definitely crave.
2. Yellowtail or Japanese Amberjack
Japanese Amberjack is preferred by many Japanese sushi chefs because this fish has high-fat contents. It is prepared either raw like nigiri or cooked in a sushi roll. Yellowtail is fat marbling, so it is packed with a rich combination of flavors. It is described as rich, spicy, and salty yellowtail.
3. Shake or Salmon
The classic shake or salmon is an all-time sushi fan favorite. Salmon is found in almost all sushi restaurants not just in Japan but also in the United States. It is described as tastefully fresh. Salmon has a unique peachy color, which adds to the fish overall aesthetic appeal.
Salmon and sushi make a perfect pair for a healthy diet. Salmon is rich in omega-3 fatty acids that humans can't produce physiologically.
4. Mackerel or Saba
Mackerel is also packed with omega-3 fatty acids. It elicits a very potent fishy flavor which is appealing to the Japanese. Mackerel is a highly versatile fish. There are four types of mackerel and one of them is Saba. It is cured for hours with salt and vinegar.
5. Halibut or Hirame
Halibut is an airy and light fish which is prepared by chilling in the fridge for hours. It can also be prepared through "kobujime" which is a combination of ice-dunking and grilling. Halibut is a lean fish that is most sought by sushi chefs due to its exceptionally rich taste.
Halibut is an oily fish rich in omega-3 fatty acids with phosphorus, vitamin B6 and B12, niacin, magnesium, and selenium. It also has traces of vitamin A, zinc, and iron.
While it is true that we often pair tuna and sushi or trout and sushi, there are other fish used in making sushi. Generally, fish is rich in omega-3 fatty acids which are good for the cardiovascular health.
Are you craving for sushi right now? Visit Sushi.com to check out some sushi restaurants.