Welcome to the home of DeFi: Sushi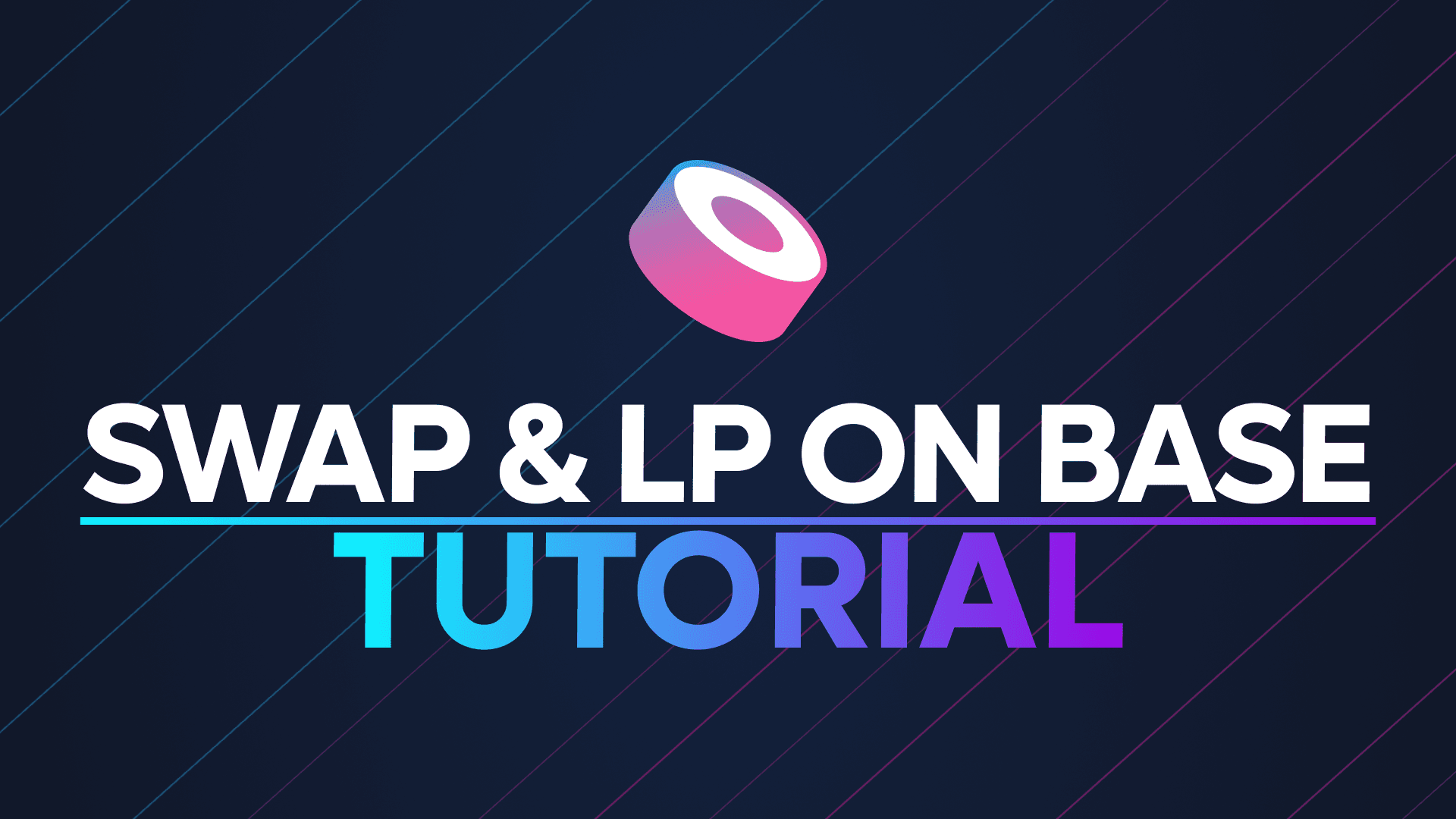 Sushi is live on Base! Read the announcement here.
In this tutorial, we will show you how to bridge assets to Base and then trade and LP on Base via Sushi.
1. Bridge assets to Base
Before swapping and LPing on Base, you need to transfer some assets from other chains, e.g. Ethereum. In this example, I am trying to move some USDC from Ethereum over to Base.
There are 2 ways to do it:
a. Squid Router powered by Axelar
Head over to the Squid Route.

Connect wallet e.g. MetaMask

Select the source network (e.g. Ethereum) and token, then choose Base as the destination network and the destination token as well. For example, swap USDC on ETH to axlUSDC on Base.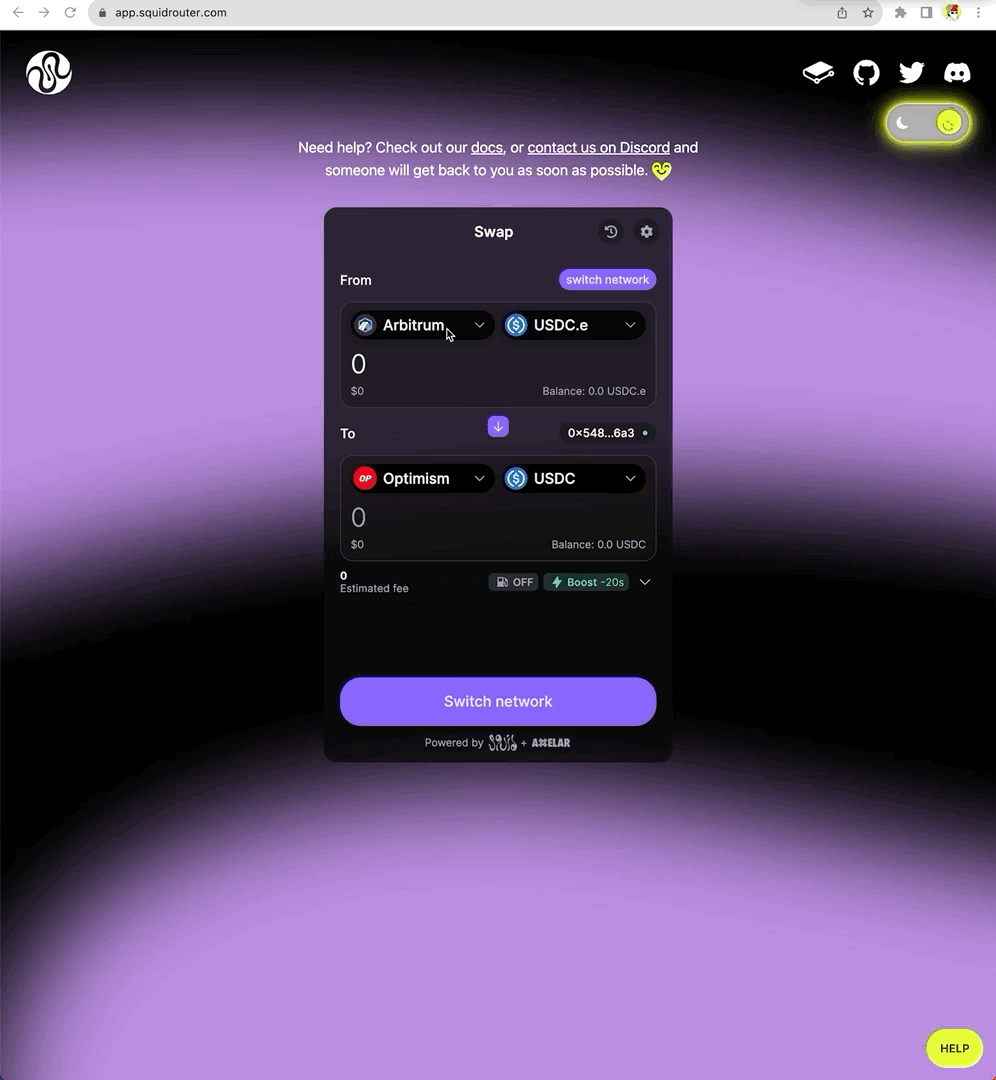 Submit the Swap and confirm in your wallet.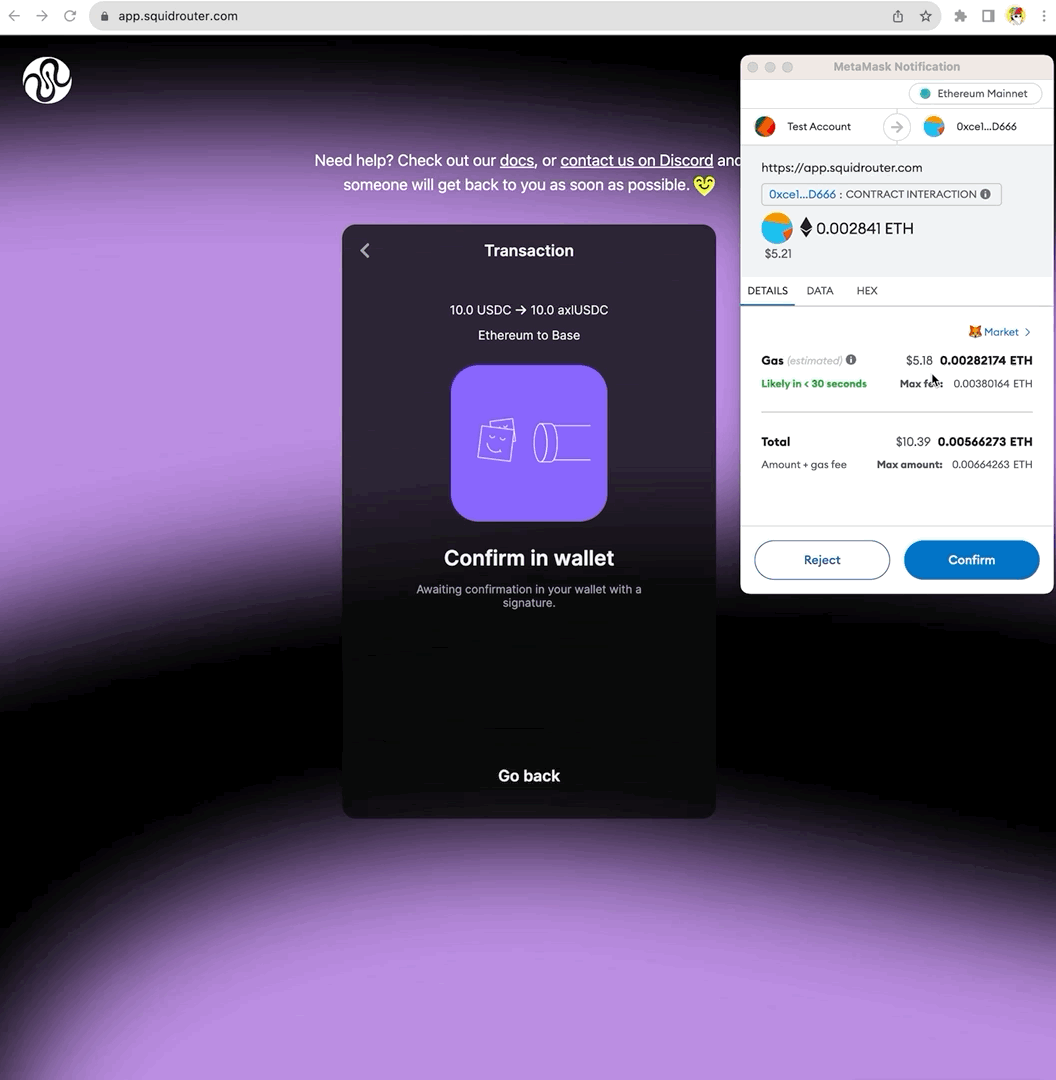 b. The BASE bridge
Follow the Instruction here
Now you should see your axlUSDC in your wallet on the Base chain.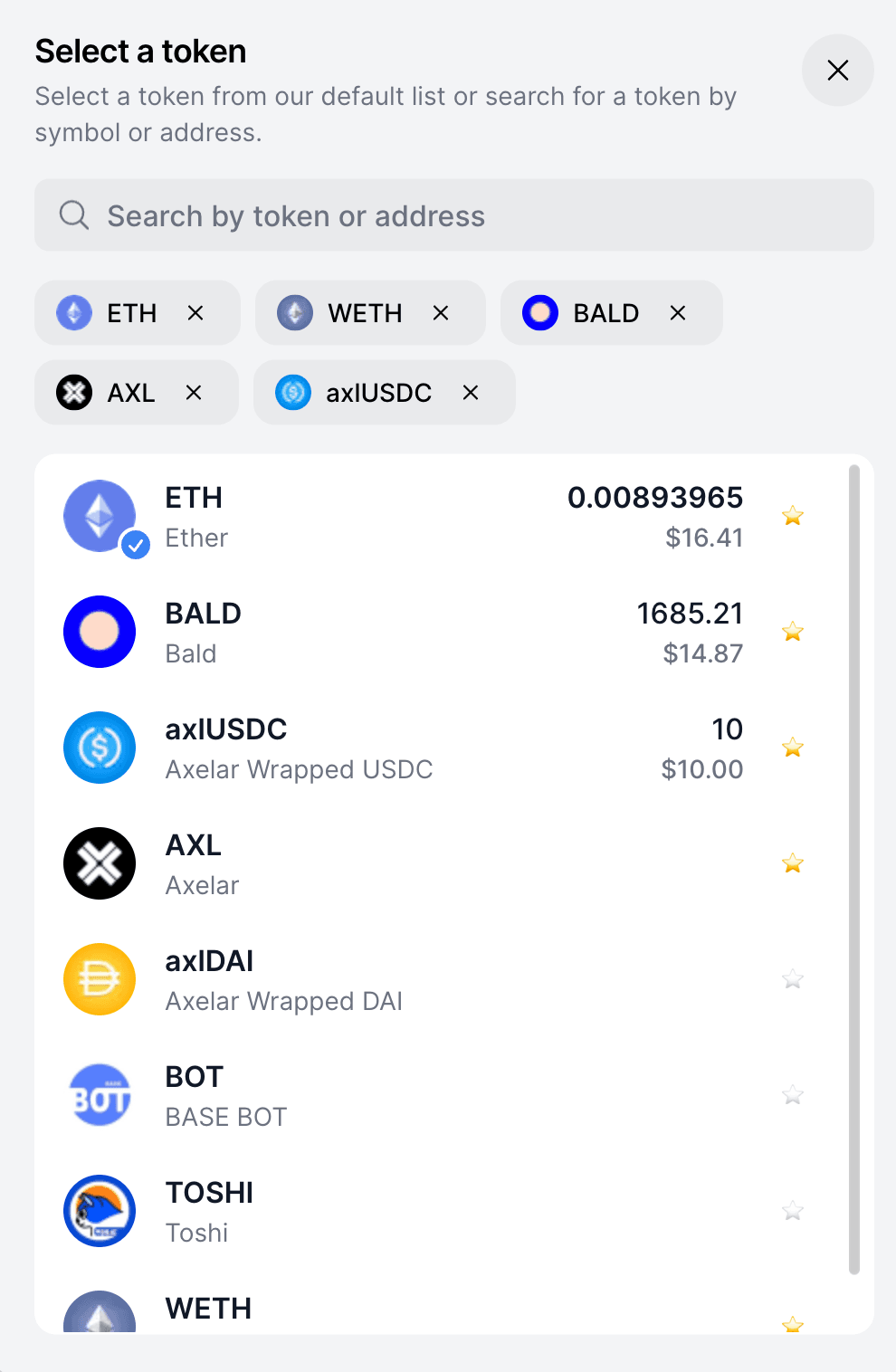 Otherwise, visit Axelar Documentation and scroll down to Assets; you should be able to find the contract of axlUSDC on Base, i.e. 0xEB466342C4d449BC9f53A865D5Cb90586f405215.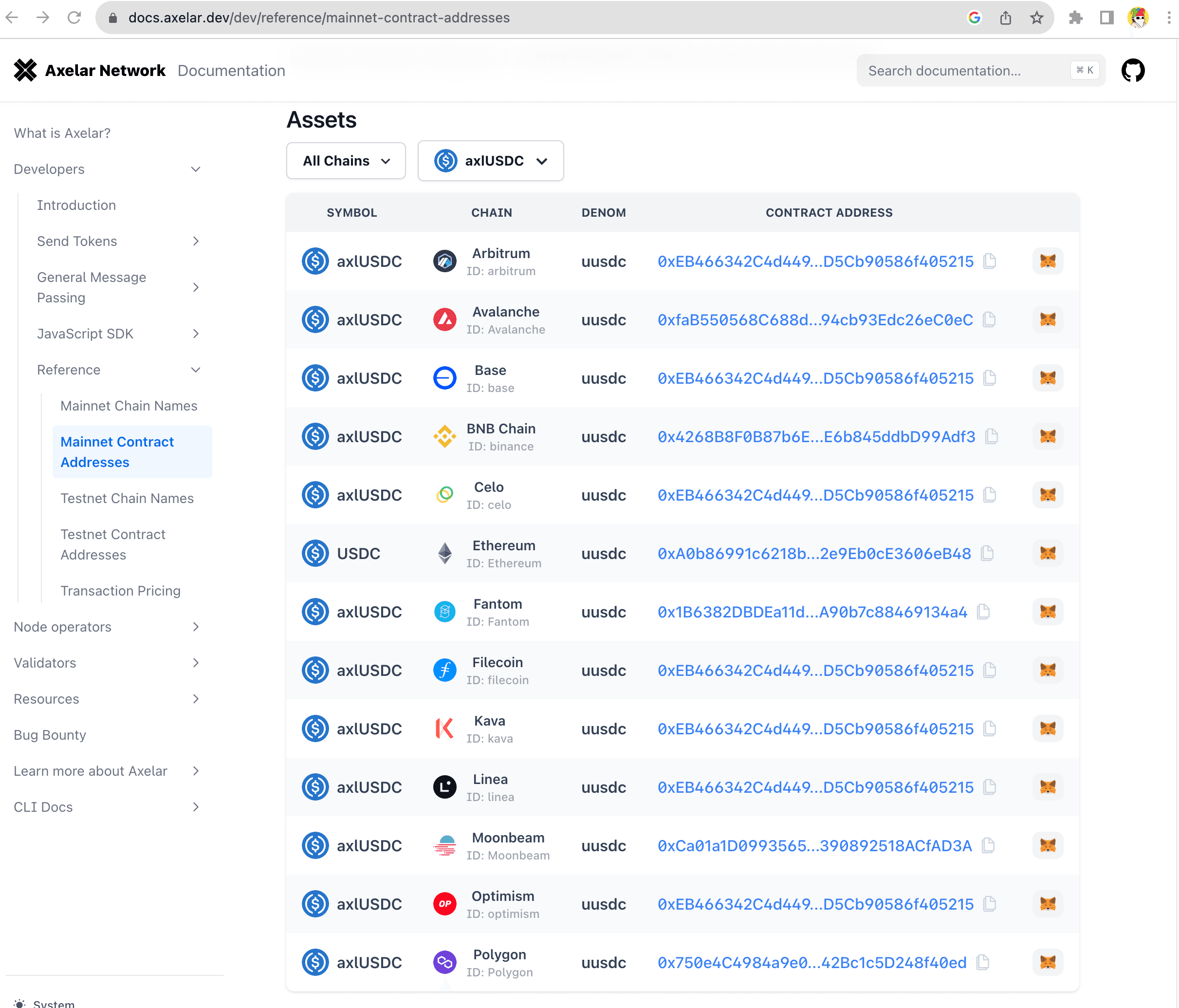 Next. import tokens manually: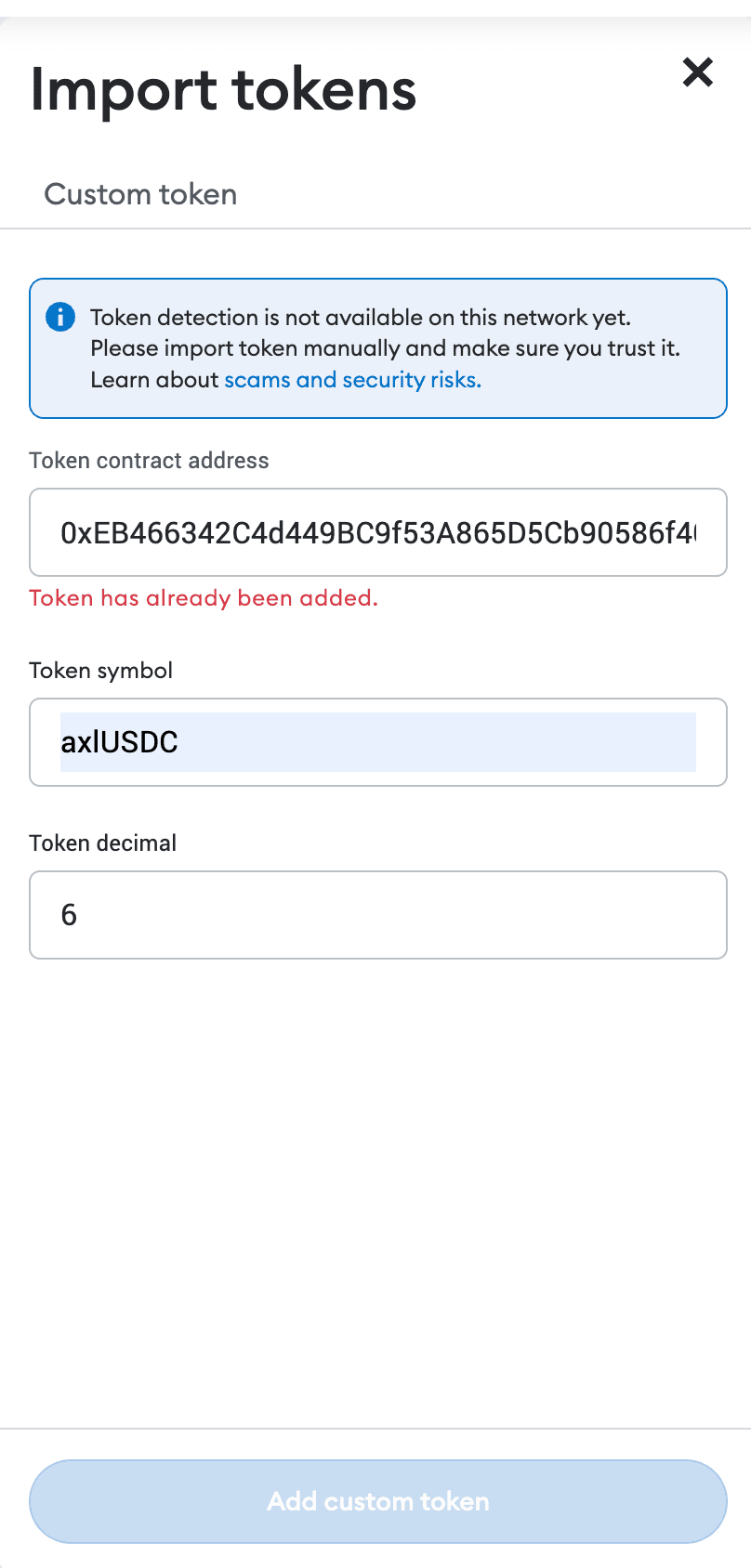 Now that you have funded your wallet, head over to Sushi to Swap and LP!
2. Swap on Base via Sushi
Visit the Sushi Website

Change "Network" to Base. Connect Wallet.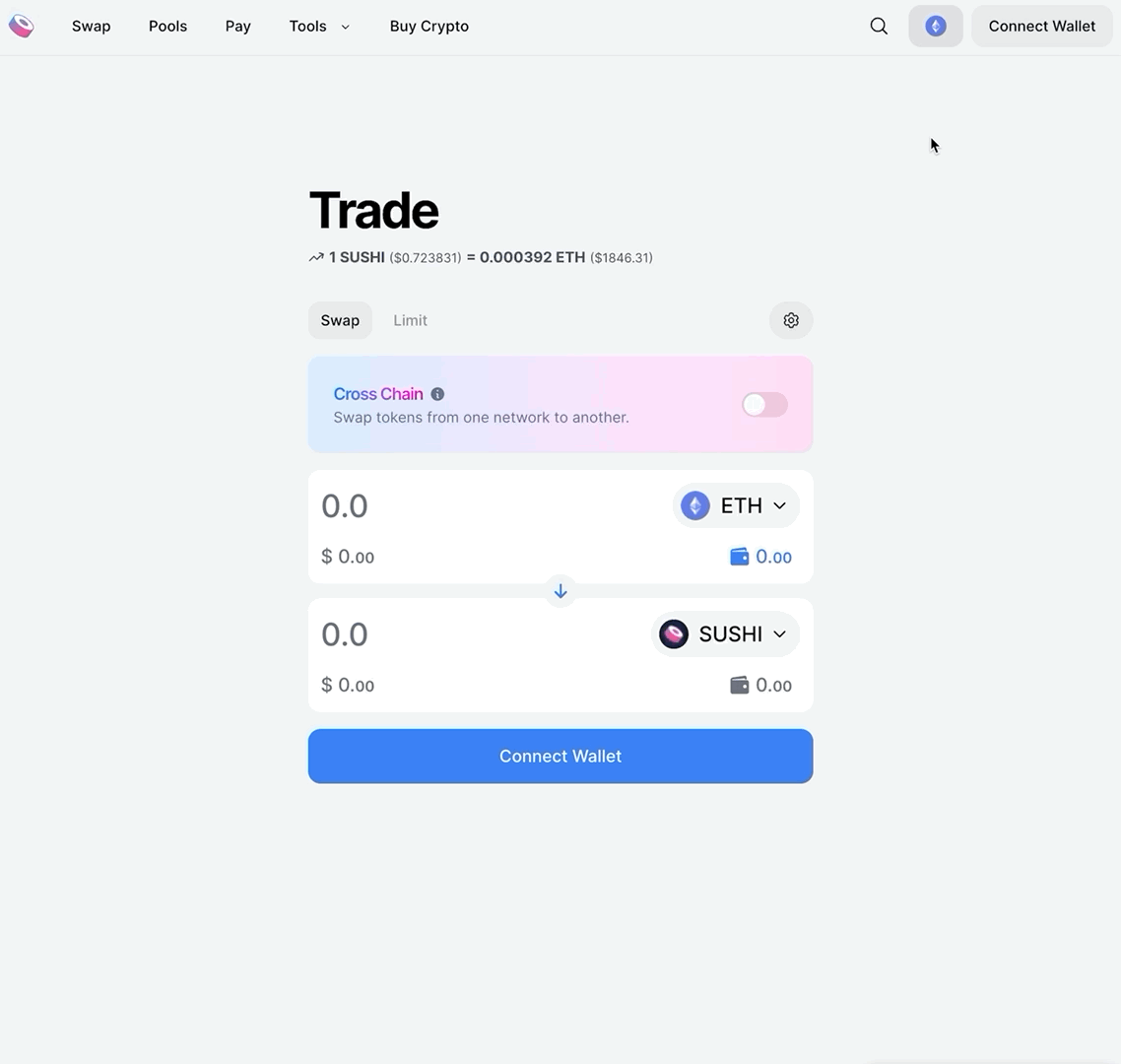 Select Tokens to Swap
For example, I am swapping axlUSDC to TOSHI. Currently, there are 15+ supported tokens with more to come, including axlUSDC, axlDAI, USDbC (USD base Coin), ETH, WETH, AXL, along with other trending tokens.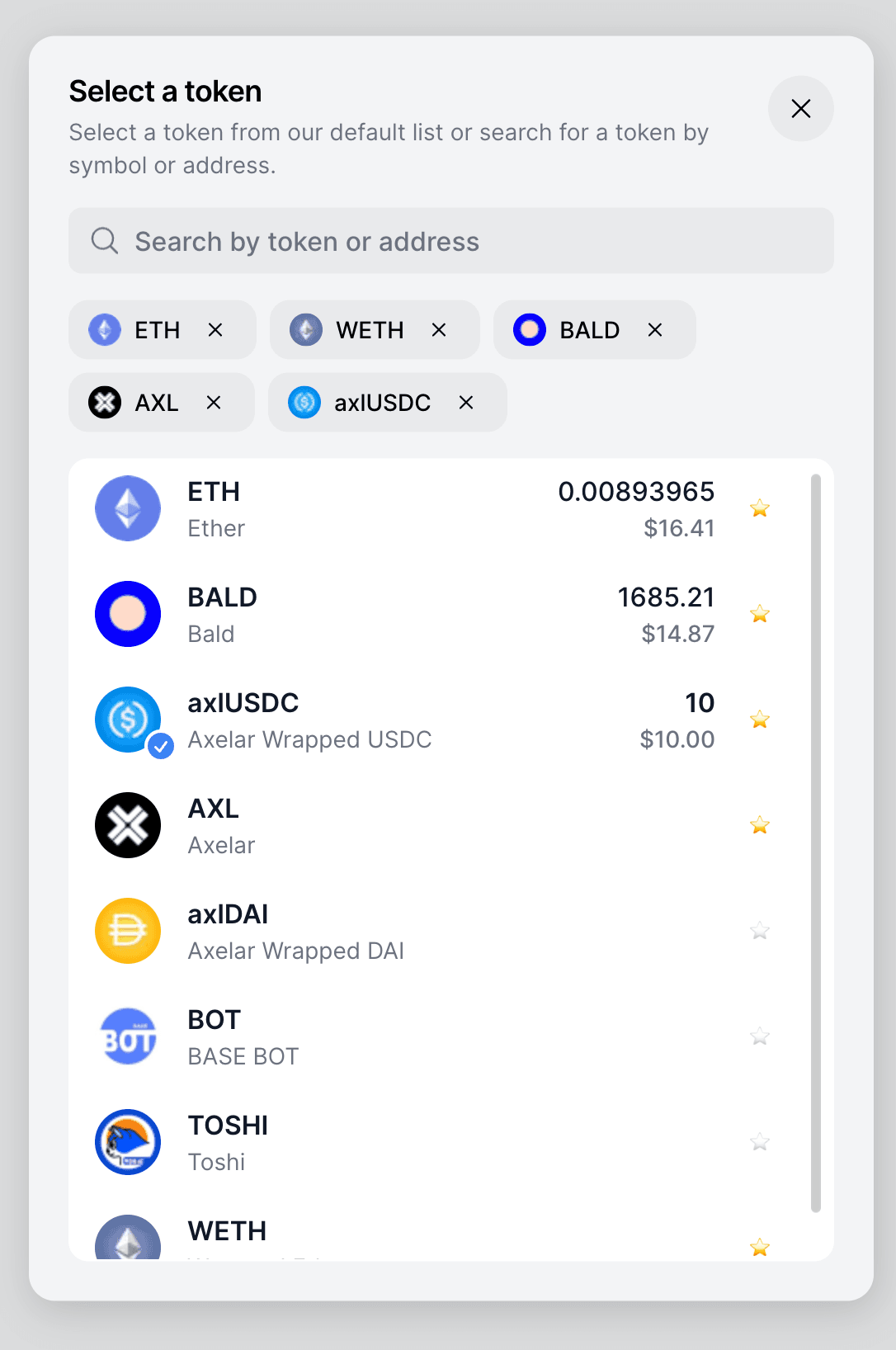 Enter Swap Amount
Enter the amount of tokens you want to swap.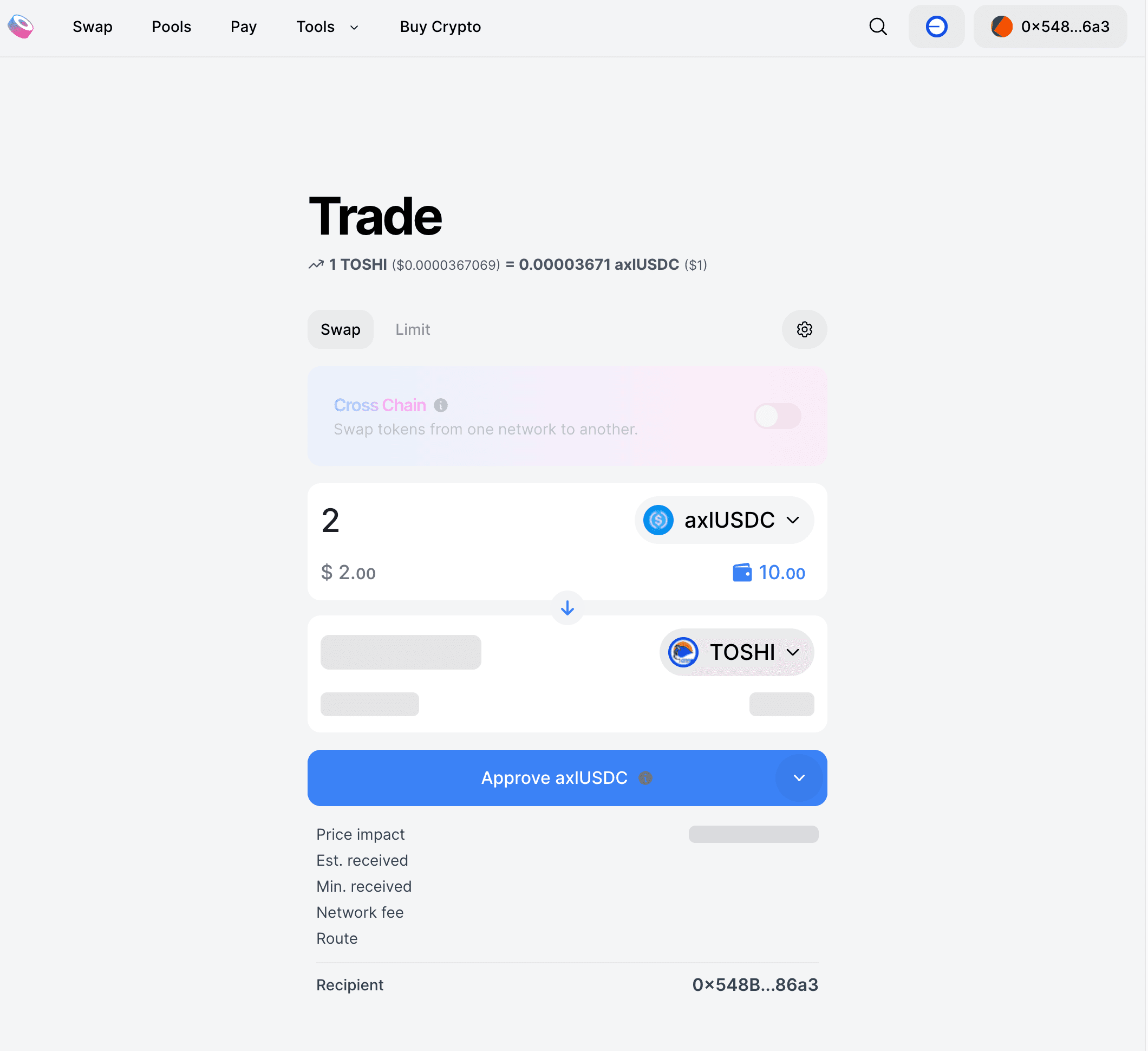 Review and Confirm
Double-check all the details of your swap, including the token pair and the swap amount. Ensure that everything is accurate before proceeding. MetaMask might ask for a spending cap; you can set a number slightly higher than the swapping amount.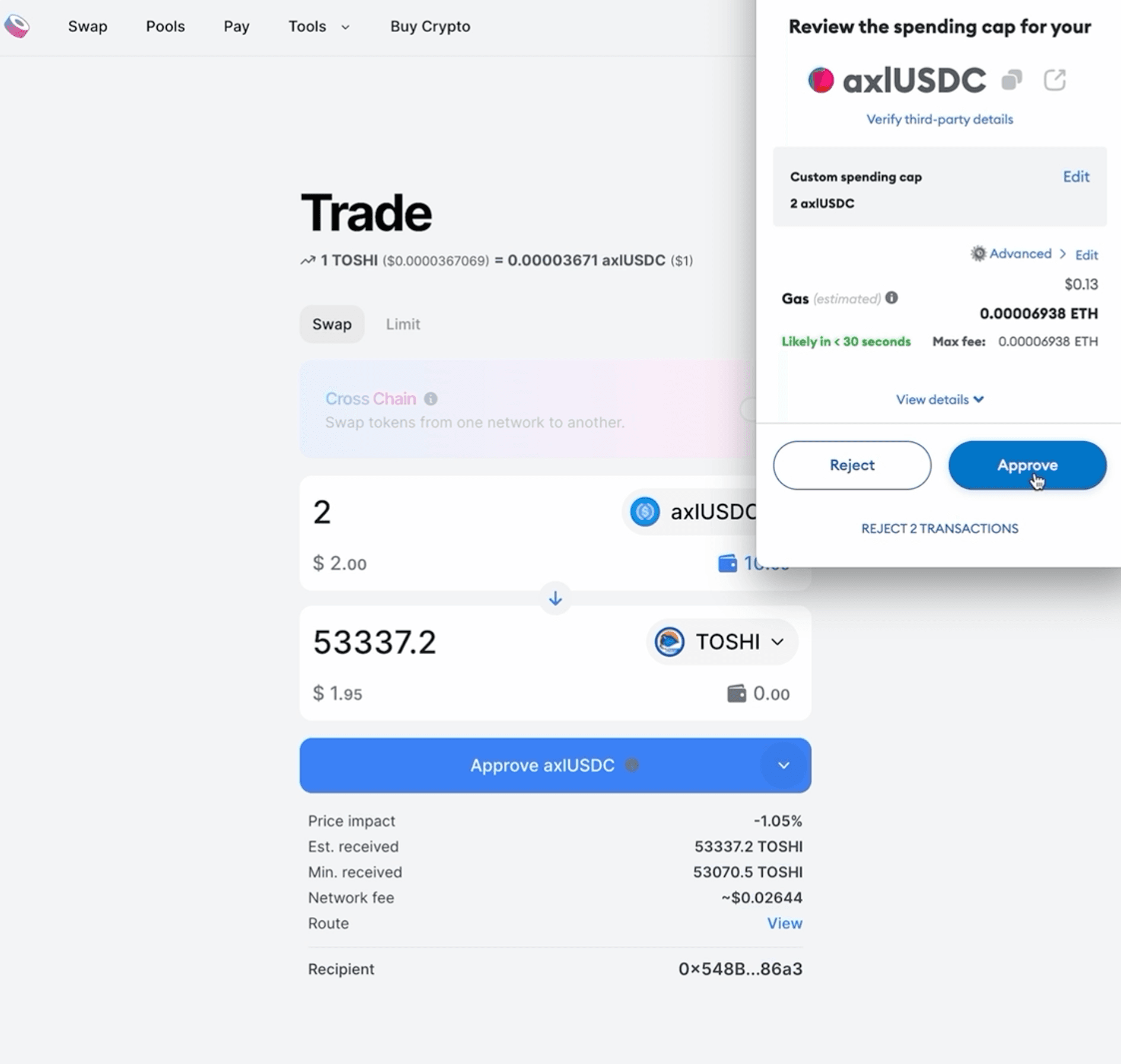 Execute the Swap
If you are satisfied with the details, click on the "Approve" button to execute the transaction. Confirm the transaction using your wallet when prompted.
Congratulations! You have successfully completed a token swap on Base.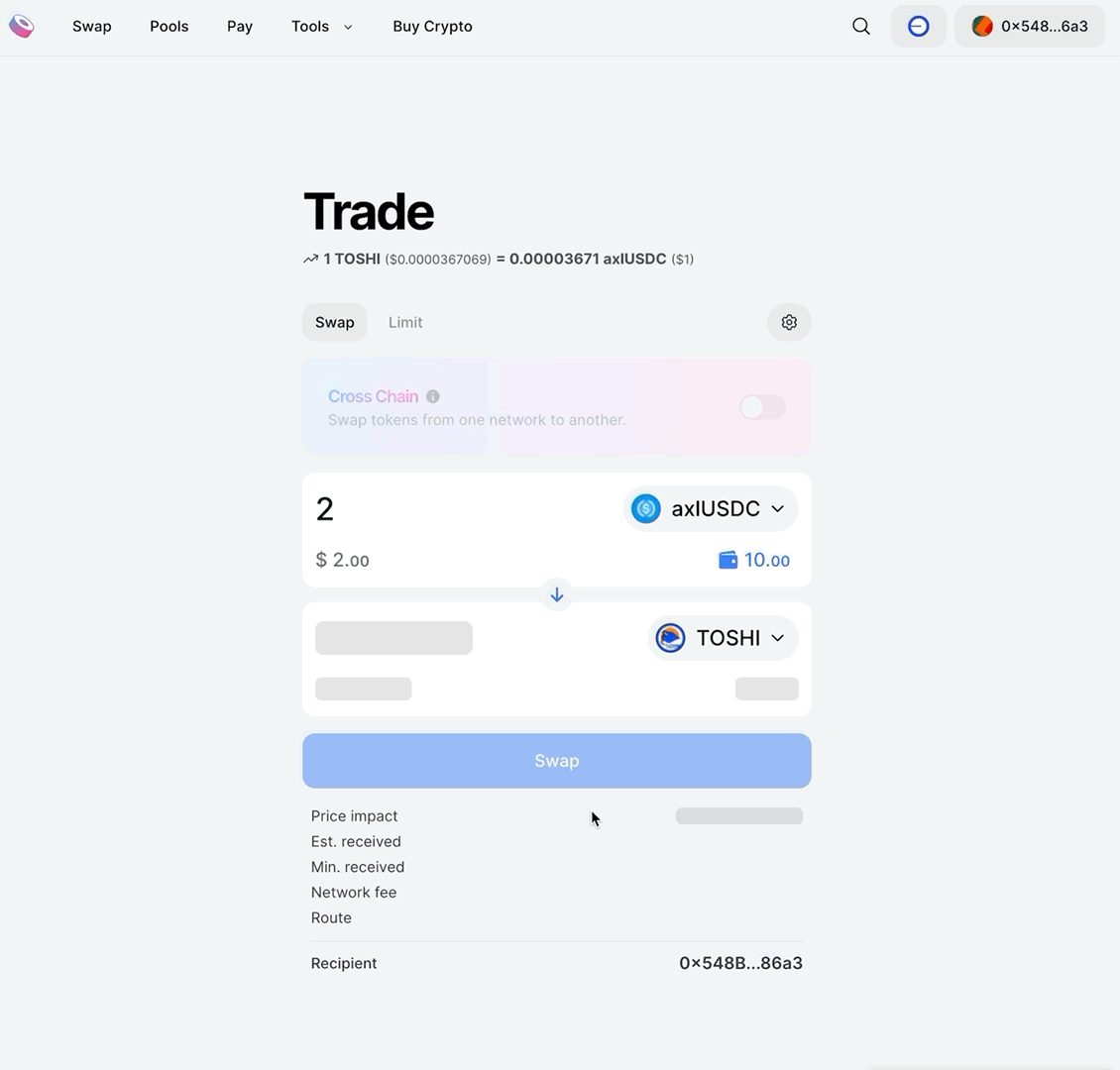 ---
3. LP on Base via Sushi
Visit the Sushi Pool UI. Select Base as the network.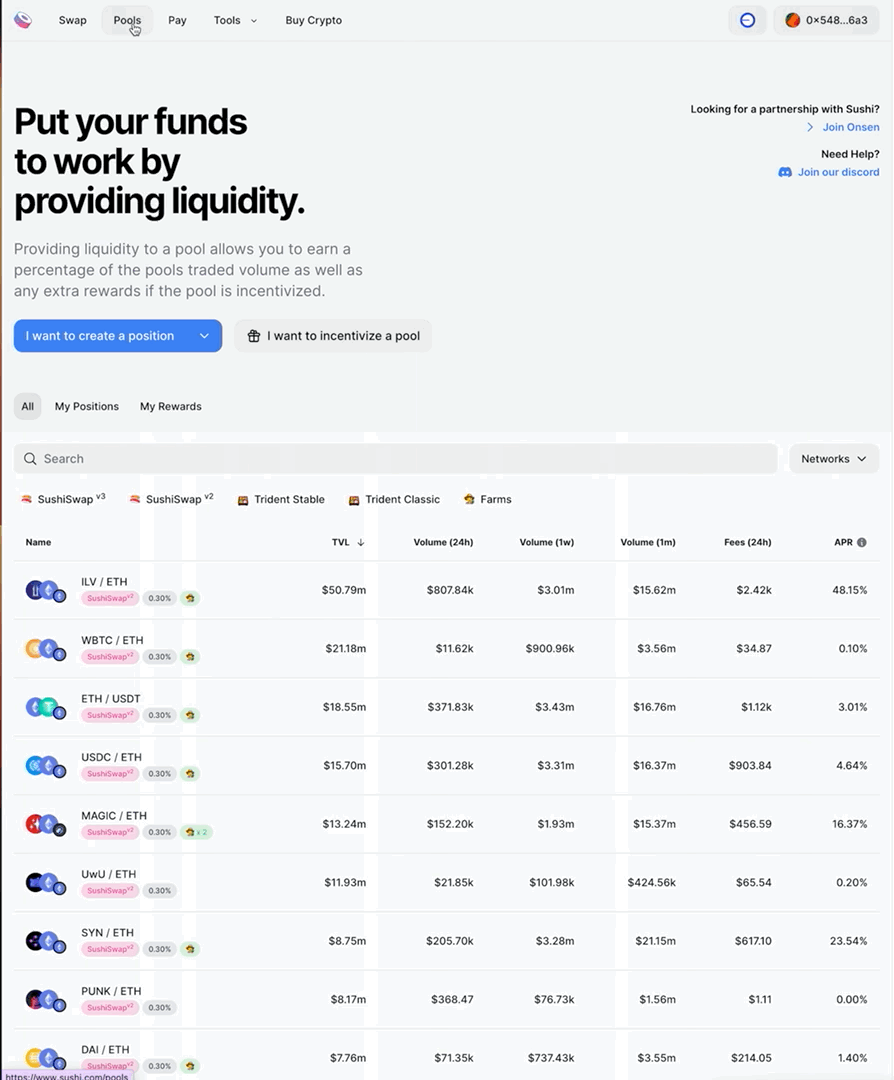 Select a pool to create a position. Here I am choosing the BALD/ETH Pool.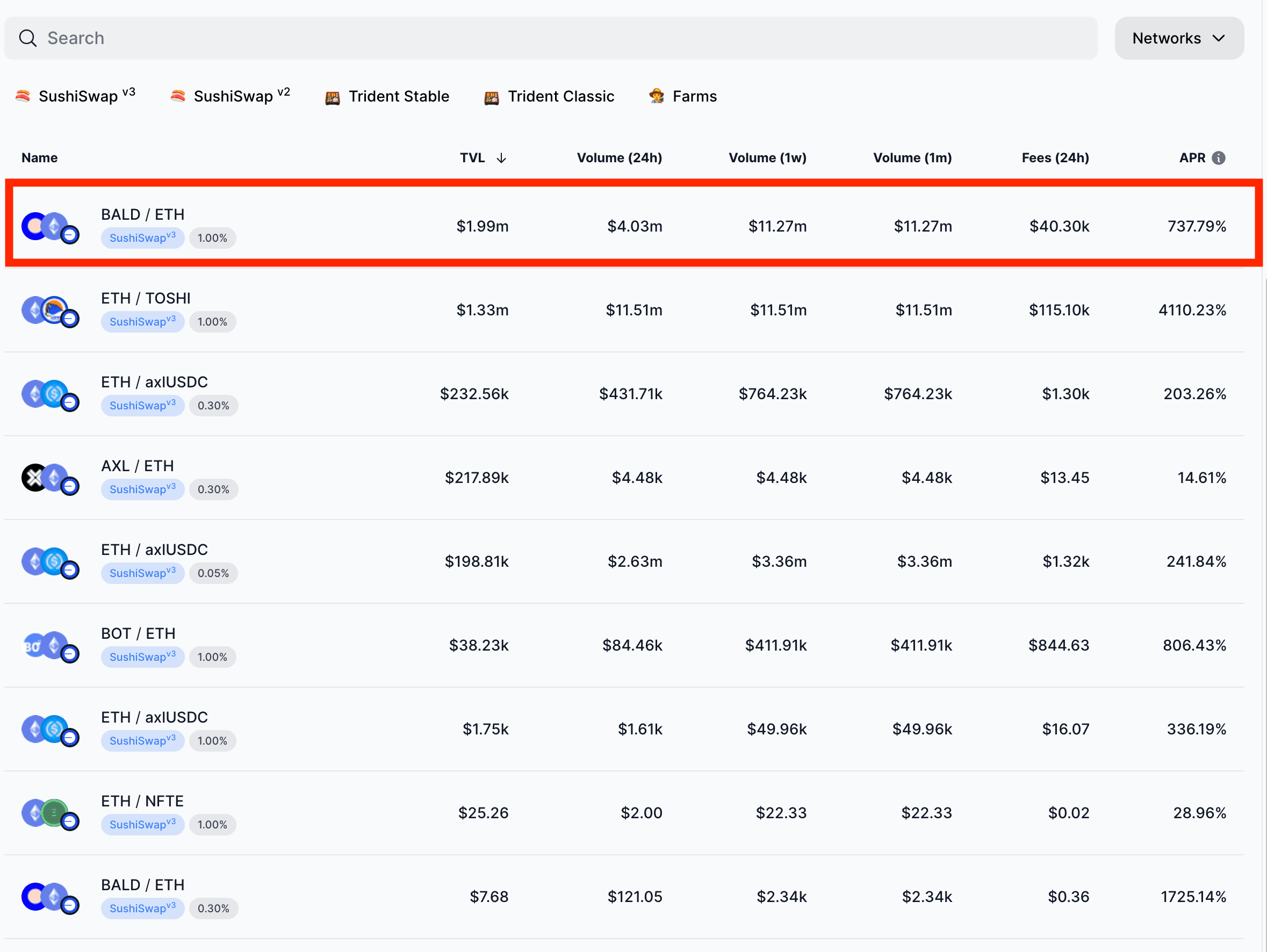 Select price range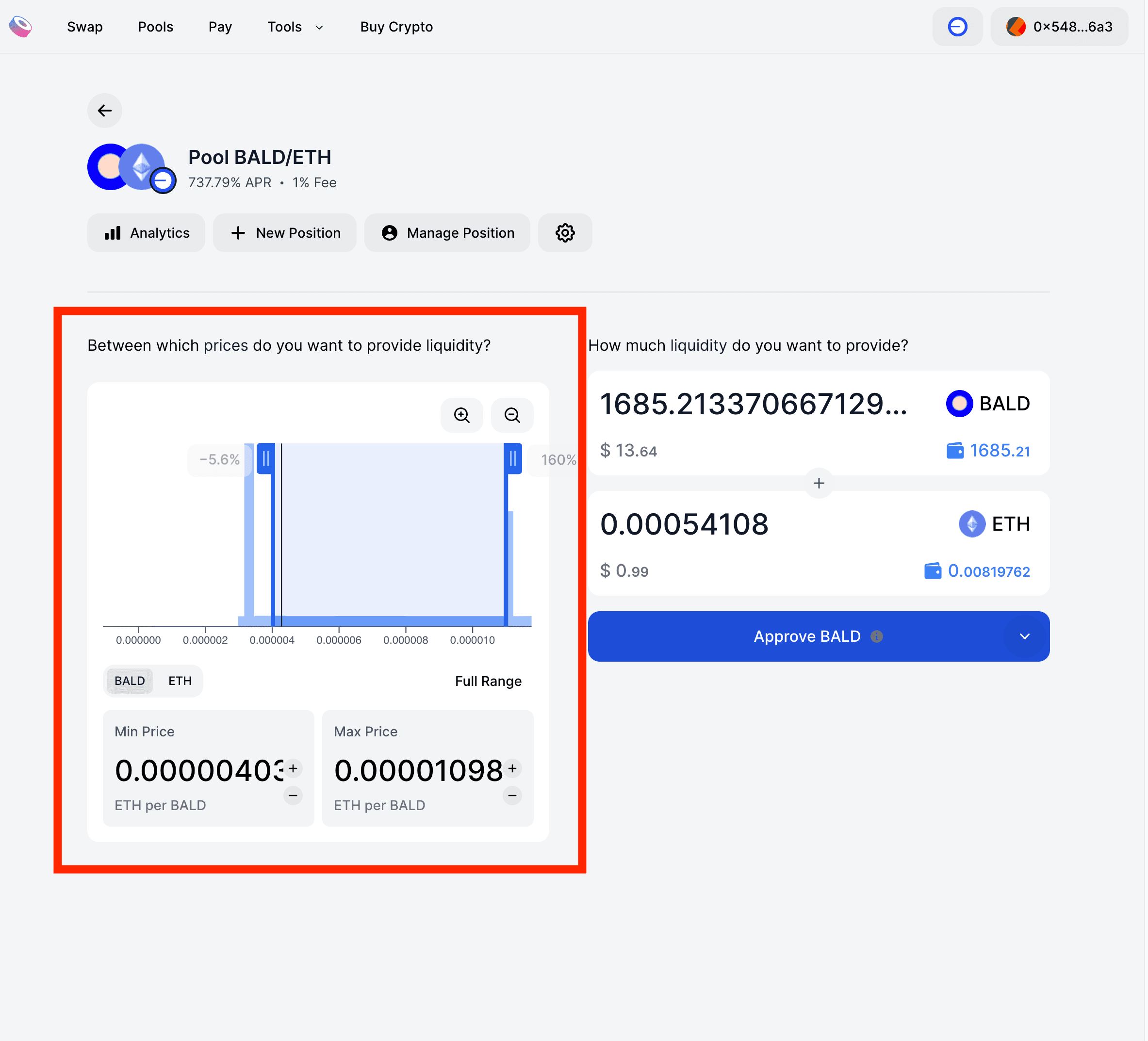 Provide liquidity amount
Enter the amount of tokens you wish to add to the liquidity pool for each selected token. Note: Both tokens will automatically represent a 50/50 balance, make sure you have enough tokens of each in your wallet.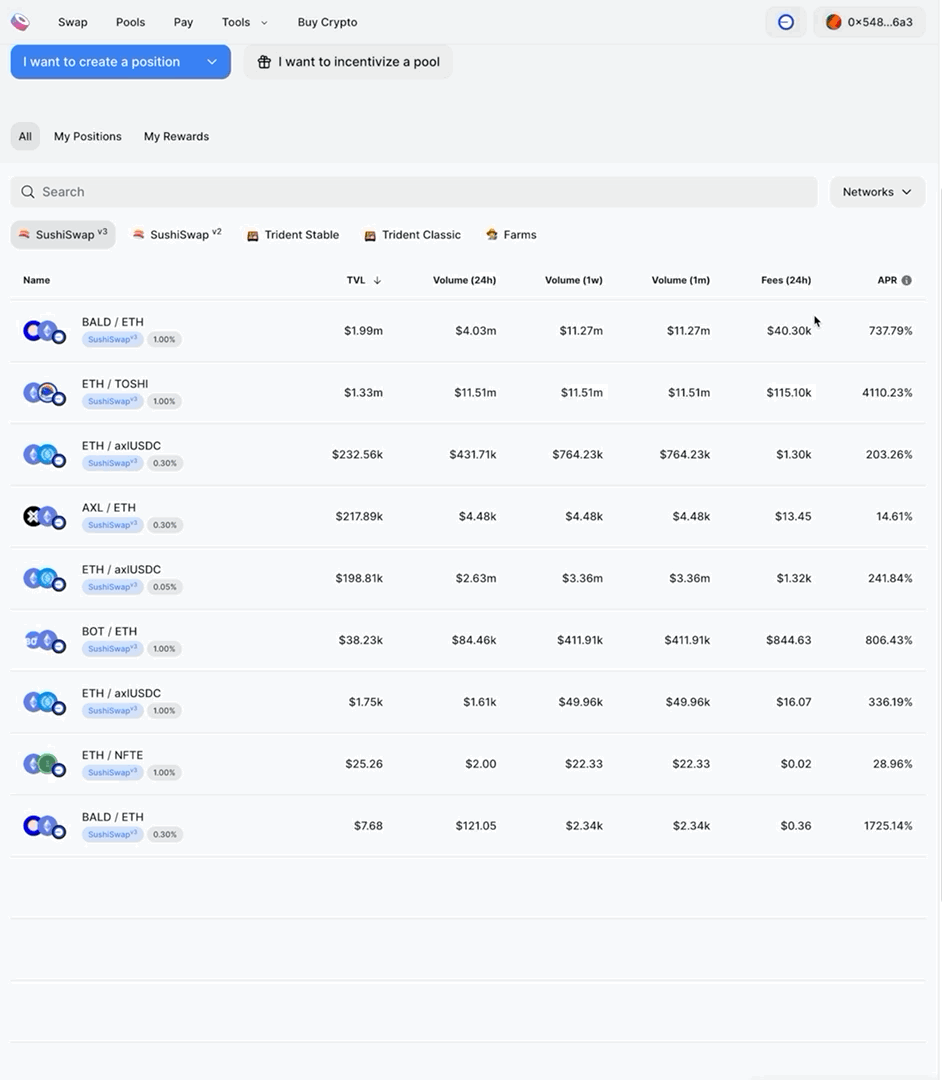 Review & Confirm
Review all the details of the liquidity provision, including the token pair and the liquidity amounts. Verify that everything is correct.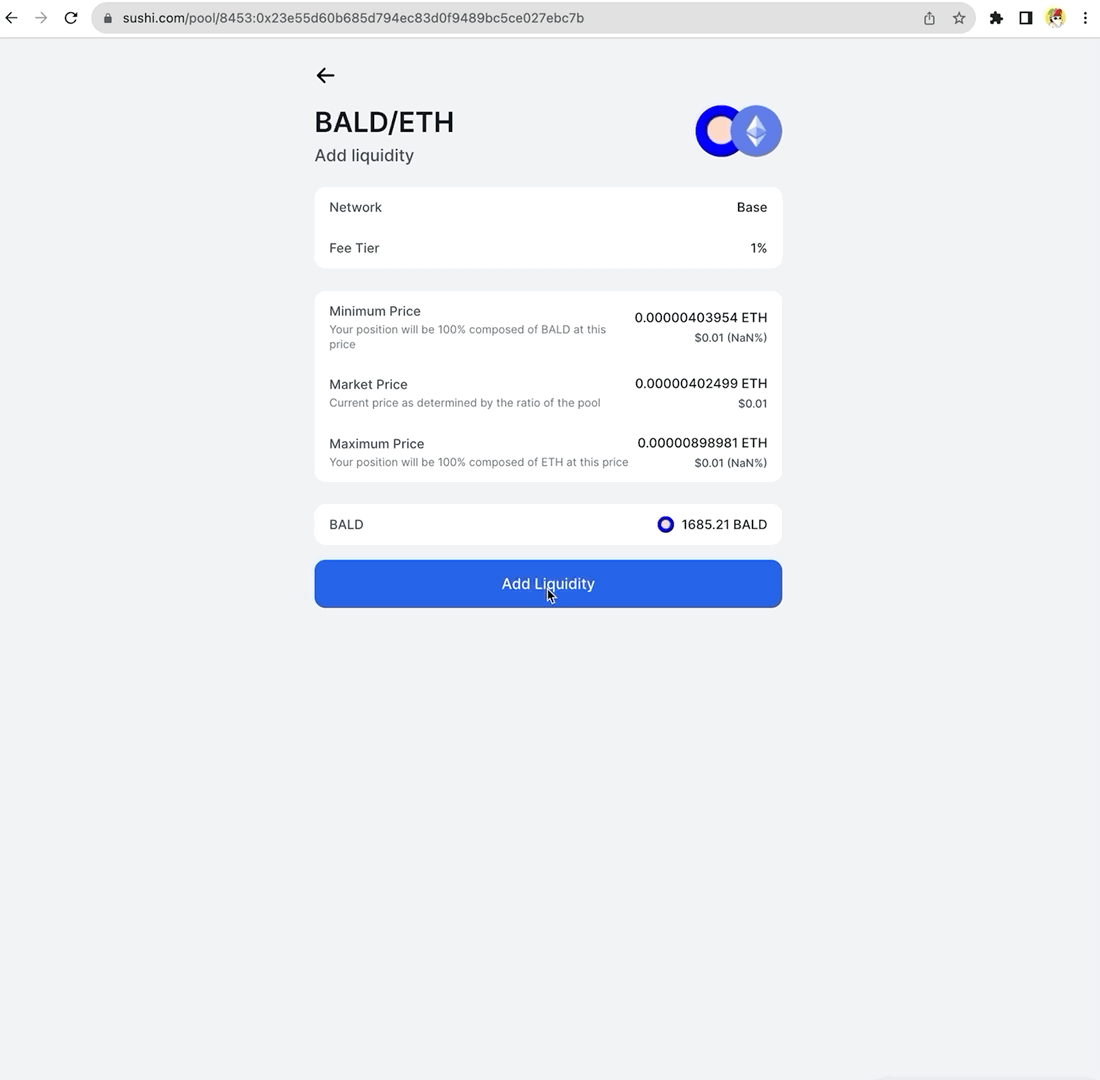 To see your position, Select "Manage Position" under the pool you have provided liquidity for.
See this full v3 tutorial for details on Liquidity Provision.
I hope the above helps! If you have any questions, please feel free to reach out on Discord or Twitter. Get started now.
Important Links: