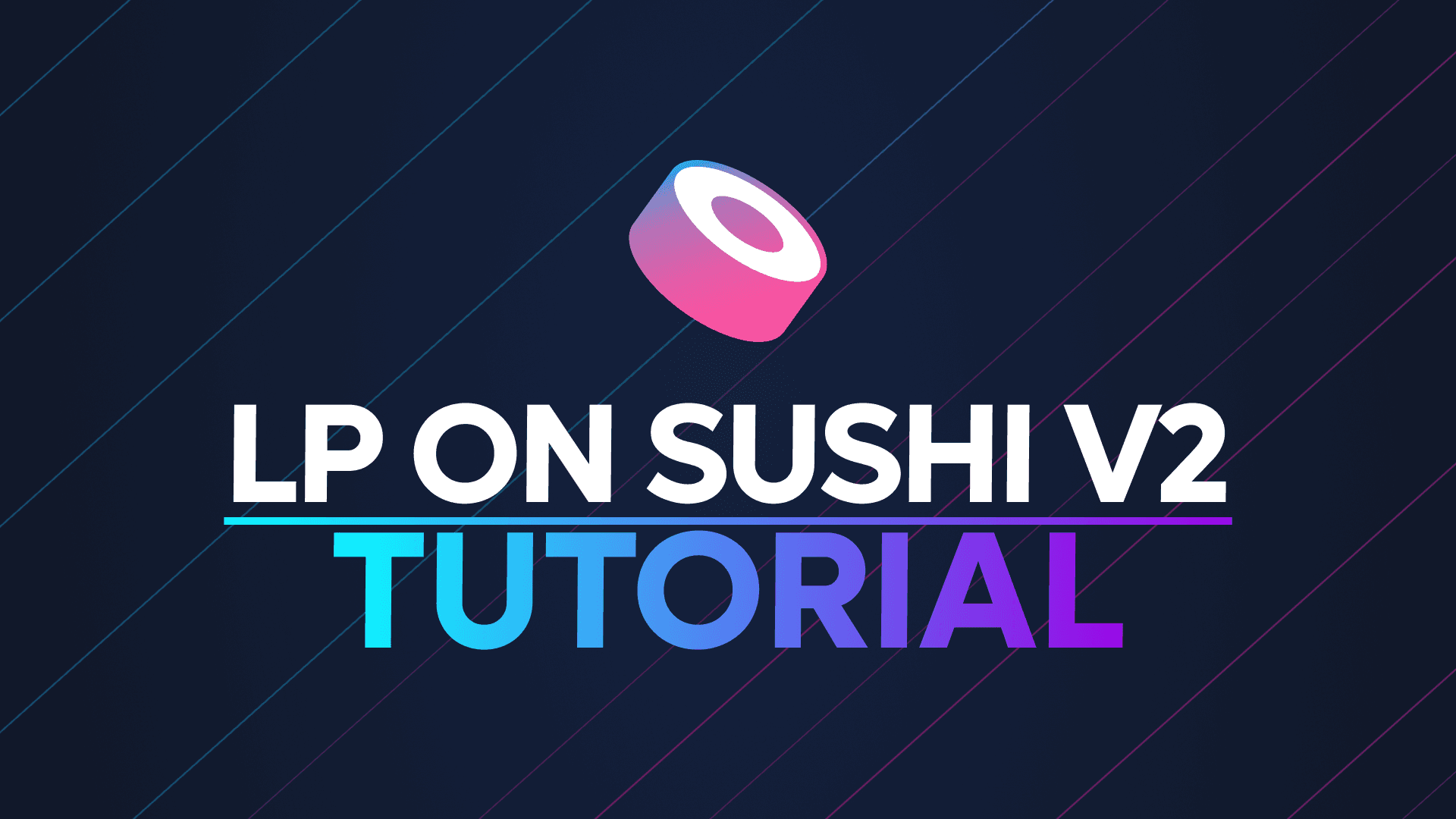 Sushi v2 is live on Base! Here's a step by step guide on how to provide liquidity on v2 pools on Sushi.
Step 1:
First, head over to the Sushi app and select Enter App in the upper right corner. Next, make sure your wallet is connected and select the Pools tab on the upper left corner of the screen to be brought to the pools page.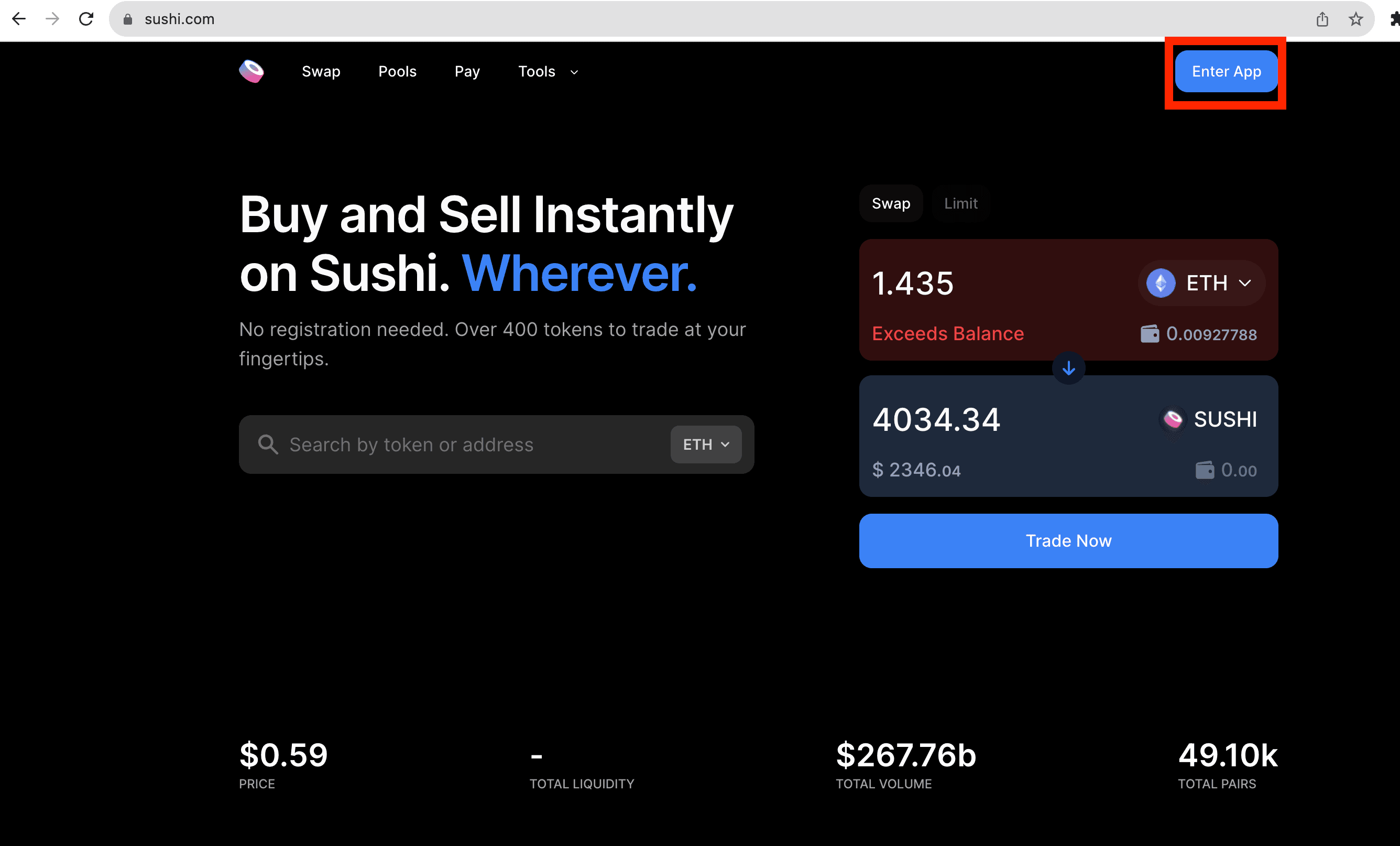 Step 2:
Once on the Pools page, click on the drop down menu at the end of "I want to create a position" to see both V3 Position and V2 Position. In this case, V2 Position. This will bring you to the Add Liquidity page, where you can provide liquidity to an existing pool, or you can choose to create a new pool.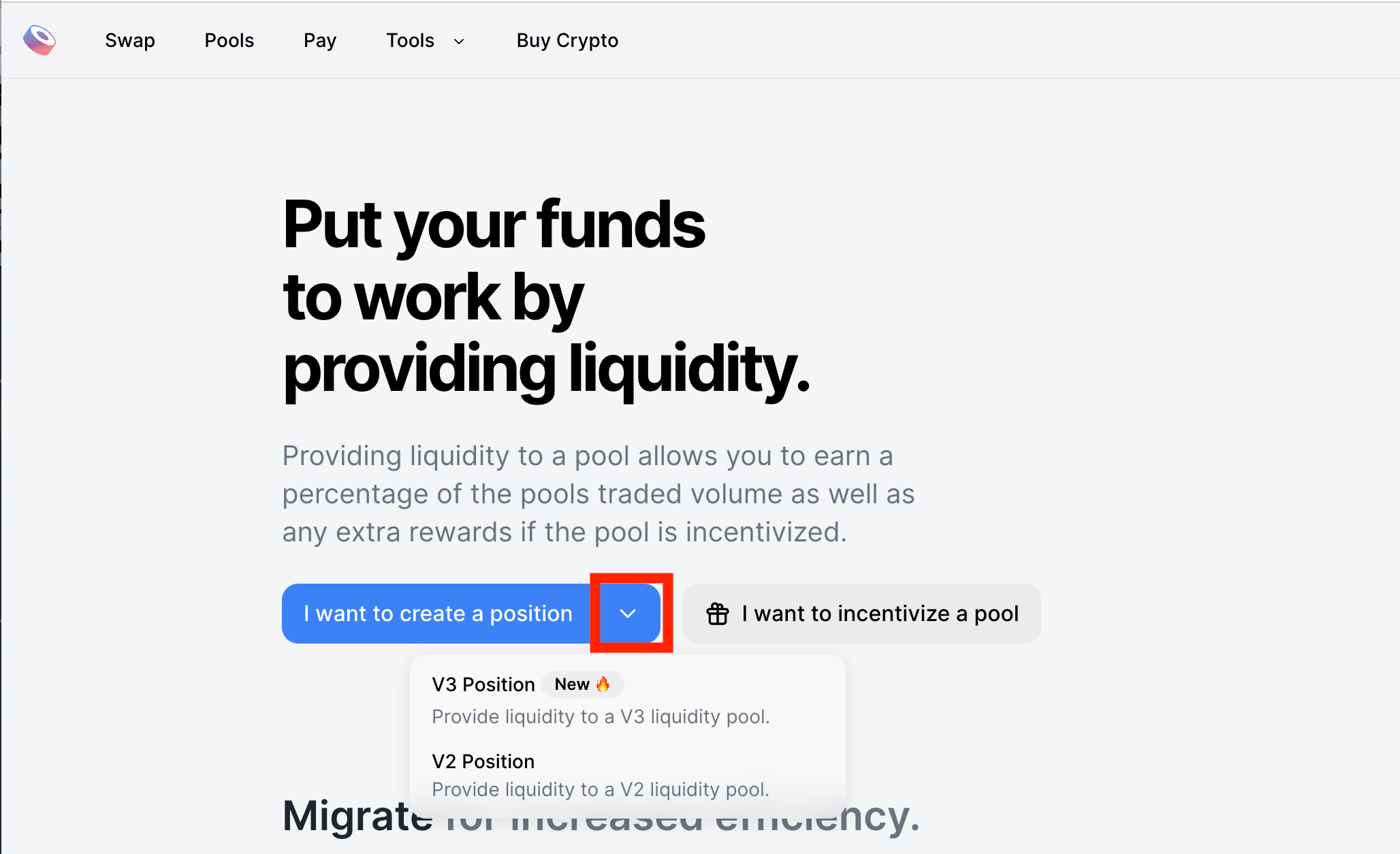 Step 3:
Choose "Base" on the network. Select a token pair. Add the amount you want to provide liquidity to.
Note: Both tokens will automatically represent a 50/50 balance, make sure you have enough tokens of each in your wallet.
Also make sure your wallet is on the same network as the network you are providing liquidity to.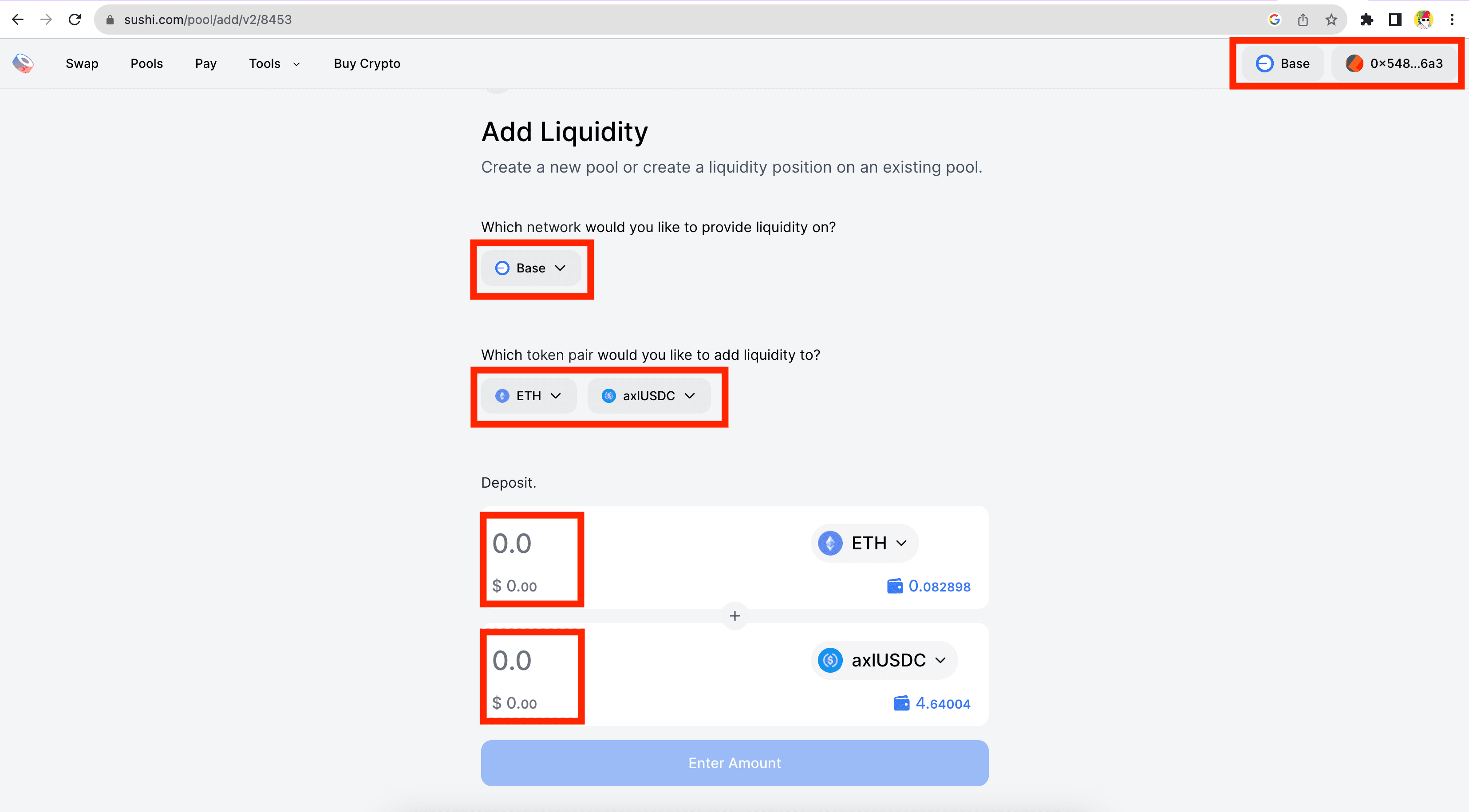 Step 4:
Approve the tokens on your wallet.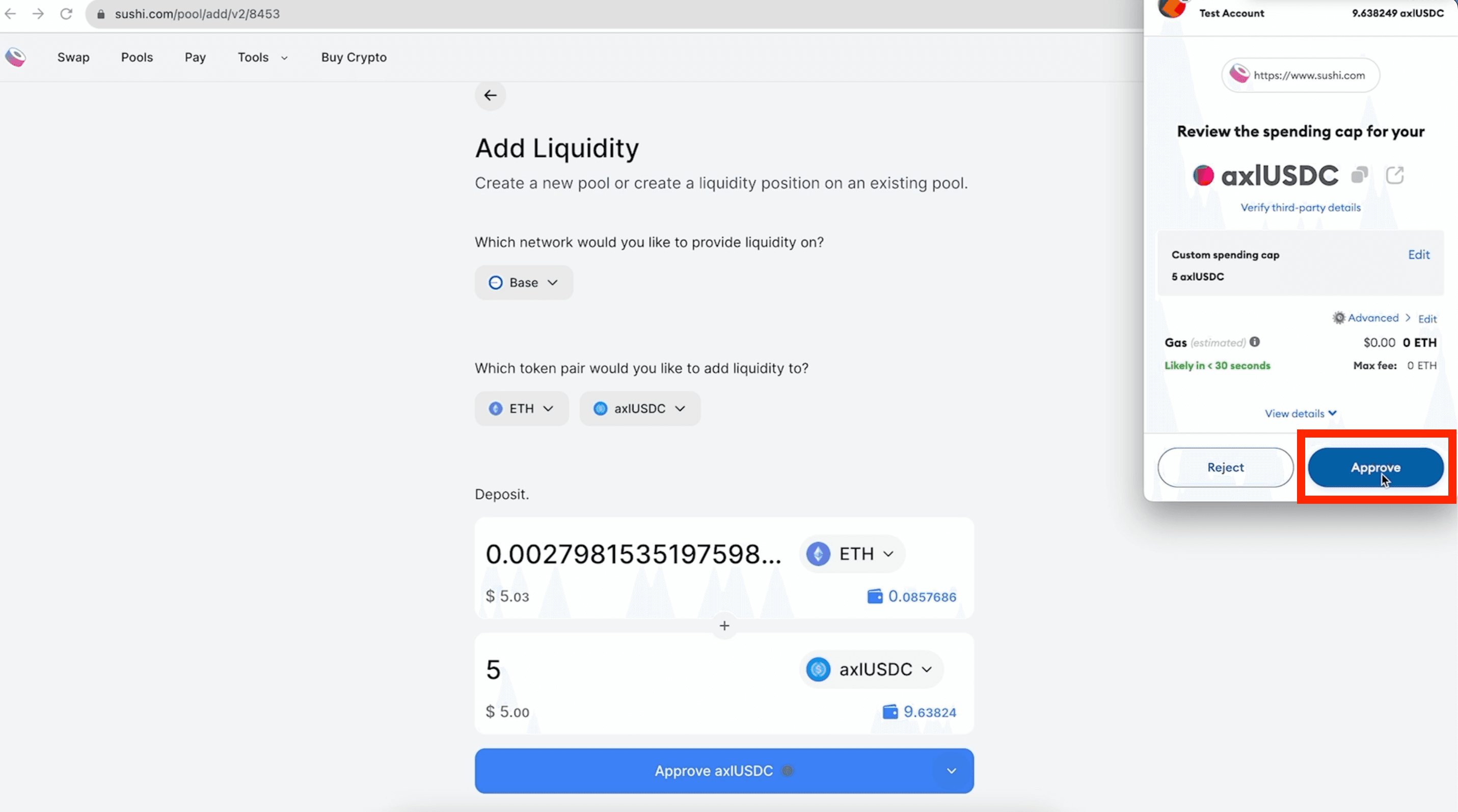 Step 5:
Add liquidity and confirm on your wallet.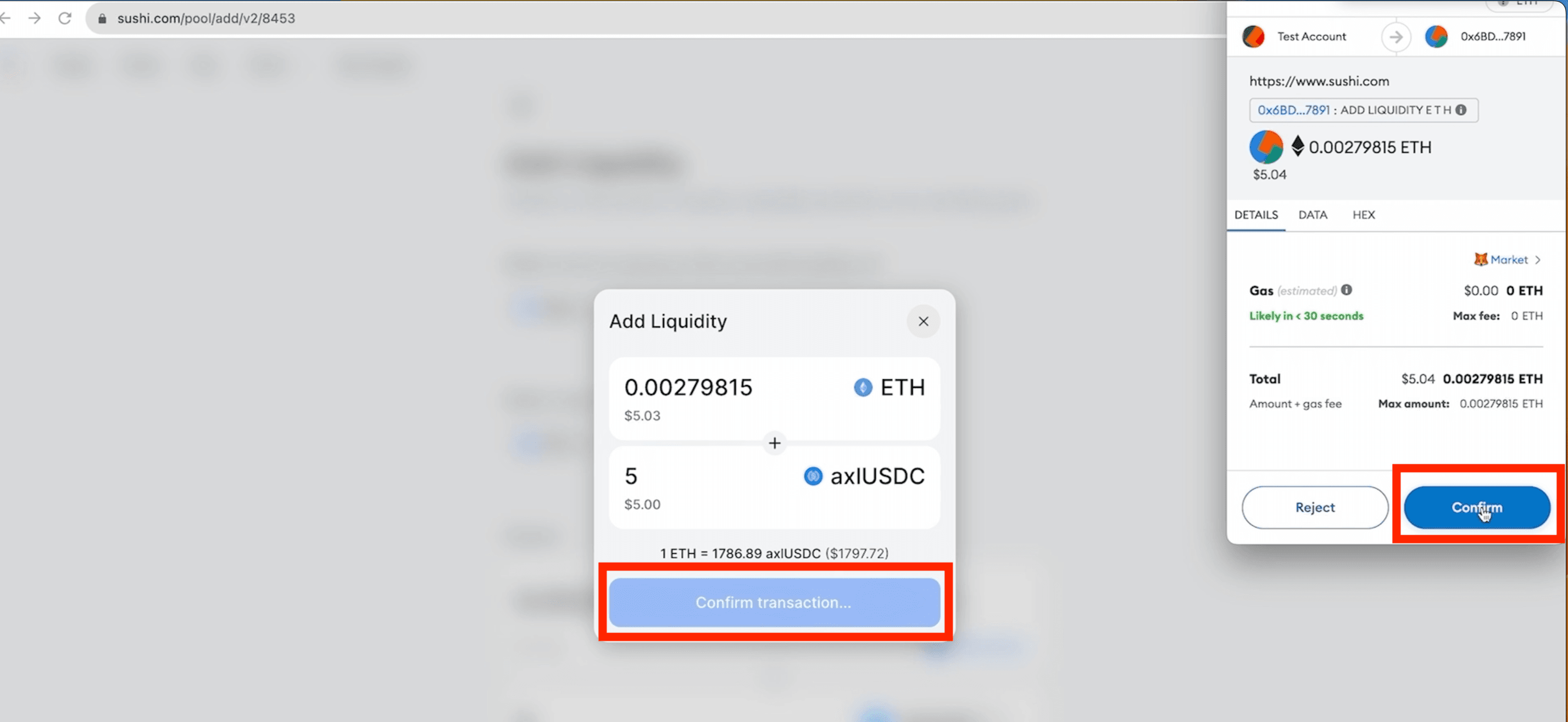 Step 6:
Done. You can see your position on the pool page.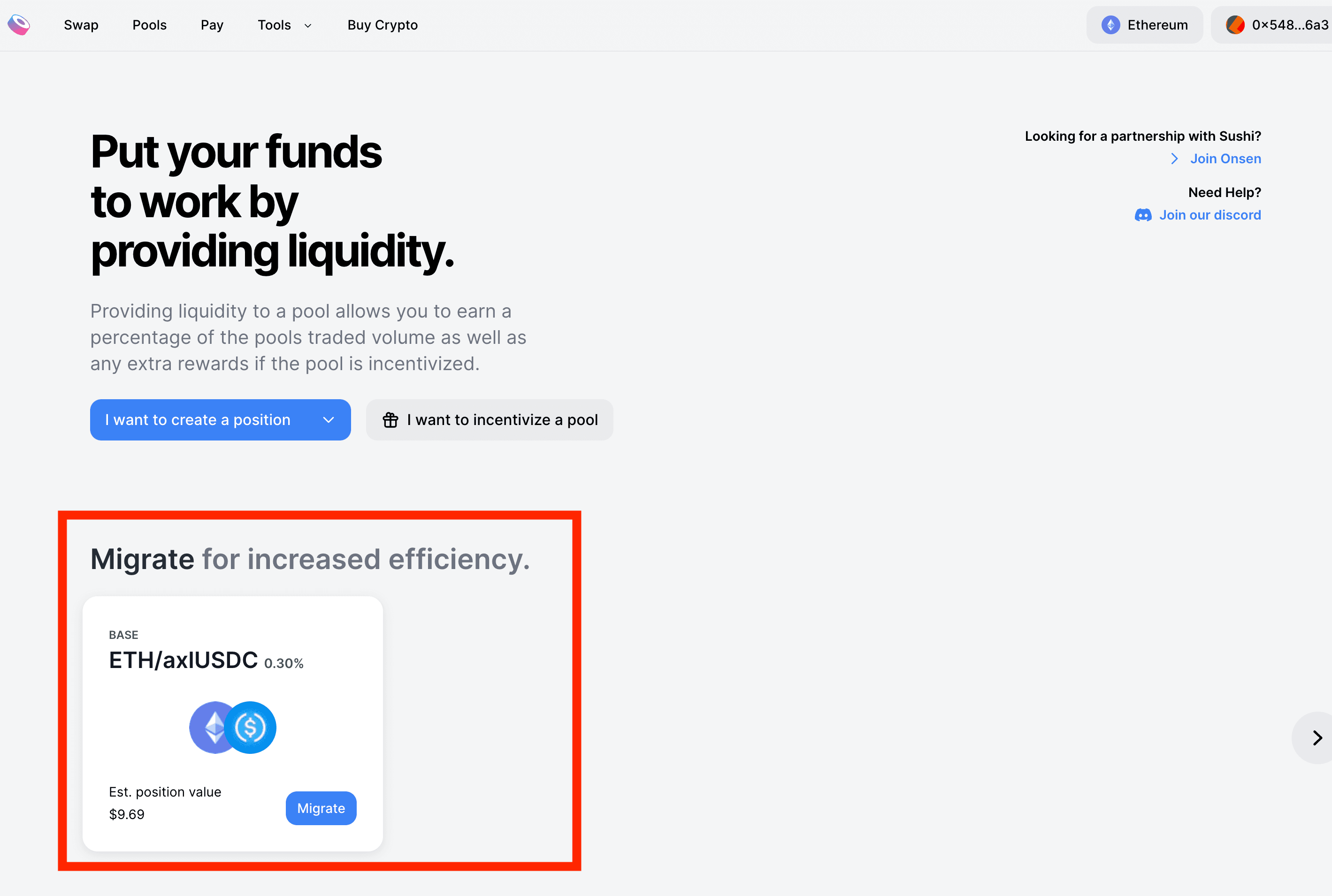 I hope the above helps! If you have any questions, please feel free to reach out on Discord or Twitter. Get started now.
Important Links:
Sushi Official Website: Link
Exchange & XSwap | Docs | Discord | Twitter | Telegram | Newsletter | Youtube | Tutorial | Github